Review of Tokyo Ueno Station by Renae Lucas-Hall
Special Contribution: Renae Lucas-Hall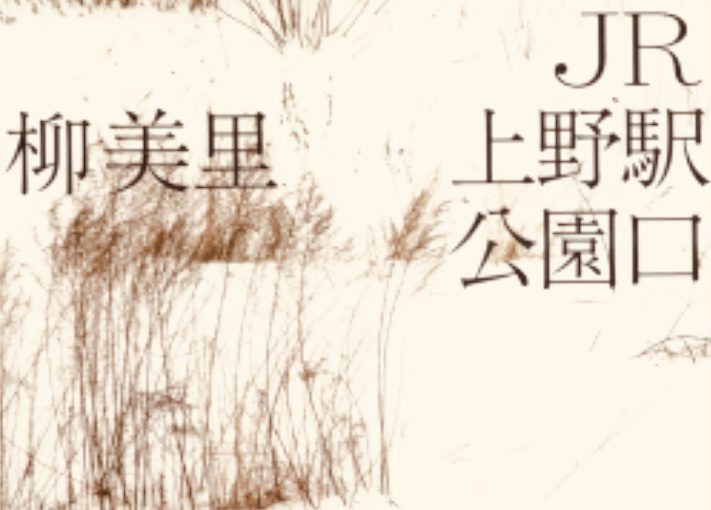 According to Wikipedia, the author Yu Miri was born in Yokohama to Korean parents. Her abusive father worked in a pachinko parlour and her mother was a bar hostess. She was bullied at school and made to feel like an outsider. Years later, after the 2011 Fukushima earthquake and tsunami, Yu travelled to the worst affected areas and hosted a weekly radio show. Her distressing childhood and her dedication to the task of helping and understanding the less fortunate has given her an insight into areas of society many people fail to acknowledge outside of books, media and film.
Tokyo Ueno Station is a moving novel seen through the eyes of Kazu who leaves his wife and child in Fukushima to travel to Hokkaido and later Tokyo to find the work he desperately needs to support his family. Kazu is born in the same year as Emperor Akihito. When his son Kōichi shares a birthday with the Emperor's son Naruhito he considers this an auspicious sign of good fortune. However, this providence only proves they are worlds apart, allowing for a raw analysis of social stratification. The great divide between the Imperial Family and the homeless who live in Ueno Park acts as a central theme. This book also highlights the way the average Japanese person tends to ignore the aluminium can collectors living in tents. It's not just a work of fiction. It emphasizes a need for change and a clearer understanding of the lives of people who slip through the cracks.
Kazu returns to haunt Ueno Park after his death at a metro station and his ethereal presence allows for an impressive and unique writing style. Yu and translator Morgan Giles have collaborated to make each line feel ghostly yet real, otherworldly but tangible. Vivid observations and emotions appeal to all of the reader's senses. At his son's funeral, the stench of decomposition combined with the smell and taste of food and saké, the chirp of the swallow and cry of a hawk, his stomach clenched like a fist and his exhaustion, are all consuming.
Huge sections of this book are poetic and profound but the reader is also educated on the reality of homelessness and how it could happen to the best of us. Some of the five hundred men and women struggling in Ueno Park were fired from high-flying careers. Many lost their jobs when the economic bubble burst in the 1990s, a few lost their family and home after divorce, others were gamblers. Kazu becomes a homeless man to avoid being a burden on his granddaughter Mari when his wife dies. His dignity is exposed, his decision fortifies his true sense of Japanese character.
"They were like husks wearing suits.
If you fall into a pit you can climb out, but once you slip from a sheer cliff, you cannot step firmly on a new life again. The only thing that can stop you falling is the moment of your death. But nonetheless, one has to keep living until they die, so there was nothing to do but continue working diligently for your reward." (pg. 80)
Tokyo Ueno Station is a beautiful piece of writing, so lyrical and poignant, but it's also an important observation of Japanese society and our attitudes towards others less fortunate. Take your time to read this book. It's a real eye-opener on the world around us.
http://cherryblossomstories.com Renae Lucas-Hall is a Novelist & Writer of Japanese Fiction & Non-Fiction