UN condemns Libya of mass crimes: Arab slavery and NATO
Kanako Mita, Sawoko Uchida, and Lee Jay Walker
Modern Tokyo Times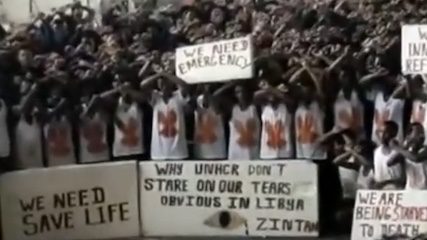 Investigators from the United Nations (UN) point the finger at the state security forces of Libya and several armed militias for committing vile crimes with impunity. Documents specify that many could be deemed war crimes.
Forces in Libya – a Muslim-dominated nation – are accused of rape, the enslavement of migrants, detention without trials, extrajudicial killings, and other brutal acts. However, people who have survived are so traumatized that complaints aren't lodged "out of fear of reprisals, arrest, extortion and a lack of confidence in the justice system."
It should be stated that three angles are being sidelined. Firstly, Arab Muslims were still selling slaves in the land of Mecca and Medina in the 1960s. Indeed, the same continued in Sudan (at a later date) concerning Arab Muslims enslaving black African ethnic groups. Similarly, the mainly Arab ISIS (Islamic State) group in Iraq raped Yazidi girls and enslaved members of the Yazidi faith. Therefore, slavery is embedded in parts of the Arab Muslim world because it continued to be the norm in recent history.
The chair of the Libya Fact-Finding Mission (Mohamed Auajjar) uttered the body found "overwhelming evidence that migrants have been systematically tortured while in detention and that sexual slavery, a crime against humanity, was committed against migrants."
Secondly, the nations of America, France, and the United Kingdom – and supported by Gulf Powers – bombed the armed forces of Libya under Muammar Gaddafi and overthrew him from power. On the ground, NATO powers supported various militias with weapons. Hence, similar to Iraq (also destabilized by NATO powers), the forces of Islamist terrorism, slavery, reduced rights of women, persecution of religious minorities, and the collapse of society entered the vacuum.
Thirdly, images showing Arab Muslims enslaving black Africans – even branding some slaves on the face – should have galvanized the African Union. However, apart from condemnation – why isn't the African Union doing more?
Also, the European Union – fearing endless mass immigration (Gaddafi warned nations before he was brutally killed) – isn't enacting accountability for forces in Libya that are funded by the EU to stem mass immigration. Humanitarians assisting in illegal immigration are also a boom to human traffickers who utilize them via people smuggling to Europe.
A member of the UN mission (Chaloka Beyani) said that "the support given by the E.U. to the Libyan coast guard in terms of fallbacks, pushbacks, and interceptions lead to violations of certain human rights."
AFP reports, "Endowed with the most abundant reserves in Africa, Libya has been plagued since the fall of Muammar Gaddafi's regime in 2011 by a series of political crises and violence that are undermining the transition process that is supposed to turn the page on years of dictatorship."
The report said, migrants "were enslaved in official detention centers as well as 'secret prisons,' and that rape as a crime against humanity was committed."
Auajjar said, "It is beyond question that significant revenue arising from the widescale exploitation of vulnerable irregular migrants incentivized the continuation of the violations documented."
Samuel Cotton – several decades earlier – investigated modern-day slavery. On the Petra website, it says, "In 1995, the City Sun, an African-American newspaper, hired Samuel to investigate allegations of contemporary enslavement of black Africans in Mauritania and Sudan. Samuel's conclusion was startling: chattel slavery of black Africans is still an entrenched problem in some African countries. He found that race was the determining factor in slavery, and that dark-skinned Muslims and black Christians are being held in bondage by lighter-skinned Muslims. Samuel found people willing to risk their lives in Africa to carry out strategies for resistance. He went undercover for 28 days to interview leaders of anti-slavery operations in Mauritania, as well as slaves and runaway slaves. In Mauritania alone, he estimates, there are 90,000 slaves, but the government suppresses all information and punishes any form of resistance. He explains, "I felt guilty doing the interviews because I knew I could get them (anti-slavery leaders) in trouble. But they kept telling me: 'Our job is to die for this.'" Anti-slavery workers in Mauritania are often tortured, and are sent to prison. Sometimes they disappear."
Gadaffi declared that mass immigration, chaos, and terrorism would enter the vacuum – if he was defeated. However, NATO powers ignored and jointly created a failed state along with militias on the ground that they backed by stealth. Therefore, the leaders of America, France, and the United Kingdom that bombed Libya should be held accountable.
Terrorism, criminality, sectarianism, chaos, slavery, reduction in the rights of women, non-Muslim minorities suffering persecution, and the failed states of Iraq and Libya took place after NATO powers involved themselves in the destabilization of both nations.
The history of Arab Muslim slavery entered this vacuum – from ISIS enslaving the Yazidis to black Africans being shackled in Libya.
https://www.youtube.com/watch?v=emRVkisdbhc Slavery in Arabia in the 1960s
http://petrafoundation.org/fellows/samuel-cotton/index.html PETRA
Modern Tokyo News is part of the Modern Tokyo Times group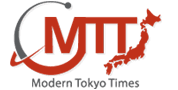 http://moderntokyotimes.com Modern Tokyo Times – International News and Japan News
http://sawakoart.com – Sawako Utsumi and her website – Modern Tokyo Times artist
https://moderntokyonews.com Modern Tokyo News – Tokyo News and International News
PLEASE JOIN ON TWITTER
https://twitter.com/MTT_News Modern Tokyo Times
PLEASE JOIN ON FACEBOOK