Haiti Crisis: Kenya and Bahamas Consider UN Multinational Force
Sawako Utsumi, Sawako Uchida, and Lee Jay Walker
Modern Tokyo Times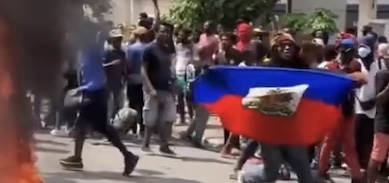 The governments of Kenya and the Bahamas support a United Nations (UN) multinational force being sent to Haiti that is under strong consideration. Other nations will likely join if this proposal begins in earnest.
Earlier this year, Caribbean nations seemed reluctant to get involved in crime-ridden Haiti. However, the deteriorating situation and the continuing pressing of the UN seem to be altering the course for some regional nations – for example, the Bahamas.
In early 2023, Prime Minister Dickon Mitchell of Grenada said: "No, we are not sending troops."
Reuters reports, "The Bahamas has committed 150 persons to support the multi-national force once authorized by the United Nations Security Council…"
Prime Minister Ariel Henry of Haiti pleads for international military intervention to stem the crisis. He notably requested that America and Canada should support a multinational force.
Voice of America reports, "Kenya's Foreign Ministry said Saturday that its offer included a commitment to send 1,000 police to help train and assist the Haitian National Police to "restore normalcy in the country and protect strategic installations." The ministry said it was responding to a request from the Friends of Haiti group of nations."
Ironically, Kenya is blighted by internal issues – from protests to Islamic terrorist attacks in the north.
The Guardian reports, "At least two people have been killed during anti-government protests in Kenya, as police opened fire on demonstrators protesting against the cost of living and tax increases."
Recent Islamist attacks in June include the death of eight Kenyan police officers in Garissa when their vehicle hit a planned improvised explosive device. Later in the same month, five people were beheaded or had their throats cut by al-Shabaab Islamists in Lamu.
Vatican News reports, "Analysts say violence is part of an ongoing effort by al Shabaab to pressure Kenya into pulling out its troops from peacekeeping missions in Somalia."
President Joe Biden of America said in the distant past: "If Haiti, a God awful thing to say, if Haiti just quietly sunk into the Caribbean or rose up 300 feet, it wouldn't matter a whole lot in terms of our interest."
Many Haitians rightly don't trust the UN. This concerns the role of the UN in causing death, pain, and suffering. For example, Sri Lankan peacekeepers were involved in child sex gangs. Also, Cholera was spread by peacekeepers from Nepal that killed vast numbers of Haitians.
AP reported in 2017: "In March, U.N. Secretary-General Antonio Guterres announced new measures to tackle sexual abuse and exploitation by U.N. peacekeepers and other personnel. But the proclamation had a depressingly familiar ring: More than a decade ago, the United Nations commissioned a report that promised to do much the same thing, yet most of the reforms never materialized… For a full two years after those promises were made, the children in Haiti were passed around from soldier to soldier. And in the years since, peacekeepers have been accused of sexual abuse the world over."
It remains to be seen if a multinational force of substance will go to Haiti. Either way, the hostile nature they face – and the well-organized criminal gangs that are opposed to outside meddling – entails a hostile environment, especially given past UN scandals in Haiti.
Kenya and the Bahamas await a mandate from the UN.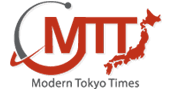 Modern Tokyo News is part of the Modern Tokyo Times group
http://moderntokyotimes.com Modern Tokyo Times – International News and Japan News
http://sawakoart.com – Sawako Utsumi's website and Modern Tokyo Times artist
https://moderntokyonews.com Modern Tokyo News – Tokyo News and International News
PLEASE JOIN ON TWITTER
https://twitter.com/MTT_News Modern Tokyo Times
PLEASE JOIN ON FACEBOOK