Burkina Faso and Mali Announce Support for Niger after ECOWAS Warning: NATO and Terrorism
Noriko Watanabe, Michiyo Tanabe, and Lee Jay Walker
Modern Tokyo Times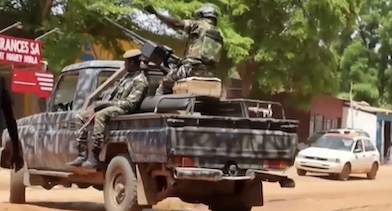 Recent events in Niger led to the regional bloc of ECOWAS (Economic Community of West African States) making threatening statements after the declaration of a new military government.
President Mohamed Bazoum was held after a military coup against his leadership. Accordingly, military forces detained him in the capital city of Niamey.
Reuters reports, "The coup leaders, who have named General Abdourahamane Tiani, the former presidential guard chief, as head of state, said they overthrew Bazoum over poor governance and discontent with the way he handled the Islamist threat."
Similar sentiments in Burkina Faso and Mali concerning the failure to protect people from encroaching Islamic insurgencies and terrorism entailed in Niger. Hence, military coups have taken place in all three nations. Therefore, when ECOWAS mentioned military intervention in Niger unless Bazoum is restored to power: the nations of Burkina Faso and Mali declared their support of Niger against outside forces.
The Guardian reports, "The juntas leading Mali and Burkina Faso warned that any military intervention in Niger to restore Bazoum would be considered a "declaration of war" against their two countries."
Coups and political differences have emerged in Burkina Faso, Chad, Guinea-Bissau, and Mali. Also, since the intervention of America under Barack Obama concerning Libya – along with allies including France and the United Kingdom – the nation of Libya remains fractured and a bane for central forces in the Sahel because of the terrorist linkages of this failed state.
Sunni Islamic terrorist groups utilize Libya (North Africa) and Nigeria (West Africa) to spread regional mayhem. This concerns criminal activity, terrorist networks, weapons, the spreading of Islamist Takfiri ideology, and so forth. Nigeria, unlike Libya, is a central functioning state. However, Nigeria is blighted by rampant corruption – along with an array of ethnic and religious problems – that it can't contain. Therefore, endless massacres in northern Nigeria against Christians (ethnic Muslim Fulani massacre of Christians to Sunni Islamist massacres) continue year after year – while Islamists from Nigeria spread regional chaos to the Lake Chad region.
Last year, Bazoum said, "Our goal is for our border with Mali to be secure."
Bazoum continued, "This area will be even more infested and the terrorist groups will strengthen. We know that they are destined to extend their influence."
Reuters reports (2022), "Niger has accepted that French and European special forces will be deployed into its territory from neighboring Mali, in order to secure the border area with the West African state…"
However, Islamic insurgencies aren't decreasing. Indeed, similar to the Islamist shadow that followed America's interventionist policies in Afghanistan, Bosnia, Iraq, Libya, and Syria: the same is happening concerning the role of France in the Sahel. Accordingly, NATO powers created vacuums that favored Islamic insurgencies in the long term in Iraq, Libya, and Syria. This policy was also replicated earlier in Afghanistan once NATO powers, Pakistan, and Gulf powers supported Islamic insurgent groups against communist forces.
The BBC reports, "Niger hosts a French military base and is the world's seventh biggest producer of uranium. The fuel is vital for nuclear power with a quarter of it going to Europe, especially former colonial power France."
Voice of America reports, "The West African regional bloc ECOWAS has given Niger's coup leaders one week to return the country to normal or face possible military intervention. The deadline comes after Niger's democratically elected president was toppled by members of his presidential guard last week. There are no easy options and the few that are available come with their own regional consequences."
ECOWAS, America, France, the United Nations, and the European Union can't keep on dictating to regional nations that seek a way out of the cycle of Islamic insurgencies, terrorism, mass poverty, collapsing nation-states, and other ills that blight the Sahel region and the surrounding environs.
Nigeria – a powerful nation in ECOWAS – is hypocritical because Islamists from this nation have destabilized the Lake Chad region. Also, after NATO powers destabilized Libya, this event led to a massive deterioration of the Sahel region to parts of North Africa – while opening up a vacuum for mass immigration, criminality, terrorism, spreading of military arms, and the destabilization of several nations.
Regional nations who support the military coup in Niger and ECOWAS need to work together – to solve countless protracted problems that blight this part of Africa.
If not, Islamic insurgent terrorist groups will continue to exploit instability to the full – along with forces that support chaos.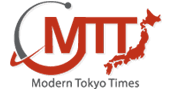 Modern Tokyo News is part of the Modern Tokyo Times group
http://moderntokyotimes.com Modern Tokyo Times – International News and Japan News
http://sawakoart.com – Sawako Utsumi's website and Modern Tokyo Times artist
https://moderntokyonews.com Modern Tokyo News – Tokyo News and International News
PLEASE JOIN ON TWITTER
https://twitter.com/MTT_News Modern Tokyo Times
PLEASE JOIN ON FACEBOOK