Iran hangs Navid Afkari who denied any wrongdoing
Kanako Mita and Lee Jay Walker
Modern Tokyo Times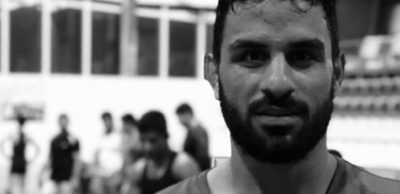 The government of Iran ignored international appeals and instead hanged a young wrestler on flimsy charges. Navid Afkari, 27 years old, pleaded his innocence after being forced to confess earlier under torture.
Of course, for Iran, irrespective if killing Afkari – or putting his brothers in prison for 54 and 27 years respectively – it is about the state apparatus ruling by fear. Hence, the only crime he and his brothers did were to protest against poverty and other important issues.
Afkari said, "If I am executed, I want you to know that an innocent person, even though he tried and fought with all his strength to be heard, was executed."
Allegedly, he was sentenced for killing a security guard. Yet immediately the case raised alarm bells that this was a political diktat aimed at crushing protests. In other words, Iran uses the tyranny of the state apparatus to either kill or imprison people with heavy sentences.
The BBC reports, "His lawyer had said on Twitter that, contrary to Iranian news reports, there was no video of the moment of the security guard's killing. He added that footage used as evidence in the case was taken an hour before the crime took place."
Thus the bloodthirsty state of Iran – just like yesteryear during the early period of the Islamic Revolution – is still devouring its people. At the same time, while poverty blights many the country involves itself in endless conflicts. Therefore, many Iranians just want hope and the chance to develop a future outside the diktats of the state apparatus.
The Afkari brothers were charged with "waging war against the state."
One can imagine the fear of his brothers who are in prison and countless others. Hence, once more, the tyranny of the Islamic Republic of Iran is being witnessed by the entire world.