Race Attacks in South Africa and ethnic issues throughout the continent
Olivier Lecourt, Michiyo Tanabe and Lee Jay Walker
Modern Tokyo Times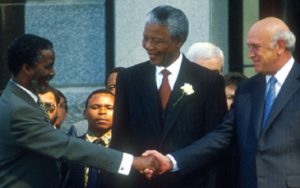 Racial politics blighted the old South Africa because apartheid imprisoned, ruled based on racism and clearly alienated the majority of the population based on the color of your skin. The African National Congress (ANC) was not immune from involving itself in racist attacks against the Zulu people because many were butchered based on either politics or racism during the ending of white rule. Also, recent attacks against various African migrants are nothing new in the so-called "rainbow country." After all, in 2008 many migrants were killed in South Africa and obviously the same is starting to happen again in 2015.
The ANC was meant to usher in "a new dawn" whereby the so-called "rainbow country" would be based on equality. Of course, for the political correct brigade, and liberals, their visions of a new South Africa were always unrealistic. Therefore, moving forward to modern times you have major problems related to violent crime, rape, immigration issues, enormous inequality and a feeling that "the promise land" was just a mirage for the masses that remain alienated in the new South Africa.
Of course, ethnic issues and immigration problems exist in other African nations. For example, in the post-Gaddafi Libya many black Africans were lynched by Arab Muslims and likewise in Mauritania racism is part and parcel of society. Likewise, in Sudan black African Muslims face Arab racism, including issues related to slavery, servitude and being butchered in vast numbers in places like Darfur. At the same time, ethnic tensions exist between various black African ethnic groups in Southern Sudan.
In nations like Nigeria and the Central African Republic you have ethnic and religious massacres. Meanwhile, Burundi and Rwanda – and surrounding nations – have witnessed Hutu and Tutsi massacres over many decades. In truth, countless nations in Africa have real ethnic and religious issues whereby vast numbers can be massacred based on minimal incitement.
Of course, African isn't unique because the Balkans, Asia, the Caucasus region, the Middle East and other parts of the world have major ethnic and religious issues that blight so many societies. Racism obviously exists in all nations to various degrees but the bloodletting in certain parts of the world is particularly disturbing.
In this light, South Africa isn't unique because shared feelings within indigenous communities in this nation will be felt in European nations like France. Yet, somehow, it was hoped that the new South Africa would be very different given the old ways of apartheid.
Several years ago in the new South Africa many people from Zimbabwe – and other nations – were killed and forced to flee because of racial attacks. In 2015 people from the Democratic Republic of Congo are facing the brunt of racial attacks in South Africa and of course other migrant groups also feel threatened.
In a past article by Modern Tokyo Times it was stated: "Maybe the current leaders of South Africa are more focused on power politics rather than bread and butter issues? However, these past killings are based on bread and butter issues because many South Africans are fed up with the current economic situation. Therefore, grinding poverty, inequality, a breakdown in certain sectors, alongside mass immigration, is a very potent mix that continues to kill in the new South Africa."
The BBC reports: "Following the alleged comments by King Goodwill Zwelithini at the end of March, 250 people have been attacked, mostly from the Democratic Republic of Congo, and foreign-owned shops have been looted in the port city of Durban."
Given this, the "rainbow country," like it was dubbed, is not so much "a rainbow" but more like a patchwork of different ethnic groups and clearly these ethnic groups do not pander to easy sayings based on so-called unity. Instead, the majority of South Africans want to share the apple pie. However, the apple pie is being cut open by small elites. Therefore, social tensions are based on isolation, poverty, and growing discontent towards the political system because it is difficult to believe the ANC anymore.
Indeed, to underscore the seriousness of the migrant issue in South Africa, the son of President Jacob Zuma defended the king of the Zulu's. Edward states, according to the BBC, that: "We need to be aware that as a country we are sitting on a ticking time bomb" because foreign nationals were "taking over the country."
In the meantime, thousands of African migrants have fled their homes in order to seek safety.
http://www.bbc.com/news/world-africa-32249853
Modern Tokyo News is part of the Modern Tokyo Times group
http://moderntokyotimes.com Modern Tokyo Times – International News and Japan News

http://sawandjay.com Modern Tokyo Times – Fashion
https://moderntokyonews.com Modern Tokyo News – Tokyo News and International News

http://global-security-news.com Global Security News – Geopolitics and Terrorism
PLEASE JOIN ON TWITTER
https://twitter.com/MTT_News Modern Tokyo Times
PLEASE JOIN ON FACEBOOK