Chechen Muslims Loyal to Russia are Assisting in Syria by Infiltrating ISIS and al-Qaeda
Ramazan Khalidov and Lee Jay Walker
Modern Tokyo Times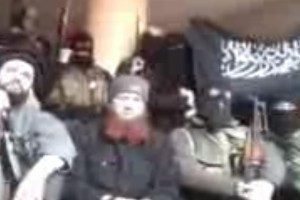 The Russian Federation is multi-ethnic and multi-religious and clearly the armed forces resemble the religious mosaic of Syria. Orthodox Christians in the armed forces of the Russian Federation may predominate, just like Muslims in the armed forces of Syria, but both armies are multi-religious and based on complex factors. Therefore, given the reality of many Caucasus Sunni Takfiris joining ISIS (Islamic State – IS) and other al-Qaeda linked terrorist groups in Syria, then not surprisingly loyal Muslim Chechens are now assisting the armed forces of the Russian Federation in various ways on the ground in this nation.
Political elites in Moscow are fully aware that Chechen and Caucasus Takfiris reside freely within the environment of an open borders Europe, NATO Turkey and certain areas within Georgia. On top of this, with Gulf petrodollars funding radical Salafi Islam in the Caucasus region and in parts of the Russian Federation, then terrorist networks in Iraq and Syria are a serious threat to areas of high ethnic and religious tensions throughout the Caucasus region.
Indeed, events in France highlight how dangerous Takfiri Islamist penetration is because several terrorist attacks have links emanating from sectarian terrorist forces in Syria. Unlike President Vladimir Putin of the Russian Federation who supports central forces in Syria, it is clear that President Hollande of France supported various Sunni sectarian forces against the Syrian government. However, since unfolding terrorist attacks have materialized in France then Hollande is diverging to some extent in relation to understanding the policy of the Russian Federation. This reality can be seen by growing attacks against ISIS by the air force of France.
Therefore, with France and the Russian Federation bombing ISIS from the air in Syria – and with Moscow bombing other sectarian terrorist forces including al-Nusra – then not surprisingly the Chechen and Caucasus card is also being played. President Ramzan Kadyrov of Chechnya comments: "An extensive spy network has been set up inside Islamic State."
This comment by Kadyrov, a devout Muslim, isn't surprising because he knows full well the murky ratlines exist, whereby sophisticated military arms and open international jihadist manipulate conduits like NATO Turkey. Also, with Gulf and NATO powers being involved in various destabilization policies then it is in the interest of Putin and Kadyrov to infiltrate sinister terrorist and geopolitical networks.
Unlike Syria, where the Russian Federation is working with the full consent of the government of this nation, it is clear that several individuals related to anti-Russian Federation terrorist networks have been killed in NATO Turkey. This applies to the targeting of Rustam Altemirov, Zaurbek Amriev, Gaji Edilsultanov, Islam Janibekov, Berg-Hazh Musaev, Ali Osaev and Kaim Saduev who have perished in Turkey. Therefore, the words and promises of Kadyrov – alluding to the infiltration of ISIS – in relation to counter-terrorism measures and assisting the Russian Federation in Syria makes sense.
Kadyrov reports openly "Thanks to their work as agents the Russian air force is successfully destroying terrorist bases in Syria."
In a past article by Modern Tokyo Times it was stated "Why are Chechen and Caucasus Islamists entering Syria in greater numbers given the situation in the Caucasus region of the Russian Federation? After all, the government of President Ramzan Kadyrov of Chechnya is clearly in the ascendancy against Chechen Islamists. Therefore, why are Chechen Islamists flocking to Syria when "their jihad" at home continues to falter compared with the past… Also, why are other Islamists from various regions of the Caucasus entering Syria because you have ongoing problems in many areas, for example in Dagestan (Daghestan) – therefore, what forces are behind this?"
Obviously, various NATO and Gulf powers have utilized Chechen Takfiris – and other international jihadists – based on animosity towards the Russian Federation and Syria. Indeed, it is noticeable that when it appeared that the government of Syria was going to be overrun then you had no Gulf and NATO powers asking for a ceasefire. However, now with various Sunni Takfiri sectarian forces facing a fresh Syrian government onslaught then suddenly Gulf and NATO powers seek a military truce. At the same time, the same anti-Russia and anti-Syria nation states are now playing the humanitarian card from a very lop-sided point of view. Therefore, Chechen Muslim loyalists and various Russian counter-terrorist networks are working closely to infiltrate several sectarian Takfiri terrorist forces in Syria.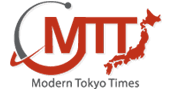 Modern Tokyo News is part of the Modern Tokyo Times group
DONATIONS to SUPPORT MODERN TOKYO TIMES – please pay PayPal and DONATE to sawakoart@gmail.com
http://moderntokyotimes.com Modern Tokyo Times – International News and Japan News

http://sawandjay.com Modern Tokyo Times – Fashion
https://moderntokyonews.com Modern Tokyo News – Tokyo News and International News

http://global-security-news.com Global Security News – Geopolitics and Terrorism
PLEASE JOIN ON TWITTER
https://twitter.com/MTT_News Modern Tokyo Times
PLEASE JOIN ON FACEBOOK