Christians Targeted in Kenya: Al-Shabaab Takfiri Islamists Kill 147
Boutros Hussein, Michiyo Tanabe and Lee Jay Walker
Modern Tokyo Times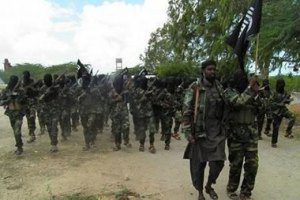 Another barbaric Takfiri Islamist attack happened in Kenya, whereby Christians were singled out for slaughter by the al-Shabaab (al-Shabab). It is abundantly clear that Somalia and parts of Kenya in border areas are awash with Takfiri terrorists emanating from Somalia – or based in Somali areas in Kenya. Of course, in Kenya the fear is that Takfiri indoctrination will spread within indigenous Muslim communities internally – outside of ethnic Somali areas – where the al-Shabaab can spread its Islamist hatred far and wide.
The BBC quotes Student Collins Wetangula who states: "If you were a Christian you were shot on the spot. With each blast of the gun I thought I was going to die."
Currently it is known that at least 147 innocent people have been butchered by barbaric Takfiri Sunni Islamists belonging to al-Shabaab. This terrorist group attacked the Garissa University College campus because slaughtering unarmed students is all part and parcel of ruling by fear. In Nigeria another Takfiri Sunni Islamist terrorist group called Boko Haram murders in similar fashion. Therefore, having so little security in a dangerous part of Northeastern Kenya is clearly an internal security failure.
Al-Shabaab's terrorist operations spokesperson, Sheikh Abdiasis Aby Musab, reported to Reuters that: "We sorted people out and released the Muslims… There are many dead bodies of Christians inside the building. We are also holding many Christians alive. Fighting still goes on inside the college." 
France 24 states: "Kenya's interior cabinet secretary, Joseph Nkaissery, said the four al Shabaab gunmen had strapped themselves with explosives. When Kenyan officers shot them, the attackers exploded "like bombs" and the resulting shrapnel injured the police officers."
Christians in Kenya fully understand that in parts of their nation that they are deemed to be worthy of slaughter, while Islamists quote the Koran and deem the murder of students to be a holy war. It is time for the main Christian churches to focus on their own safety agenda based on spreading the faith more firmly. Also, Christian leaders must counter-attack the Takfiri Islamist agenda based on hatred and sectarianism. Similarly, the government of Kenya must focus on greater internal security and developing new counter-terrorist measures.
In another article by Modern Tokyo Times it was stated: "If East African nations comprising of Ethiopia, Kenya and Uganda don't work in tandem – and somehow bring in Eritrea from the cold – then all nation states face future sedition, growing sectarianism, terrorism and massacres like the latest Takfiri Islamist bus attack in Kenya. Indeed, the severity of the crisis is expanding because the Islamist Takfiri agenda is spreading to other parts of Africa, for example in the Central African Republic, Mali and Nigeria in West Africa."
Kenya is yet another front-line nation state against the Takfiri Islamist year zero virus that kills in so many nations. Non-Muslims are deemed inferior and worthy of murder in their apartheid religious worldview. Therefore, Kenya needs to work closely with other regional nations and to focus on the danger emanating from the Gulf region that is spreading religious hatred, sectarianism, indoctrination, terrorism and sedition.
http://www.france24.com/en/20150402-gunmen-storm-kenyan-university-campus/
http://www.bbc.com/news/world-africa-32169080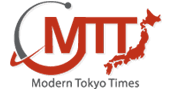 Modern Tokyo News is part of the Modern Tokyo Times group
http://moderntokyotimes.com Modern Tokyo Times – International News and Japan News
http://sawandjay.com Modern Tokyo Times – Fashion
https://moderntokyonews.com Modern Tokyo News – Tokyo News and International News
http://global-security-news.com Global Security News – Geopolitics and Terrorism
PLEASE JOIN ON TWITTER
https://twitter.com/MTT_News Modern Tokyo Times
PLEASE JOIN ON FACEBOOK