France and Tunisia seek Cooperation on ISIS Fanatics Fleeing Libya: Fear in Europe

Noriko Watanabe, Salma Zribi, and Lee Jay Walker
Modern Tokyo Times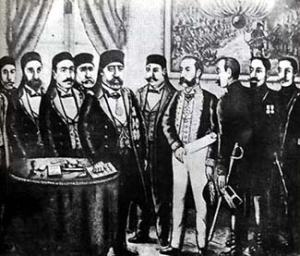 France and Tunisia seek greater regional efforts to stem the tide of ISIS (Islamic State – IS) fanatics fleeing Libya after recent military losses in Sirte. According to both nations, it is imperative to stem the flow of Sunni Takfiri zealots that will flee Libya after recent setbacks. If regional support fails to materialize, then ISIS sectarians may flee to regional nations including Algeria, Egypt, and Tunisia, to a much larger extent.
Indeed, with recent terrorist attacks in several European nations, notably in Belgium, France, and Germany, then clearly nations like Italy and Germany may be deemed soft targets for ISIS terrorists. Similarly, deadly ISIS attacks in Tunisia means that this North African nation understands the need for greater regional cooperation. Likewise, both France and Tunisia are not only victims of Sunni Islamist Takfiri terrorist attacks, but both nations have witnessed fellow nationals flocking to Syria and other nations in order to slaughter Alawites, Christians, the Shia, and loyal Sunnis now deemed apostates.
Jean-Yves Le Drian, Defense Minister of France, said "We should begin to look seriously at the question of the spread of the terrorists once Sirte…(is) emptied of the terrorists."

Le Drian continued, "Indirectly this will pose new risks for Tunisia and Egypt."
In a similar manner the Defense Minister of Tunisia, Farhat Horchani, equally pointed out the lack of regional cooperation in stemming the Sunni Takfiri terrorist tide. He stated, "We have a large number of foreign fighters who arrived from Sirte, or from Syria. I can see no strategy, no cooperation between the states."
At the same time, the immigration policies of nations including Germany and Italy are extremely alarming. This applies to the open mass immigration policies of Chancellor Merkel in Germany and the ineptitude of the current government of Italy. Therefore, ISIS and other Sunni Islamist Takfiri groups can either flee to Europe based on the route from Syria encompassing Turkey and then Greece (other routes also) – or mingle with migrants moving to Europe based on the Libya connection and Italy.
Obviously, it is incumbent on certain Gulf and NATO powers to stop destabilizing parts of the world. This notably applies to Afghanistan, Iraq, Kosovo, Libya, Syria, and Yemen. After all, migration pressure, the spread of Sunni Islamist ideology, narcotics, terrorism, and other brutal realities, is unleashing untold devastation to all host nations – and, in time, the reverberations are now hitting several European nations.
Therefore, greater regional cooperation about the Sunni Islamist crisis in Libya is needed in order to stem the Takfiri terrorist and indoctrination tide. If not, then just like the Sinai is a dagger at the heart of Egypt, then Libya will become an increasing dagger both regionally and for European nations.
Ironically, France also must look at the recent foreign policy objectives of this nation because this country helped to create the debacle that is modern day Libya. At the same time, France, and other Gulf and NATO powers side with various Sunni Islamist factions against the secular government of Syria. Therefore, these Sunni Takfiri vacuums became a reality based on naïve foreign policy objectives at best – or, given the reality of what happened in Afghanistan and Iraq prior to more recent interventions, then complete aloofness towards reality.
Turning back to comments made by France and Tunisia in relation to ISIS in Libya and regional threats, then it is hoped that many eyes are now finally opening.
http://www.al-monitor.com/pulse/afp/2016/09/libya-conflict-sirte-france.html
Modern Tokyo News is part of the Modern Tokyo Times group
http://moderntokyotimes.com Modern Tokyo Times – International News and Japan News

http://sawandjay.com Modern Tokyo Times – Fashion
https://moderntokyonews.com Modern Tokyo News – Tokyo News and International News

http://global-security-news.com Global Security News – Geopolitics and Terrorism
PLEASE JOIN ON TWITTER
https://twitter.com/MTT_News Modern Tokyo Times
PLEASE JOIN ON FACEBOOK