Language Advocate Tashi Wangchuk Sentenced to Five Years
Free Tibet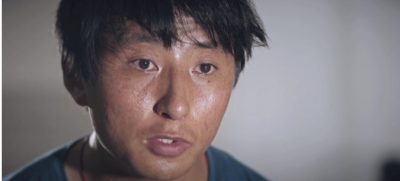 Tibetan language advocate Tashi Wangchuk has been sentenced to five years in prison by a Chinese court, according to his lawyer Liangxio Jun. Campaigners have condemned the decision, stating that it shows "China's legal rights are not worth the paper they are written on."
The decision – taken on 22 May – marks the final stage in Tashi Wangchuk's lengthy legal battle after he was arrested in January 2016 and charged with "inciting separatism." Tibetan solidarity groups, including Free Tibet, have condemned the verdict as inhumane, lacking legal foundations and politically motivated.
Many Tibet support organisations have questioned the circumstances of the trial, saying the process demonstrates China has no respect for the rule of law. "Tashi Wangchuk is an innocent man and his actions to date have not infringed Chinese criminal law and do not constitute a crime," said Free Tibet Director, Eleanor Byrne-Rosengren. "In condemning him to five years in prison, China is sending a message to its own people that they do not care about law or justice or international standards and they will clamp down on anyone who opposes their regime. Vague charges for 'separatism' have been invented precisely for cases like this, where Tibetans have simply tried to exercise the rights guaranteed to them by the Chinese constitution – on paper at least."
The five-year term was handed down by the Yushu Intermediate People's Court, on 22 May in Yushu Prefecture (Qinghai Province). No pictures from Tashi Wangchuk's trial have been made available. Like many similar controversial legal cases, the trial of Tashi Wangchuk was barred to journalists and foreign diplomats who had attempted to observe the proceedings.
Tashi Wangchuk was detained on 27 January 2016 soon after he had undertaken an interview with the New York Times during which he outlined his challenge to the Chinese government over what he claimed was its failure to protect and promote Tibetan culture and language. The lawsuit was pursued as a result of a lack of Tibetan language education in Yushu prefecture available to his two teenage nieces. Many Tibetans are fearful that the Chinese state is seeking to undermine their native tongue.
Tashi Wangchuk's family were not informed about his arrest until 24 March 2016, nearly two months afterwards. Chinese Criminal Procedure law requires Public Security Officials to inform the family of the detainee within 24 hours of arrest. The family were not allowed to meet him even after they were notified.
On 4 January of this year Tashi Wangchuk stood trial – the entire process took four hours. Today he was found guilty and sentenced.
China's own constitution and laws guarantee the protection and promotion of regional languages in China, including the freedom to use and develop spoken and written languages.
Tashi Wangchuk, now 32, was born in Kyegudo (Ch: Yushu), Yushu Tibetan Autonomous Prefecture in Qinghai Province and is a small business owner.
Sam Wylde, Media & Communications Officer, Free Tibet Campaign.
https://twitter.com/freetibetorg
https://www.freetibet.org/news-media/na/language-advocate-tashi-wangchuk-sentenced-five-years
https://www.freetibet.org/news-media/na/un-experts-denounce-imprisonment-tashi-wangchuk
Free Tibet kindly asked Modern Tokyo Times to publish