FSA-linked Commander Threatens Kurdish Civilians
by John Rossomando
Investigative Project on Terrorism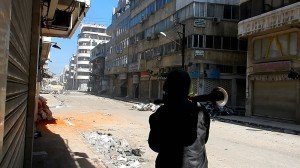 A radio transmission between the commander of an Islamist brigade with ties to the U.S.-backed Free Syrian Army (FSA) and a Kurdish man contained a chilling message threatening to slaughter Kurdish civilians in Syria.
"My fighters are just like lions, and you know the people of Homs and that they always meet their words with action. We will crackdown on their mothers, sisters, fathers. We will target women before men. Do not talk to me anymore, and you can keep our martyrs with you," the commander said in Arabic.
"We will deal with you in our own way, and we will find the Kurds wherever they go, in Aleppo or anywhere else."
The exchange came in the retaliation for a video showing Kurdish forces parading the bodies of hundreds of FSA fighters killed after attacking the Kurds on the back of a trailer truck through a Kurdish town north of Aleppo. Representatives of the Kurdish factions condemned the incident as did the U.S. State Department.
A pro-Kurdish Twitter account @FuriousKurd published the exchange threatening the lives of Kurdish civilians on Saturday. The exchange originally was released by a pro al-Qaida account on Telegram.
Jaysh Al-Sunna, the commander's faction, also is part of the Army of the Conquest (Jaish al-Fateh), a coalition of Islamist and other rebel factions supported by that Turkey, Saudi Arabia and Qatar that includes Al-Qaida's affiliate Jabhat al-Nusra. News reports show that CIA-backed groups have cooperated with Jaish al-Fateh. The FSA also has received CIA support.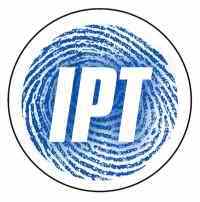 The Investigative Project on Terrorism kindly allows Modern Tokyo Times to publish their articles. This important think tank provides essential information in the area of terrorism.
http://www.investigativeproject.org/ – Investigative Project on Terrorism
http://www.investigativeproject.org/5341/fsa-linked-commander-threatens-kurdish-civilians
Photo image not supplied by the Investigative Project on Terrorism