Iran and Remembering Masha Amini: Female Martyrs
Murad Makhmudov, Sawako Utsumi, and Lee Jay Walker
Modern Tokyo Times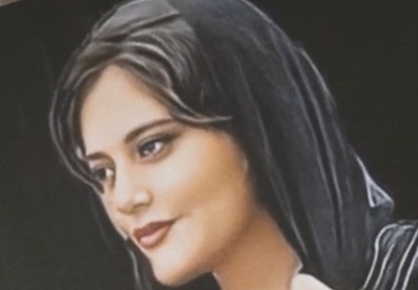 Masha Amini (22) was killed just over one year ago by the authoritarian state apparatus of Iran. Her crime was not wearing the hijab and being detained by the religious morality police.
Amini's death witnessed widespread protests, and soon, the state apparatus would kill countless other female martyrs – and males.
The BBC reported (2022), "She was visiting the capital Tehran with her family when she was arrested by the morality police, who accused her of violating the law requiring women to cover their hair with a hijab and their arms and legs with loose clothing. She collapsed after being taken to a detention center to be "educated."
Sarina Esmailzadeh (16), Hadis Najafi (22), Nika Shakarami (16), and many others would also be killed because they supported freedom and the right to decide their lifestyle. Accordingly, instead of the next younger generation being the hope of Iran, the government seeks to rule by fear. Therefore, these innocent young ladies were put in the grave – no morality, just state-sanctioned tyranny!
Before being killed, Sarina said, "Nothing feels better than freedom."
Nika also died in horrendous circumstances.
The Washington Post reports (2022), "Nika Shakarami disappeared in Tehran on Sept. 20 after burning her headscarf in protest and being followed by security forces, her family told BBC Persian, citing the account of a friend who was with her at the time. The government then refused to disclose her whereabouts, stole her body for a secret burial and pressured relatives to make false statements about how she died, the family alleges."
Nika's mother said, "Like Nika, I have been against compulsory hijab since I was a child. But my generation was not brave enough to protest… People my age accepted years of suppression, intimidation and humiliation, but my daughter protested and she had every right to do so."
Tyranny and the rape and killing of women is nothing new since the Islamic Revolution of 1979.
In the 1980s, Ayatollah Hussein-Ali Montazeri (1922-2009) wrote to Ayatollah Ruhollah Khomeini. He said, "Did you know that young women are raped in some of the prisons of the Islamic Republic?"
Ayatollah Hussein-Ali Montazeri also said, "A large number of prisoners have been killed under torture by interrogators … in some prisons of the Islamic Republic, young girls are being raped … As a result of unruly torture, many prisoners have become deaf or paralyzed or afflicted with chronic disease."
Decades later, the next generation faces the same tyranny that seeks to preserve power concentration at all costs. This includes killing young ladies to control society.
Masha only "truly dies" if the Iranian state apparatus continues to rule by tyranny – and forces of freedom are completely crushed.
However, the light of her life – the light of Sarina, Hadis, Nika, and others – is alive in the hearts of millions of Iranians.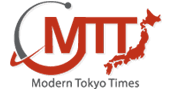 Modern Tokyo News is part of the Modern Tokyo Times group
http://moderntokyotimes.com Modern Tokyo Times – International News and Japan News
http://sawakoart.com – Sawako Utsumi's website and Modern Tokyo Times artist
https://moderntokyonews.com Modern Tokyo News – Tokyo News and International News
PLEASE JOIN ON TWITTER
https://twitter.com/MTT_News Modern Tokyo Times
PLEASE JOIN ON FACEBOOK
https://www.facebook.com/moderntokyotimes