Islamist Boko Haram Kill 30 in Cameroon Twin Attack: Nigeria and Chad
Boutros Hussein, Noriko Watanabe and Lee Jay Walker
Modern Tokyo Times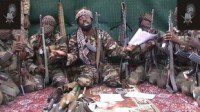 Cameroon is now on the frontline along with Chad against the Takfiri Islamist terrorist group called Boko Haram. This reality is based on the abject failure of Nigeria to quell the crisis that witnesses brutal Islamist terrorist attacks against Christian and Muslim civilians in northeast Nigeria. Therefore, regional nations like Cameroon and Chad agreed to support Nigeria because the Boko Haram menace began to spill over their respective borders.
It is known that the latest twin suicide bombing killed at least 30 people in northern Cameroon. The final death toll may increase because information is still patchy.
Since 2009 over one million citizens in northern Nigeria have been uprooted based on the muted response of the central government. At the same time, continuing massacres by Takfiri Sunni Islamists against Christians and Muslims sadly accounts for the deaths of over 15,000 people.
Christian churches are blown up and Muslim mosques also face the same fate. After all, Christians are deemed to be infidels and Muslims are viewed to be apostates in the eyes of Sunni Takfiri Islamists. This is the brutal twisted logic of Boko Haram. Also, just like fellow Sunni Takfiri Islamists in ISIS (Islamic State), Boko Haram rapes kidnapped women and for Christian females they also face being forcibly converted to Islam.
The latest double suicide bombing in northern Cameroon witnessed a brutal attack against a market in Kerawa and this was followed by another suicide bombing attack near a military camp. Of course, with Cameroon and Chad noticeably helping Nigeria then according to Boko Haram both nations are open to slaughter.
The Guardian reports "At least 30 people have been killed in two suicide bombings in northern Cameroon, the latest violence to hit the area since dozens died in attacks in July blamed on the Islamist extremist group Boko Haram."
In total five countries have formed a regional coalition aimed at quelling Boko Haram because of the failure of central forces in Nigeria to deal with the crisis. These nations apply to Benin, Cameroon, Chad, Niger and Nigeria. Therefore, the recent brutal terrorist attacks to hit Cameroon and Chad respectively is a firm reminder that Boko Haram is more than willing to spread regional carnage.
The BBC reports "Boko Haram militants have increased the number of attacks on countries bordering its north-eastern Nigerian stronghold – Chad, Niger and Cameroon – after they participated in a regional offensive against them earlier this year."
It is essential that the international community also supports the regional alliance in relationship to funding, shared intelligence, military arms, logistics and other important areas.
http://www.theguardian.com/world/2015/sep/03/two-suicide-bombings-kill-north-cameroon
http://www.bbc.com/news/world-africa-34143736
Modern Tokyo News is part of the Modern Tokyo Times group
http://moderntokyotimes.com Modern Tokyo Times – International News and Japan News

http://sawandjay.com Modern Tokyo Times – Fashion
http://moderntokyonews.com Modern Tokyo News – Tokyo News and International News

http://global-security-news.com Global Security News – Geopolitics and Terrorism
PLEASE JOIN ON TWITTER
https://twitter.com/MTT_News Modern Tokyo Times
PLEASE JOIN ON FACEBOOK