Japan and Migration: Policy Members must note Europe, Cultural Norms, Islamism, and Tensions
Sawako Uchida and Lee Jay Walker
Modern Tokyo Times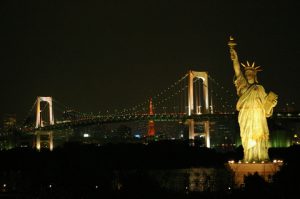 Prime Minister Shinzo Abe of Japan and capitalist corporations that support the loosening of foreign employment are at the bottom ladder of evolving into yet another cultural wipeout. Indeed, one only needs to visit major cities in Europe including Brussels and Paris to know that yesteryear seems like a distant dream. After all, issues related to crime, the breakdown of the social fabric in certain parts of these cities, the specter of terrorism, issues related to narcotics, and other important negative factors – all point to deterioration and increasingly divided areas. In other words, exclusive zones are in a short-distance of "no-go areas." Therefore, it could well be that certain mega-capitalist corporations and sectors, along with the current leader of Japan, are on the crest of following an uncertain cultural and ethnic future based on the European disease that is dividing many nations.
If Japan needs to follow the multi-ethnic reality of certain European nations like Belgium, France, Holland, and the United Kingdom – then it is essential that cultural dimensions be taken into consideration. In other words, Japan should focus on immigration within mainly Buddhist and Confucius based societies in order to preserve the ethos of national identity, continuity, shared cultural values and preserving greater social order. After all, the streets of Brussels, London, and Paris – and other major cities – are blighted by criminal factors, narcotics, terrorism and areas where the nation state is being superseded by fifth column Islamists who follow Saudi versions of Islam.
Not surprisingly, Brussels and Paris are not only blighted by recent terrorist attacks – just like Britain is blighted by the systematic rape of young white girls in various parts of this nation by mainly Muslim gangs from southeast-Asian backgrounds; but now some of the main individuals that are beheading Alawites, Christians, and Shia Muslims, also emanate from many parts of Europe. Yes, modern Europe is now exporting ISIS terrorists (Islamic State – IS) to nations including Iraq and Syria. Therefore, one can only imagine the future of certain European cities in fifty years and one hundred years time, given the demographic change that seems to be never ending. This notably applies to the Salafi and Takfiri fifth column that hates non-Muslims and Muslims alike but seems to be ever growing within the body politic of Sunni Islam based on Gulf petrodollars.
Of course, many ethnic groups and individuals have assimilated based on various factors including a shared civilization, individual openness, coming from faiths that support accommodation, non-religious backgrounds – and other important factors. Nothing is a monolith but equally to close your eyes to currently what is happening is also alarming. In other words, the future of cities including Brussels, London, Paris – and many others in Europe – face an uncertain future based on the policies of successive governments be they conservative, socialist, or liberal political parties. Indeed, some Jews in Marseilles are now scared to dress in religious clothes that draw attention to the faith they follow based on an Islamist agenda.
The BBC reports about the threat of Islamist extremism in parts of Marseilles by stating "For all of Marseille's 70,000 Jews, the question of whether or not to make aliyah (emigrate to Israel) is more and more acute. Everyone knows families who have gone."
Turning back to Japan, then the same business and political arguments were made about the need for labor in several leading European nations. In time, multi-cultural policies in Europe were enacted based on diluting the indigenous culture and following the mantra of rampant secularization. The upshot being the erosion of Christianity, the demise of past cultural norms and a dual policy of supporting other faiths that support religious conservatism – while indoctrinating the indigenous community to accept a politically correct version of society. However, the apologetic agenda, cultural defeatism, the mantra of multicultural values, the need to accept new gender-based ideas, the white flag of mainstream Christian churches – and so forth – is leading to vacuums, growing divisions within society, the breakdown of the family and a lack of identity among younger members of society. At the same time, more militant strands of Salafi Islam is growing within certain parts of Europe because of the politically correct brigade, trendy left, and cultural liberals, appear to appease fifth columnists that seek firstly to destroy Muslim diversity and then to usurp the indigenous culture.
If Japan believes that modern Belgium, France, Germany, Holland, Sweden, the United Kingdom – and others – are paths worth following, then clearly yet another nation is committing cultural suicide. Not only this, Japan must be ignoring all the uncertainties and divisions that blight modern European nations. Indeed, recent events in Brussels and Paris show that the Balkanization of societies is beginning to gather pace – just like Jews being scared in cities like Marseilles. Therefore, if Japan does need to open up to immigration it is essential to focus on the majority of migrants hailing from Buddhist and Confucian-based societies, in order to preserve continuity, social order, and other important factors (Buddhism and Shintoism are especially important within Japanese culture – Japan is mainly secular). If not, then Abe and modern corporate capitalists will be remembered in Japanese history for creating endless problems for the indigenous community.
It is easy to scoff, but modern day terrorist attacks in Brussels and Paris are a reality. Likewise, certain places of worship are now being protected in France. At the same time, no-go areas do exist based on high crime in many major cities irrespective of ethnic identity (family breakdown, lack of social cohesiveness and the destruction of old conservative values are creating new vacuums). Also, European nations are now exporting ISIS terrorists to several nations in the Middle East that behead minority Muslim sects for fun, while killing and enslaving non-Muslims. Therefore, Japan must weigh up many important things and learn from the indigenous alienated communities in Europe – while ignoring political correct elites who reside in leafy houses and far from the reality of what is happening in major parts of modern Europe.
Of course, Japan is currently far from being like Belgium, France, Holland, and the United Kingdom – and other nations like Sweden; yet, a slippery slope can soon spiral out of control. Indeed, mass immigration and the growing menace of Islamists who seek a parallel world, within various European nations, is creating great strains for Europe. Hence recent terrorist attacks in Brussels and Paris – and increasing Salafi indoctrination that seeks to crush Muslim diversity. Only twenty years ago nobody envisaged the speed of change in parts of Europe and that parts of Brussels and Paris would be under strong surveillance because of terrorism. Given this reality, Japanese political leaders need to focus on shared cultural values in relation to immigration in order to safeguard society for future generations.
http://www.bbc.com/news/world-europe-35445025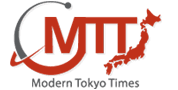 Modern Tokyo News is part of the Modern Tokyo Times group
DONATIONS to SUPPORT MODERN TOKYO TIMES – please pay PayPal and DONATE to sawakoart@gmail.com
http://moderntokyotimes.com Modern Tokyo Times – International News and Japan News
http://sawandjay.com Modern Tokyo Times – Fashion
https://moderntokyonews.com Modern Tokyo News – Tokyo News and International News
http://global-security-news.com Global Security News – Geopolitics and Terrorism
PLEASE JOIN ON TWITTER
https://twitter.com/MTT_News Modern Tokyo Times
PLEASE JOIN ON FACEBOOK
https://www.facebook.com/moderntokyotimes
Some art and cultural articles are republished based on being selected by current members of Modern Tokyo Times.