Japanese Nikkei 225 Nosedives on Economic Uncertainty from China
Takeshi Hasegawa and Lee Jay Walker
Modern Tokyo Times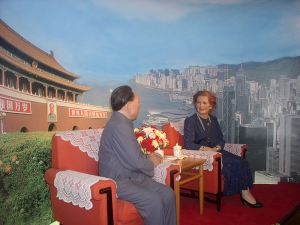 The economic crisis in China is hitting global stock indexes therefore the Nikkei 225 in Japan fell by 4.61 per cent yesterday. This reality highlights the importance of China internationally and internally for the Japanese economy. Therefore, Prime Minister Abe of Japan and important economic advisers will be casting their respective eyes on other financial data coming out of China.
America and the United Kingdom – and countless other highly developed nations – are also feeling the strong ill winds of China. However, with President Abe of Japan promising economic changes based on a new fresh impetus, then the meltdown in China will clearly hinder this.
Issues involving non-performing banks, increasing debt, a system based on inter-reliance, unrealistic stock values, and allowing the state pension fund to invest sounds all too familiar in Japan. The stark truth is that the government of China is facing real pressure to eradicate moribund economic and business practices. However, state institutions continue to focus on open manipulation of the financial system because of concerns related to social upheavals and other more negative issues related to cronyism, corruption, maintaining political control and mismanagement.
The BBC reports "Beijing's latest intervention, to allow its main state pension fund to invest in the stock market, failed to calm traders' fears, both in China and abroad… Over the past week, the Shanghai index fell 12%, adding up to a 30% drop since the middle of June."
Once more the international financial system is bracing itself for more upheavals. Alas, it doesn't appear to matter if the cat is capitalist or if the cat is communist because the usual outcome is a severe economic downturn. After all, only seven years ago it was capitalist nations that had to face their own personal demons. Today, it is communist China tainted by enormous capitalist greed that now faces internal demons based on similar issues of mass inefficiency and growing debt.
Like usual, the corrupt elites in both East and West will emerge with new ways to oil their own palms. At the same time, also like usual, hardworking individuals will suffer from the consequences of financial inefficiency.
The Daily Telegraph reports "The world financial system is at a dangerous juncture. Markets no longer believe that China's Communist leaders are in full control of the country's $27 trillion debt bubble, or know how to manage fast-moving events beyond their ken."
Business companies in Japan have gained enormously from the growing economic rise of China since the late Deng Xiaoping altered the system. Yet Deng believed in "a means to an end" and not continuing rampant capitalism without a clear political objective. Therefore, it is essential for the current political elites in China to introduce genuine economic reforms based on realism and tackling the debt crisis. At the same time, political elites in China can't keep on massaging the stock market based on fresh capital being wasted on inefficient capital.
Political leaders in Japan and business companies are all hoping that a mini revival based on future growth forecasts in China will alter the current pessimistic outlook. However, once economic systems begin to stutter then clearly the remedy is never easy. On top of this, the government of China manipulates the economic process in order to contain social convulsions. Therefore, international capitalist stock indexes – including the Nikkei in Japan – are all running for cover based on events in communist China.
http://www.telegraph.co.uk/finance/economics/11820817/Chinas-market-Leninism-turns-dangerous-for-the-world.html
http://www.bbc.com/news/business-34038147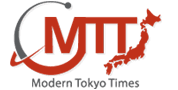 Modern Tokyo News is part of the Modern Tokyo Times group
http://moderntokyotimes.com Modern Tokyo Times – International News and Japan News

http://sawandjay.com Modern Tokyo Times – Fashion
http://moderntokyonews.com Modern Tokyo News – Tokyo News and International News

http://global-security-news.com Global Security News – Geopolitics and Terrorism
PLEASE JOIN ON TWITTER
https://twitter.com/MTT_News Modern Tokyo Times
PLEASE JOIN ON FACEBOOK