Merkel is Ignoring Abuses against the Kurds: Germany, Turkey and Migrant Crisis
Murad Makhmudov, Noriko Watanabe and Lee Jay Walker
Modern Tokyo Times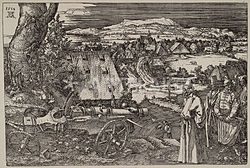 Chancellor Merkel is dictating to democratic European nations who oppose her migration and refugee policies. Not only this, the same Merkel is currently sounding like a recent mouthpiece of President Erdogan of Turkey. This reality is based on her flawed early statements in relation to the self induced migrant and refugee crisis. Therefore, with Merkel being desperate to reduce the pace of numbers fleeing to the European Union (EU) because of internal discontent, then this "political correct imperialist" is turning a blind eye to enormous human rights abuses against the Kurds and others in Erdogan's Turkey.
Of course, with Merkel being self-centered then it appears that she doesn't have any qualms with doing deals with Erdogan despite the current internal situation. This applies to Kurds being killed by the security forces of Turkey, Turkish nationals being deemed non-Turks if they oppose the agenda of the Muslim Brotherhood loving Erdogan, international jihadists including al-Qaeda affiliates utilizing border areas, journalists being put in prison, tolerating enormous people smuggling gangs – and other draconian realities including discrimination against the Alevi population. However, despite all the above Merkel is currently in league with Erdogan based on her own shortcomings when it comes to the migration and refugee crisis.
Selahattin Demirtas, co-leader of the Peoples' Democratic Party (HDP), stated unequivocally "Europe is closing its eyes to the trampling of human rights in Turkey and is preparing to succumb to [Turkish President Recep Tayyip] Erdoğan's threats and blackmail."
Demirtas, like other internal and external political leaders, also stressed that the current government is assisting and protecting certain terrorist and sectarian groups that are fighting in Syria. He said that the armed forces of NATO Turkey "…are cooperating with two extreme Islamist groups, they are protecting jihadists and al-Nusra [al-Qaeda's affiliate in Syria]."
What is especially galling about Merkel's political opportunism is that in the past she had rebuked the policies of Erdogan on issues in relation to human rights and other important factors. Yet, this self-centered politician, who is undermining Germany by her ill thought out migration and refugee policies, is now prepared to flush human rights down the drain when it comes to Erdogan's Turkey.
The Time media outlet last year reported "Merkel's offer on Sunday to jumpstart Ankara's protracted E.U. membership talks highlight just how crucial Turkey is for this new strategy. Formal discussions over admission to the bloc began in 2005 but stalled in the wake of human rights concerns. Merkel was a long-standing opponent of Turkey joining the E.U., on the grounds of its refusal to open up its ports to E.U. member Cyprus. In 2013, she blocked new accession talks in the wake of Ankara's crackdown on protestors and Merkel even reiterated her opposition to Turkey joining the E.U. earlier this month. Now, however, she has also agreed to help Turkey in its long demands to get easier visas for Turkish citizens who wish to enter the borderless Schengen zone of Europe."
Behlul Ozkan, New York Times, also focuses on the betrayal of human rights under Erdogan by stating "Many people fear that Ms. Merkel offered another compensation in exchange for help on the refugee issues: The European Union would tolerate Turkey's human rights violations and its reckless handling of the Kurdish conflict."
It is also ironic that Merkel at first championed an open door policy in relation to supporting untold numbers of refugees – many are also economic migrants. Despite this, the same Merkel is supporting Turkey in the full knowledge that this nation is creating internal and external refugees. This applies to Erdogan's internal anti-Kurdish policies and enabling international jihadists to enter Syria based on the intrigues of Ankara. In other words, Merkel is turning to a political leader in Turkey who is exacerbating the refugee and migrant crisis.
Cem Ozdemir, a German politician, says: "Any agreement would be a signal that we consider Erdoğan to be a normal interlocutor. But that can't be the case with a head of state who accepts the deaths of his citizens, police and soldiers."
Sadly, it appears that Merkel is trampling down on the downtrodden Kurds and Alevis in Turkey by moving closer to Erdogan. Therefore, if Merkel is intent on championing the rights of refugees then it is extremely hypocritical to turn to Erdogan. After all, his policies are leading to untold misery in Kurdish areas in Turkey and likewise the flow of international jihadists entering Syria is based on the intrigues of political elites based in Ankara.
http://time.com/4076484/turkey-eu-billions-dollars-refugee-slow/
http://www.hurriyetdailynews.com/eu-ignoring-rights-abuses-in-turkey-for-migrant-deal-hdp.aspx?pageID=238&nID=95344&NewsCatID=351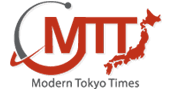 Modern Tokyo News is part of the Modern Tokyo Times group
DONATIONS to SUPPORT MODERN TOKYO TIMES – please pay PayPal and DONATE to sawakoart@gmail.com
http://moderntokyotimes.com Modern Tokyo Times – International News and Japan News
http://sawandjay.com Modern Tokyo Times – Fashion
https://moderntokyonews.com Modern Tokyo News – Tokyo News and International News
http://global-security-news.com Global Security News – Geopolitics and Terrorism
PLEASE JOIN ON TWITTER
https://twitter.com/MTT_News Modern Tokyo Times
PLEASE JOIN ON FACEBOOK