Myanmar Army was forced to act in Rakhine to protect indigenous non-Muslims from ARSA terrorists
Sawako Utsumi and Lee Jay Walker
Modern Tokyo Times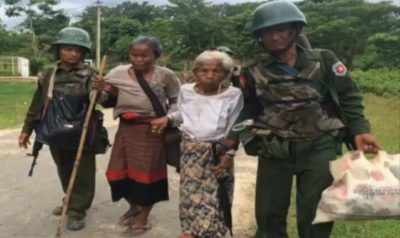 Myanmar is multi-ethnic and multi-religious and for decades many internal issues exist between various ethnic groups. At the same time, the emergence of democracy is now being threatened by unjust saber-rattling against the State Counselor Aung San Suu Kyi. Hence, the usual Western and Islamic media circus – along with Gulf petrodollars – is sprouting utter bias towards Myanmar. Thereby, ignoring various indigenous groups and Buddhists in Rakhine who face Islamist terrorism, endless Bengali Muslim migration, and the usual Bengali Muslim land grab that also impacts greatly on indigenous Buddhists and Hindus (and others) in the Chittagong Hill Tracts in Bangladesh.
Aung San Suu Kyi pointedly said, "Those who have had to flee their homes are many. Not just Muslims and [Buddhist] Rakhines but also small minority groups such as Daing-net, Mro, Thet, Mramagyi and Hindus, of whose presence most of the world is totally unaware."
Equally important, it should be noted that Buddhists, Daing-net, Hindus, Mramagyi, Mro, Thet, and others, are all fleeing from Bengali Muslims and the Islamist terrorist group called the Arakan Rohingya Salvation Army (ARSA). In other words, why do all these groups only fear Bengali Muslims and ARSA?
Obviously, the reason for this reality is that ARSA and many Bengali Muslims seek to carve up this part of Myanmar by creating an Islamic state. Following on from this will be the replication of the Bengali Muslim land grab against indigenous Buddhists and Hindus in the Chittagong Hill Tracts. Therefore, Buddhists and others note the reality of de-Hinduization throughout Bangladesh – just like Sunni Islamists in Pakistan hate Christians, Hindus, the Shia, Sikhs, and other minorities – and the same reality of altering the Buddhist and Hindu landscape of the Chittagong Hill Tracts based on Islamization by stealth due to endless Bengali Muslim migration.
Hence, when ARSA Islamists and Bengali Muslims began to attack various other faith and ethnic groups in Rakhine in late August, the consequences of this was an utter terror for Buddhists, Daing-net, Hindus, Mramagyi, Mro, Thet, and others. Not surprisingly, the armed forces of Myanmar then began a counter-offensive, while protecting various different ethnic and religious groups who faced persecution at the hands of ARSA. Following on from this, at least 30,000 indigenous non-Muslims fled Islamist terrorist forces in the ensuing days.
Hla Khine, an indigenous Buddhist from Rakhine, expressed strongly that various ethnic groups suffer endlessly at the hands of Bengali Muslims. He also told AsiaNews, "The problem is that Myanmar is weak and cannot counter the power of big media financed by Arab money, which are obviously biased."
Hla Khine continued, "In Myanmar there are millions of Muslims who live in peace and do not create problems. Rakhine Muslims, however, want to create an Islamic state on our lands. They exploit the weakness of the border with Bangladesh (the Naf River), the country where they are originally from, to enter and leave the Rakhine as will."
Therefore, when ARSA attacked Myanmar in late August the armed forces responded by defending various ethnic and religious groups from Islamists who threatened more massacres against the indigenous. Aung Tun Hla, from the village of Taungbaza, ushered, "The Tatmadaw (Myanmar army) performed counter-attacks against them… So, we arrived at the foot of the hill and saved [our] lives. [. . .] If there are Bengali terrorists, we [will] never live in our native villages. We cannot live there together with them… Our ethnic people would like to live here separately… In the past, they raped our ethnic women…"
U Ni Mal, a Hindu community leader, said, "No one wants to return to their place of origin, as entire villages were butchered by aggressive Bengali attackers. We don't trust them. We told them it's impossible."
It is known that ARSA Islamists in places including Ye Baw Kya village and in the vicinity of Baw Talar village killed many Hindus. This includes mass graves of many Hindus, for example, in one mass grave 45 Hindus were brutally murdered by ARSA – a far cry from the one-sided media approach to Rakhine.
Ironically, even when the International Committee of the Red Cross confirms that the situation in Rakhine "has definitely stabilized," the same incitement throughout the Western and Islamic media circus – along with charities and humanitarian groups – continue unabated. This reality is despite untold numbers of people suffering from cholera in Yemen because of the Saudi Arabia-led Sunni Muslim alliance; ongoing deaths in Syria based on the meddling of Gulf and NATO powers; daily fighting in Afghanistan based on Sunni Islamist attacks against central forces; the Yazidis fearing their fate in Iraq after facing countless massacres at the hands of Sunni Islamists and now fearing the Muslim and ethnic fault-lines that bedevil Iraq; and countless Kurdish villages destroyed by the armed forces of Turkey over many decades. Indeed, the Sunni Islamist terrorist menace is a daily reality in Egypt (Sinai region), Libya, Nigeria, Pakistan, Somalia, and other nations. Therefore, with the deaths alone being in the hundreds of thousands in Syria and the figure being uncountable in Iraq – then the Western and Islamic media circus is seeking "a distorted distraction" in order to play "the Muslim victim card" and gloss over the collective deeds of various NATO and Gulf powers.
Overall, the reality on the ground in Rakhine for various indigenous ethnic and religious groups is that they face the duality of Islamist terrorism and mass migration of Bengali Muslims. Also, Buddhists in Myanmar know the altered reality for Buddhist and Hindus in Chittagong Hill Tracts. Given this reality, when ARSA terrorists attacked various indigenous communities in Rakhine, then the armed forces of Myanmar had no option but to defend various ethnic and religious groups.
http://www.asianews.it/news-en/Members-of-some-Rakhine-ethnic-groups-talk-about-the-violence-they-suffered.-For-them,-peace-with-the-Rohingya-is-not-possible-41710.html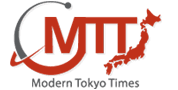 Modern Tokyo News is part of the Modern Tokyo Times group
DONATIONS to SUPPORT MODERN TOKYO TIMES – please pay PayPal and DONATE to sawakoart@gmail.com
http://moderntokyotimes.com Modern Tokyo Times – International News and Japan News
http://sawakoart.com – Sawako Utsumi personal website and Modern Tokyo Times artist
https://moderntokyonews.com Modern Tokyo News – Tokyo News and International News
http://global-security-news.com Global Security News – Geopolitics and Terrorism
PLEASE JOIN ON TWITTER
https://twitter.com/MTT_News Modern Tokyo Times
PLEASE JOIN ON FACEBOOK