North Korea says America is pushing the region into a war zone (Japan)
Kanako Mita, Sawako Utsumi, and Lee Jay Walker
Modern Tokyo Times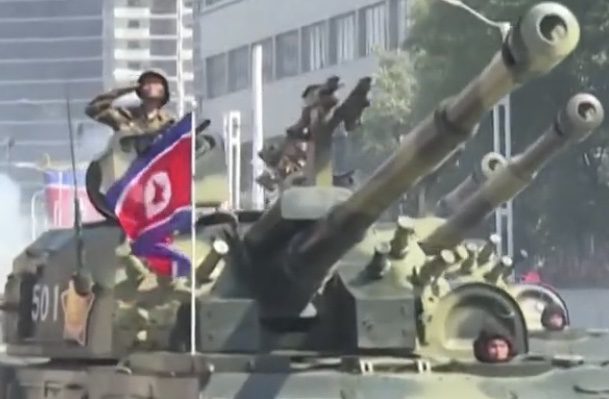 The United States war machine will reach a record $858 billion this year under President Joe Biden. Accordingly, the nations of China, North Korea, and the Russian Federation – and the non-aligned movement in the Global South – are extremely worried by the military angle of the Biden administration.
At the same time, Prime Minister Fumio Kishida is intent on doubling the military budget of Japan. Kishida is backing this up with endless condemnation of China and the Russian Federation. Therefore, Biden is following the war-mongering ways of recent former leaders of America (Bill Clinton, George Bush junior, and Barack Obama) – but, with a more dangerous policy of antagonizing nuclear powers – while also encouraging the Kishida administration to militarize to a level not seen in Japan until the events of the 1930s to mid-1940s.
Irrespective if people oppose the political elites in China and North Korea – or if people are persuaded by think tanks and the mass media related to endless anti-Russian Federation propaganda. Nations must develop statecraft and understand respective complex histories. Hence, communism in China and North Korea spread concerning the deeds of Japanese militarism – and Western powers also humiliated China.
So-called Democratic Party progressives in America support taking the knee, feminism, LGBT rights, pro-Trans, and abortion on demand – while also utilizing race-baiting. However, in reality, nothing changes concerning the military machine because the Biden administration is pushing the military angle to an extreme. Therefore, despite over 550,000 homeless people in America, 200,000 overdose deaths in two years, mass shootings, problems concerning affordable housing, high crime, and price increases concerning inflation – the Biden administration passed a huge $858 billion military defense budget.
North Korea is notably alarmed – similar to China, the Russian Federation, and the Global South. Accordingly, the Foreign Ministry of North Korea condemned the visit of Pentagon officials to South Korea after it was implied that America would unhesitatingly use nuclear weapons against North Korea.
The Foreign Ministry of North Korea said, "This is a vivid expression of the U.S. dangerous scenario which will result in turning the Korean Peninsula into a huge war arsenal and a more critical war zone."
The Ministry continued, "The military and political situation on the Korean Peninsula and in the region has reached an extreme red line due to the reckless military confrontational maneuvers and hostile acts of the U.S. and its vassal forces."
The U.S. Defense Secretary Lloyd Austin said, "We deployed fifth-generation aircraft, F-22s, and F-35s, we deployed a carrier strike group to visit the peninsula. You can look for more of that kind of activity going forward."
The U.S. Secretary of State Antony Blinken uttered that America is firmly committed to defending the nation of South Korea by "using the full range of U.S. capabilities, including nuclear, conventional and missile defense capabilities."
North Korea is prone to use strong rhetoric against America, Japan, and South Korea. Also, both North Korea and South Korea are increasingly upgrading their respective armed forces. However, with the Biden administration and Kishida following suit concerning the military posture of both nations, the region of Northeast Asia is witnessing the most dangerous environment in recent history.
The one binding theme in the conflict between Ukraine and war with indigenous Russians in Donbass (Donbas) and the armed forces of the Russian Federation, increasing tensions between China and Taiwan, the encouragement of Japanese militarization, increased NATO spending, and threatening Global South nations to fall into line is the role of America. Therefore, Biden seeks Germany and Japan to militarize – along with South Korea taking a stronger posture against North Korea.
Voice of America reports, "Even as it expands its military activity, the U.S. has repeatedly offered to hold talks with North Korea on denuclearization. It has also offered COVID-19 humanitarian aid."
Libya compromised its weapons of mass destruction program to reset ties with NATO powers. Yet, years later, the nations of America, France, and the United Kingdom destabilized Libya and Colonel Gadaffi was brutally killed.
A reset is needed concerning America, China, Japan, North Korea, the Russian Federation, South Korea, and the military alliance of NATO. North Korea can only be reassured if China and the Russian Federation join the fray. Therefore, it is incumbent on America to desist from its ongoing hostile policies.
However, the nations of Germany, Japan, South Korea, the European Union (aimed at the Russian Federation – similar to Germany), and other NATO powers seem intent on taking a dangerous military posture against China, North Korea, and the Russian Federation concerning respective issues that are being encouraged by America. This posture is to a level not seen in recent decades. Hence, the fear is that America is pushing too strongly by playing the "Ukraine and Taiwan cards" and encouraging nationalism and the increased militarization of Japan, South Korea, and nations within NATO.
Diplomacy is needed. Accordingly, it is hoped that level-headed individuals in America will challenge hawks within the Biden administration before it is too late.
Politicians in Japan also need to contain Kishida's militarization plans and endless anti-China and anti-Russian Federation statements. Kishida is pro-America to an extreme.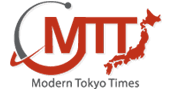 Modern Tokyo News is part of the Modern Tokyo Times group
http://moderntokyotimes.com Modern Tokyo Times – International News and Japan News
http://sawakoart.com – Sawako Utsumi and Modern Tokyo Times artist
https://moderntokyonews.com Modern Tokyo News – Tokyo News and International News
PLEASE JOIN ON TWITTER
https://twitter.com/MTT_News Modern Tokyo Times
PLEASE JOIN ON FACEBOOK