Opposition Accuses Turkey of Supporting ISIS and other Jihadists against Syria: NATO says?
Nuray Lydia Oglu, Takeshi Hasegawa and Lee Jay Walker
Modern Tokyo Times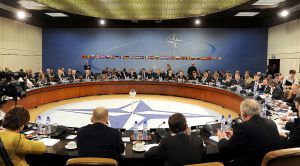 It is no open secret that international jihadists and the flow of military arms have been flowing into Syria since Gulf and NATO powers began to destabilize this nation. However, it is the first time in history whereby a NATO power is openly tolerating its territory to be a conduit for international jihadists. Despite this reality, NATO members are still tolerating the rogue leadership of President Erdogan and Prime Minister Davutoglu of Turkey.
Indeed, the untenable position of NATO towards Turkey is damaging this organization to the full. After all, even the main opposition party in Turkey is lambasting the current government of Turkey for assisting terrorist groups like ISIS (Islamic State – IS). Likewise, the main Kurdish party in Turkey is stating the same but still NATO isn't putting any real pressure on Turkey to desist from this deplorable policy.
Kemal Kilicdaroglu, the leader of the Republican People's Party (CHP), says "Turkey should not lend armed support to jihadist groups in Syria such as [the Islamic State of Iraq and the Levant] ISIL."
This recent comment by the leader of the CHP in 2016 isn't new because for many years many politicians in Turkey have spoken out about the rogue foreign policy objectives of the current government of Turkey. Ali Ediboglu, another member of the CHP, stated in 2013 "Fighters from Europe, Russia, Asian countries and Chechnya are going in large numbers both to Syria and Iraq, crossing from Turkish territory. There is information that at least 1,000 Turkish nationals are helping those foreign fighters sneak into Syria and Iraq to join ISIS. The National Intelligence Organization (MIT) is allegedly involved. None of this can be happening without MIT's knowledge."
Leading foreign ministries from Israel to the Russian Federation have also stated categorically that Turkey is assisting sectarian terrorist forces. Indeed, leading political figures in America equally accuse the government of Turkey of playing a very dangerous game that may haunt this nation in years to come. In other words Turkey, just like Pakistan destabilized itself by actions taken in Afghanistan, may ultimately do the same because the track record of Takfiri Islamists is that they bite the hand that feeds them.
The recent shelling of the armed forces of Turkey against Syrian Kurds is the clear reality of Ankara's foreign policy towards Syria. In other words, Turkey under Erdogan is propping up various sectarian terrorist forces in Syria based on his dual policy objective. These two objectives are containing the Kurds and crushing secular Syria in order for an Islamist government to emerge that is compliant to Turkey.
Maria Zakharova, spokeswoman for the Russian Foreign Ministry, alludes to why Turkey is so concerned about Azaz in recent days. She says categorically that "Obviously, this is aimed at ensuring continued daily supplies to Islamic State [ISIL], Jabhat al-Nusra and other terrorist groups with weapons, ammunition and food from Turkey via this area, and also to allow it to serve as a passageway for terrorists."
In 2015 Time reports "It's obvious that Ankara is alarmed by the progress Kurdish fighters in Syria are making against ISIS and Assad, which they fear will only stoke the independence dreams of Turkish Kurds. In response to the Suruç bombing, Turkish police launched security raids across the country, rounding up more than 1,300 suspects in a matter of days. But the number of PKK militants detained outnumber ISIS affiliates more than 6 to 1. Between July 23 and July 26, 75 Turkish jets flew 155 sorties against 400 or so PKK targets. Number of ISIS targets hit? Three."
The Independent equally focuses on the contradictions between America and Turkey in Syria along with focusing on Turkey's real concern. This media group says "Even if this dispute is ultimately resolved, it highlights the contradiction at the heart of US policy: Washington is teaming up with a Turkish government whose prime objective in Syria is to prevent the further expansion of PYD/YPG territory which already extends along 250 miles of the 550-mile-long Syrian-Turkish border. In brief, Ankara's objective is the precise opposite of Washington's and little different from that of ISIS, which has been battling on the ground to hold back the PYD/YPG advance."
It is essential therefore that NATO becomes more transparent and acknowledges the role of Turkey under President Erdogan and Prime Minister Davutoglu. After all, these two political leaders appear to have no qualms in supporting various sectarian Islamist forces in Syria, while also giving a voice internationally to the Muslim Brotherhood.
Modern Tokyo Times recently stressed: "The terrorist attacks in Ankara and Suruç show the full light of Turkey where Kurds and Turks seek peace and compassion. Yet, the same terrorist attacks show the utter darkness that is eating away at modern day Turkey. This darkness based on division, hatred, nationalism, Islamism – and the need to preserve power – is being ushered in by the internal and external intrigues of Erdogan and Davutoglu."
It is high time for NATO to put real pressure on the current government of Turkey – or to face the consequences. In other words, if NATO wants to be disassociated from allowing ISIS and various al-Qaeda affiliates from using NATO territory, then Turkey must be challenged openly and threatened with expulsion. If not, then NATO will be tainted for decades to come. Similarly, Chancellor Merkel of Germany should be ashamed by her current pro-Turkey policies because the Kurds are suffering internally and externally – and ISIS and other sectarian forces are slaughtering throughout the Middle East and parts of North Africa.
http://www.todayszaman.com/diplomacy_russia-claims-turkey-supplies-isil-via-syrian-town-of-azaz_412502.html
http://www.al-monitor.com/pulse/business/2014/06/turkey-syria-isis-selling-smuggled-oil.html#ixzz40MgSH6BF
http://www.bbc.com/news/world-europe-33818282
http://www.gatestoneinstitute.org/6223/turkey-isis-kurds
http://www.independent.co.uk/voices/turkeykurdish-conflict-obamas-deal-with-ankara-is-a-betrayal-of-syrian-kurds-and-may-not-even-weaken-isis-10432524.html
http://www.hurriyetdailynews.com/chp-head-again-accuses-turkish-govt-of-sending-arms-to-jihadists.aspx?pageID=238&nID=95291&NewsCatID=338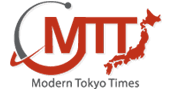 Modern Tokyo News is part of the Modern Tokyo Times group
DONATIONS to SUPPORT MODERN TOKYO TIMES – please pay PayPal and DONATE to sawakoart@gmail.com
http://moderntokyotimes.com Modern Tokyo Times – International News and Japan News
http://sawandjay.com Modern Tokyo Times – Fashion
https://moderntokyonews.com Modern Tokyo News – Tokyo News and International News
http://global-security-news.com Global Security News – Geopolitics and Terrorism
PLEASE JOIN ON TWITTER
https://twitter.com/MTT_News Modern Tokyo Times
PLEASE JOIN ON FACEBOOK