Pakistan Muslims Lynch a Muslim Cleric over Blasphemy: Tyranny of Fear
Kanako Mita, Sawako Utsumi, and Lee Jay Walker
Modern Tokyo Times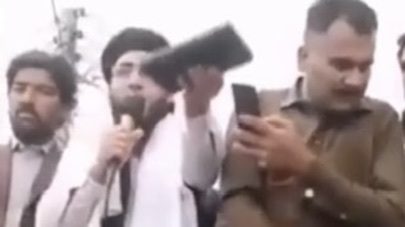 A Muslim cleric in Pakistan was lynched by an angry mob of Muslims that shames this country. After all, it isn't the first time. Indeed, even after the brutal mob of ordinary Muslims – not ISIS (Islamic State – IS) or the Taliban – had beaten the cleric to death on the grounds of blasphemy: they continued to stamp on his body with pure hatred in their hearts.
This happened in northwestern Pakistan after Maulana Nigar Alam (the victim) had allegedly said a political candidate was as "pious as the Prophet." One can imagine how minority Muslims (Ahmadiyya and Ismailis) and non-Muslims (Christians, Hindus, and Sikhs) reside in fear – knowing that any suspicion of blasphemy or a personal vendetta can lead to death.
Hundreds of Muslims in the village of Saweldher (Mardan district) highlighted that so-called "Islamophobia" isn't a phobia: it is a deadly reality from Nigeria to Pakistan – and sometimes Islamic terrorism is witnessed in Europe. However, unlike terrorist groups, these lynchings are done by ordinary Muslims who hate any notion of "diversity."
The Independent reports, "The man allegedly made a blasphemous remark while standing on stage to deliver a prayer at the end of a rally in support of the Pakistani judiciary."
Even non-Muslim workers in Pakistan reside in fear of expressing opinions. For example, in 2021, a national from Sri Lanka (Priyantha Diyawadanage) was beaten to death by Muslims and then set alight in the name of blasphemy.
In America, Canada, the United Kingdom – and other nations – the Pakistani community demands religious freedom (rightly) and to build mosques like other faith groups anywhere they see fit. The politically correct indigenous liberals – and Islamists – both utilize "Islamophobia." However, in Pakistan, non-Muslim males and minority Muslim sects (Ahmadiyya) fear marrying Sunni Muslim women because of the repercussions, allegations of blasphemy, their children being taken and forced to convert to Islam, and institutionally biased laws.
Kashif Nawab said, "In another case, the parents of a 13-year-old Christian girl (Naina Ashraf) have lodged a complaint after she was abducted and forced to convert to Islam by 38-year-old Mohammad Iqbal. This latest incident took place in the environs of Lahore (report filed in the police station of Manga Mandi)."
Kashif Nawab continues, "Parents of Christians, Hindus, and Sikhs – notably in Sindh and Punjab – reside in fear because of blasphemy laws, forced conversion to Islam, and other areas of enormous discrimination."
UN statement – concerning issues like the above in Pakistan – said, "We are deeply troubled to hear that girls as young as 13 are being kidnapped from their families, trafficked to locations far from their homes, made to marry men sometimes twice their age, and coerced to convert to Islam, all in violation of international human rights law."
Pakistan must take action to protect all citizens irrespective of religion and to protect young non-Muslim females. If not, the tyranny of fear will eat away at the heart of this nation – similar to Afghanistan.
Shia Muslims in Pakistan also face the forces of Sunni Islamic terrorism – similar to the Shia being persecuted in Afghanistan. This concerns Shia mosques being blown up, Shia educational institutions targeted, and other areas.
https://twitter.com/KASHNAWAB – Kashif Nawab
https://twitter.com/cjap_official Christian Journalists Association of Pakistan CJAP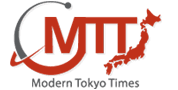 Modern Tokyo News is part of the Modern Tokyo Times group
http://moderntokyotimes.com Modern Tokyo Times – International News and Japan News
http://sawakoart.com – Sawako Utsumi's website and Modern Tokyo Times artist
https://moderntokyonews.com Modern Tokyo News – Tokyo News and International News
PLEASE JOIN ON TWITTER
https://twitter.com/MTT_News Modern Tokyo Times
PLEASE JOIN ON FACEBOOK