Tunisia and Sousse Massacre: Destruction of Libya and Destabilization of Syria
Ramazan Khalidov, Noriko Watanabe and Lee Jay Walker
Modern Tokyo Times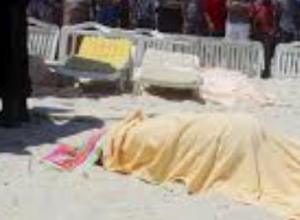 The government of Tunisia must do some soul searching because two terrorist attacks since March 2015 highlight the threat from within. It is known that vast numbers of Tunisians have flocked to Syria in order to kill for various sectarian forces. At the same time, the destabilization of Libya now means that al-Qaeda affiliates and ISIS (Islamic State – IS) have a free reign. Similarly, radical Salafi indoctrination is utilizing the chaos in Libya in order to spread the message far and wide. Therefore, Tunisia faces many internal threats to the nation state because terrorists and Takfiri Islamists seek to hinder the economy and to spread their indoctrination.
Prime Minister Habib Essid of Tunisia is clearly shocked by the second major terrorist attack this year. He promised to target mosques "spreading venom" in order to fight back against militant Takfiri clerics that spew hatred. This reality means that 80 plus mosques spreading hatred will face closure.
Another measure announced by the prime minister is to deploy reservists from the armed forces around holiday resorts and archaeological sites. This measure is aimed at reassuring tourists alongside informing the international community that Tunisia is intent on clamping down on terrorism. However, with two major attacks by terrorists occurring since March this year, then clearly the central government faces an uphill struggle.
The Washington Post reports: "Tunisia suffered its worst terrorist attack in recent memory Friday as a gunman fatally shot 39 people at a beach resort, an assault that rattled the fragile democracy and threatened to devastate its critical tourist industry… The attack in the Tunisian resort city of Sousse, about 90 miles south of the capital, Tunis, has raised fears that Tunisia has become a primary target for Islamist extremists seeking to destabilize the region."
Western and Gulf powers also must be held accountable because the overthrow of Colonel Gaddafi in Libya enabled the Takfiri, Salafi and terrorist virus to grow. After all, it is clear that major powers can bomb nations and alter the political status quo. However, once the initial military objective is met, for example the demise of Gaddafi, then this is followed by inertia, growing poverty and ultimately a dangerous vacuum.
Equally disturbing, political elites in America, France, Qatar, Saudi Arabia, Turkey and the United Kingdom then decided on destabilizing Syria by utilizing the Libya connection in post-Gaddafi Libya. This meant that various security agencies like the CIA, DGSE, MI6 and MIT – and others – created many ratlines in Libya involving an international jihadist network aimed at overthrowing President Bashar al-Assad in Syria – with Turkey being an essential geopolitical base.
In time the Salafi message of Takfiri hatred would gain ground in Tunisia because of events that happened in Libya. Following on from this, thousands of jihadists from Tunisia went to Syria after landing in NATO Turkey. Not surprisingly, this reality would lead to internal convulsions because political assassinations occurred in Tunisia and now terrorism is creating the next Takfiri stage.
The government of Syria warned the international community – and continues to warn the United Nations – about state sponsored terrorism that is being assisted by the usual players. Indeed, President Bashar al-Assad keeps on stating that Qatar, Turkey and Saudi Arabia – and certain powerful Western states – are creating countless hornet nests. In other words, it is time for the terrorist and sectarian clock to be turned off because the problem is growing. For example, even Gulf monarchies are now witnessing major terrorist attacks that are slaughtering Shia Muslims in Kuwait and Saudi Arabia.
The BBC, reporting about the brutal terrorist attack in Sousse, stated: "Friday's attack was the deadliest in Tunisia's recent history… (the situation) has been made worse by conflict in neighboring Libya and by Tunisian fighters returning home after joining Islamist campaigns in Iraq and Syria."
In the new Libya you have Christians being beheaded on beaches by ISIS, Sufi shrines being destroyed, countless militias, terrorist training grounds, growing poverty and in essence a failed state. Likewise, in Tunisia you have an international terrorist pipeline whereby Tunisians are going to Iraq and Syria in order to kill and now tourists are being slaughtered. Therefore, it is high time to focus on stabilizing Libya, to stop the destabilization of Syria and to tackle the menace of militant Salafi indoctrination that is spreading hatred. If not, then Tunisia – and other nations – will face a growing terrorist threat to their own citizens just like what is happening now in France.
http://www.bbc.com/news/world-africa-33297245
http://www.washingtonpost.com/world/middle_east/blast-hits-shiite-mosque-in-kuwait-links-probed-to-earlier-saudi-attacks/2015/06/26/ce8fcc4a-1bf6-11e5-93b7-5eddc056ad8a_story.html?wprss=rss_middle-east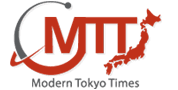 Modern Tokyo News is part of the Modern Tokyo Times group
http://moderntokyotimes.com Modern Tokyo Times – International News and Japan News
http://sawandjay.com Modern Tokyo Times – Fashion
https://moderntokyonews.com Modern Tokyo News – Tokyo News and International News
http://global-security-news.com Global Security News – Geopolitics and Terrorism
PLEASE JOIN ON TWITTER
https://twitter.com/MTT_News Modern Tokyo Times
PLEASE JOIN ON FACEBOOK