UN Official Lambasts Saudi Arabia Led Coalition for Breaching International Law in Yemen
Boutros Hussein, Noriko Watanabe and Lee Jay Walker
Modern Tokyo Times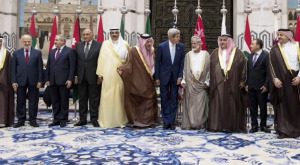 The crisis in Yemen is reaching new dangerous heights based on the deeds of the Saudi Arabia led coalition. Indeed, a senior United Nations (UN) official, involved in the Yemen crisis, made it clear that the Saudi Arabia led coalition was in breach of international humanitarian law. This reality also highlights the utter hypocrisy of America, France, and the United Kingdom, because these three NATO powers are supporting Saudi Arabia, to varying degrees, in their indiscriminate bombing campaign of a sovereign nation.
Following on from other indiscriminate bombing attacks against a sovereign nation, the Saudi-led military coalition did 130 airstrikes in a 24-hour period in the last few days against the people of Yemen. The constant reign of terror by Saudi Arabia – and other allies against the people of this country – is further evidence that Riyadh believes it is outside the norms of international law.
Johannes Van Der Klaauw, UN humanitarian coordinator for the nation of Yemen, is dismayed by the constant indiscriminate military attacks against this country. He stressed: "The indiscriminate bombing of populated areas, with or without prior warning, is in contravention of international humanitarian law."
The UN coordinator for Yemen is extremely worried about the continuous airstrikes against Saada. If the leaders of America, France, and the United Kingdom, are worried about international law, then all leaders must understand their culpability for the ongoing onslaught based on supporting the feudal monarchy of Saudi Arabia.
Therefore, Van Der Klaauw condemned the systematic bombing of Saada where untold numbers of civilians have perished. The UN official stated that: "…scores of civilians were reportedly killed and thousands were forced to flee their homes after the coalition declared the entire governorate a military target."
Van Der Klaauw also stressed that 1,400 lives have been lost since the middle of March. On top of this, over 6,000 people have been injured by constant bombing attacks. The obvious knock on effect being greater poverty, people fleeing their homes in vast numbers, the infrastructure being destroyed, schools being bombed and a situation that is spiraling out of control.
Van Der Klaauw further stated "I strongly urge the coalition to stop targeting Sanaa international airport and to preserve this important lifeline – and all other airports and seaports – so that humanitarians can reach all those affected by the armed conflict in Yemen."
Modern Tokyo Time in an earlier article commented: "The Shia Houthis are at a loss to why America, France, and the United Kingdom, are selling their collective souls by supporting the Saudi Arabia led coalition against this religious community in Yemen."
It is imperative that the Saudi Arabia led coalition is forced to stop its wanton destruction of parts of Yemen. At the same time, all parties involved in the systematic bombing of a sovereign nation should be held accountable if they fail to seek a political solution to the current crisis in Yemen.
Ex-president Saleh voiced his anger towards the Saudi Arabia led coalition because he stressed for these nations to "Look for a solution to exit from your quagmire of killing and destroying the Yemeni people. Stop drinking Yemeni blood and let us solve our differences."
http://edition.cnn.com/2015/05/09/asia/saudi-airstrikes-yemen/index.html
Modern Tokyo News is part of the Modern Tokyo Times group that includes the geopolitical entity titled Global Security News

http://moderntokyotimes.com Modern Tokyo Times – International News and Japan News

http://sawandjay.com Modern Tokyo Times – Fashion
http://moderntokyonews.com Modern Tokyo News – Tokyo News and International News

http://global-security-news.com Global Security News – Geopolitics and Terrorism
PLEASE JOIN ON TWITTER
https://twitter.com/MTT_News Modern Tokyo Times
PLEASE JOIN ON FACEBOOK