Boko Haram Islamists Kill Muslims in Nigeria: Eid Shoppers Targeted
Paul Joseph Nzeribe, Noriko Watanabe and Lee Jay Walker
Modern Tokyo Times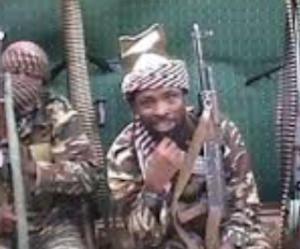 Boko Haram Takfiri Islamists in Nigeria targeted last-minute Muslim shoppers who were preparing for the festival of Eid. It is known that at least 49 people have perished and the final death toll is likely to rise. The latest Boko Haram terrorist attack occurred in Gombe when two bombs hit a busy market. Therefore, the ongoing Islamist terror in northeastern Nigeria is ongoing rather than abating under the new leader of this nation.
The BBC reports "The market was crowded with people doing last-minute shopping on the eve of the Eid festival marking the end of the Muslim Holy month of Ramadan."
Sadly for Nigeria, it is clear that Boko Haram is increasing its terror campaign once more since President Muhammudu Buhari was elected. Of course, the Islamist terrorist onslaught by Boko Haram never abated to the full. However, since Buhari took office a fresh wave of terror is underway in northeastern Nigeria.
Two days prior to the latest terrorist attack in Gombe the leader of Nigeria appointed new military personnel. On top of this, regional nations like Chad and Cameroon are increasing their support of Nigeria. Yet despite Boko Haram loosing territory on the ground it is abundantly clear that terrorist attacks continue to plague northeastern Nigeria. Indeed, now Boko Haram is also targeting parts of Chad and Cameroon and this reality highlights the severity of the crisis.
France 24 (with AFP) reports: "Gombe's market and bus station have in recent months already been targeted by bomb and suicide attacks."
The above reality also highlights the failure of security forces because often attacks take place in the same vicinity. Indeed, on some occasions prior warnings have been ignored by the armed forces of Nigeria. Therefore, for the people of northeastern Nigeria the nightmare is ongoing and clearly many feel betrayed by central forces.
In another article about a recent terrorist attack in Nigeria by Modern Tokyo Times the notion of arming regional Christian and Muslim militias was mentioned. Modern Tokyo Times stated: "Since 2009 it is reported that over 17,000 people have perished in Nigeria because of the actions of Boko Haram. At all times, the heavy death toll especially applies to innocent Christian and Muslim civilians. Indeed, even when hundreds of girls are kidnapped the government is ineffective despite the internal and international outcry. Therefore, if the newly elected Buhari can't make inroads against Boko Haram – and the same applies to the regional armed force – then the central state must focus on regional militias to fight back against Takfiri Islamists."

Given recent terrorist attacks by Boko Haram in Gombe prior to the latest heinous crime, then surely security forces must have been on the alert? However, slaughter once more hit the people of Gombe – just like it routinely hits other parts of northeastern Nigeria. Therefore, it is high time for new policies to become enacted because the people of this part of Nigeria appear to have been abandoned by central forces.
http://www.france24.com/en/20150716-twin-blasts-rock-market-northern-nigeria
http://www.bbc.com/news/world-africa-33556924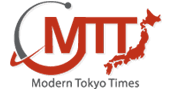 Modern Tokyo News is part of the Modern Tokyo Times group
http://moderntokyotimes.com Modern Tokyo Times – International News and Japan News

http://sawandjay.com Modern Tokyo Times – Fashion
https://moderntokyonews.com Modern Tokyo News – Tokyo News and International News

http://global-security-news.com Global Security News – Geopolitics and Terrorism
PLEASE JOIN ON TWITTER
https://twitter.com/MTT_News Modern Tokyo Times
PLEASE JOIN ON FACEBOOK