Extrajudicial killings and oppression continue in West Papua: Indonesia and Japan
Sawako Utsumi, Sawako Uchida, and Lee Jay Walker
Modern Tokyo Times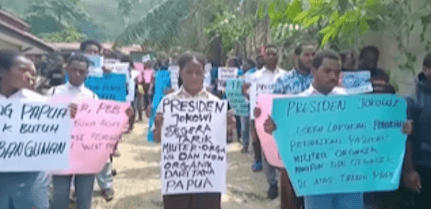 Oppression in West Papua by Indonesia continues unabated. It is happening decade after decade because regional nations negate any sense of justice. Australia and Japan concern themselves over Ukraine in Europe related to their pro-America policies. However, they abandon West Papuans to their fate of persecution, institutional racism, marginalization, replacement by non-Papuan ethnic groups, Islamization, Javanization, and having their natural resources plundered.
Human Rights Monitor says, "As in previous years, the ongoing armed conflict in West Papua caused persistent violence, particularly in the conflict areas. In 2022, Papuan human rights defenders kept reporting cases of torture, extra-judicial killings and enforced disappearances – many of such cases were directly related to armed conflict. The enduring practice of impunity among members of the police and military aggravated this pattern of violations. As in previous years, cases of extrajudicial killings and torture were rarely processed. Public awareness and media awareness appeared to influence holding perpetrators of the police and military accountable positively. However, perpetrators were usually charged through internal mechanisms of their institutions, which lacked transparency and independence."
By late December 2022, approximately 60,000 Papuans were internally displaced in Intan Jaya, Maybrat, Nduga, Pegunungan Bintang, and Yakuhimo. This concerns clashes between the occupying security forces of Indonesia and the West Papua National Liberation Army.
In the same month, Indonesian security forces ransacked a few Christian churches. This includes the St. Michael Kamat Church. Also, hundreds more occupying security forces from Indonesia were sent to intimidate Papuans in several areas – including Aifat Timur Tengah District and Fan Kahrio Village.
UN News reports, "Between April and November 2021, we have received allegations indicating several instances of extrajudicial killings, including of young children, enforced disappearance, torture and inhuman treatment and the forced displacement of at least 5,000 indigenous Papuans by security forces."
UN News continued (Special Rapporteurs investigation), "We are particularly disturbed by reports that humanitarian aid to displaced Papuans is being obstructed by the authorities…In several incidents, church workers have been prevented by security forces from visiting villages where IDPs are seeking shelter."
The main trading partners of Indonesia – China, America, Japan, India, Malaysia, Singapore, and others – care little about human rights concerning West Papua. Accordingly, media silence is desired internally in these countries to enable the endless oppression of the Papuans at the hands of Indonesia with the minimum of fuss.
Japan invests heavily in Indonesia. Hence, the deaths of millions related to the massacre of communists in the 1960s, East Timor (now independent and called Timor-Leste), and the ongoing oppression in West Papua means nothing to Japan.
The Guardian says, "Indonesia has controlled West Papua since invading in 1963 and formalizing its annexation through the controversial, UN approved, 'Act of Free Choice'. Security forces are accused of severe human rights violations during the occupation with an estimated 500,000 Papuans killed."
Last year, America and France announced major military contracts with Indonesia. America said, "The State Department has made a determination approving a possible Foreign Military Sale to the Government of Indonesia of F-15ID Aircraft and related equipment for an estimated cost of $13.9 billion."
Javanization, Islamization, and non-Papuans are altering the dynamics of West Papua to an extreme. Accordingly, for decades the international community enabled various political leaders of Indonesia to colonize the land of the Papuans.
America, Australia, France, Japan, the United Kingdom – and other major trading partners of Indonesia, including China, India, Malaysia, and Singapore – are merely concerned with economic trade, geopolitics (America and Australia), military sales, and exploiting natural resources.
The Ecologist says, "West Papua is home to the world's third-largest rainforest, and is rich in natural resources, including gold, copper natural gas, minerals, timber and palm oil."
Australia and Japan – similar to America, France, and the United Kingdom – are not only silent about the crimes committed by Indonesia against the indigenous of West Papua: they tacitly support Indonesia and knowingly turn a blind eye to events in West Papua.
Prime Minister Fumio Kishida of Japan and his human-rights angle are aimed at China and the Russian Federation. Hence, Japan will continue to ignore the occupation of West Papua by Indonesia – similar to other G7 nations who utilize human rights for geopolitical gains.
West Papua needs increased regional support from Fiji, New Caledonia, Papua New Guinea, Samoa, Solomon Islands, and others. While strengthening ties with New Zealand – and then collectively increasing pressure on Australia similar to events in East Timor (Timor-Leste).
Papuan civilization, culture, ethnicity, history, and religion are a million miles apart from the colonial occupiers of Indonesia. Accordingly, the rights of West Papua need to be addressed regionally and internationally – if not, another indigenous community will be crushed to the point of no return.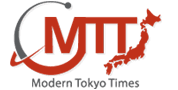 Modern Tokyo News is part of the Modern Tokyo Times group
http://moderntokyotimes.com Modern Tokyo Times – International News and Japan News
http://sawakoart.com – Sawako Utsumi and her website – Modern Tokyo Times artist
https://moderntokyonews.com Modern Tokyo News – Tokyo News and International News
PLEASE JOIN ON TWITTER
https://twitter.com/MTT_News Modern Tokyo Times
PLEASE JOIN ON FACEBOOK
http://facebook.com/moderntokyotimes
.