Increasing serious Covid-19 cases in Osaka and Tokyo
Kanako Mita and Lee Jay Walker
Modern Tokyo Times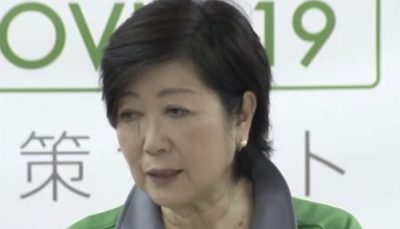 The number of serious coronavirus (Covid-19) cases in Osaka and Tokyo are on the rise once more. Hence, the local governments of Osaka and Tokyo need to step up the protection of the most vulnerable.
In truth, the laxity of allowing the sex entertainment districts – and various aspects of nightlife to continue – enabled the coronavirus to spread once more. At the same time, over-confidence set in when new infections plummeted throughout most of May and the first two weeks of June.
However, since then, the virus is spreading to other areas of society once more. Thus commuters, workers, family members, and other angles are spreading the virus to all age groups again. Therefore, more vulnerable people are suffering severe reactions to the coronavirus and deaths are starting to increase again.
In Tokyo, 31 patients are now listed critical and this is the highest since late May. Meanwhile, in Osaka, the number of patients deemed critical is 70. Hence, local governments need to tighten up areas of weakness and people need to remain vigilant.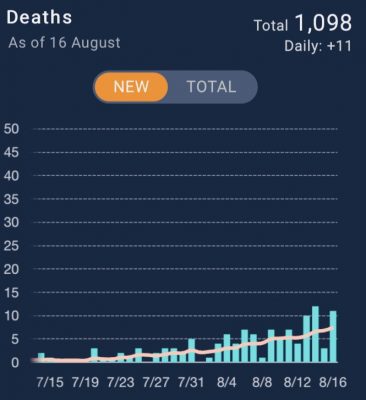 Yuriko Koike, the Tokyo Governor, uttered, "We will step up measures to prevent senior citizens from getting infected as they are more likely to develop serious symptoms."
However, Koike couldn't even close down the sex entertainment districts of Kabukicho in Shinjuku (Tokyo Metropolitan Government is based in Shinjuku) and Ikebukuro. Thus these districts and other aspects of nightlife – including drinking clubs – enabled the coronavirus to spread to wider society.
Overall, approximately 1,100 people have died in Japan from coronavirus. However, unlike China and Taiwan, the crisis is ongoing in Japan to a higher degree. Therefore, the psychological angle is taking a toll during the height of summer.
https://stopcovid19.metro.tokyo.lg.jp/en/ – Tokyo Metropolitan Government website for updates about the coronavirus crisis in Tokyo.
https://toyokeizai.net/sp/visual/tko/covid19/en.html – Japan and Tokyo Covid-19 news with more analysis
https://covid19japan.com/ – Japan regional coronavirus statistics
https://www.worldometers.info/coronavirus/ World coronavirus statistics