Islamist Who Lobbied Congress Lauds Brotherhood Luminary
by John Rossomando
Investigative Project on Terrorism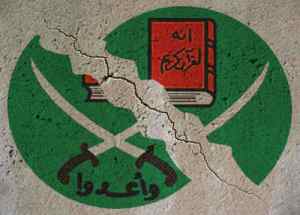 One of the Muslim Brotherhood supporters who recently tried to lobby Congress to cut off aid to Egypt's military regime is lauding an Islamist ideological architect who inspired Osama bin Laden's thinking.
Ayat Orabi joined the Egyptian Americans for Freedom and Justice (EAFJ) Capitol Hill lobbying mission earlier this month. In a Facebook post Tuesday, she calls Sayyid Qutb a martyr and "the most knowledgeable master of intellectual output in the history of modern Islamic movements."
It's consistent with Orabi's previous radical statements. She claimed last September that Egypt's Coptic Christian minority had declared "war on Islam," a message that often incites violence.
Qutb taught that the Muslim world had degenerated into a state of apostasy that he called jahiliyyah, and that insufficiently Islamic regimes should be violently replaced. His manifesto Milestones advocates using jihad of the sword to clear the way for Islamic preaching. He also denounced Muslims who taught that jihad could only be used defensively as "defeatists" in his commentary, In the Shade of the Quran.
"As for those who are in a land hostile to Islam, neither their lives nor their properties are protected unless they have concluded a peace treaty with the land of Islam," Qutb wrote.
Qutb is often praised by other EAFJ leaders. President Hani Elkadi, for example, posted an Internet meme emblazoned with Qutb's picture on his Facebook page in 2015.
"There has to be a sacrifice, There has to be a calamity, We must be tested, Because cheap victory does not last … and no one is capable 'to carry it' except the mighty—Giant of Islamic thought, the martyr: Sayyid Qutb," the post said.
EAFJ spokesman Mahmoud El Sharkawy cited Qutb later in 2015, invoking In the Shade of the Qur'an. It reads: "The banner of Allah is still there awaiting the arms that will raise it and the nation which under this banner will advance towards righteousness, guidance and success. #Sayyid Qutb #In the Shade of the Quran."
Other American Islamists laud Qutb or see him as a role model.
"Curious u feel qutb extreme how exactly / do u mean it was his ideas=extreme?" former Department of Homeland Security Advisory Council member Mohamed Elibiary asked on Twitter in 2013.
Ahmed Rehab, executive director for the Council on American-Islamic Relations (CAIR) in Chicago listed Qutb next to Malcolm X as his two favorite modern personalities on his personal website. "(martyred for what they stood for, same year!)" Rehab wrote.
Milestones is included in a recommended reading list by the Islamic Circle of North America's Southern California chapter.
It's clear that Qutb's influence continues in so-called "mainstream" American Muslim groups, not just among violent jihadis.
The Investigative Project on Terrorism kindly allows Modern Tokyo Times to publish their articles. This important think tank provides essential information in the area of terrorism.
https://twitter.com/TheIPT Investigative Project on Terrorism twitter account
http://www.investigativeproject.org/ – Investigative Project on Terrorism
https://www.investigativeproject.org/6128/islamist-who-lobbied-congress-lauds-brotherhood