Japanese Financial Institutions are boosting Frankfurt over London: Daiwa, Nomura, and SMFG
Sawako Utsumi and Lee Jay Walker
Modern Tokyo Times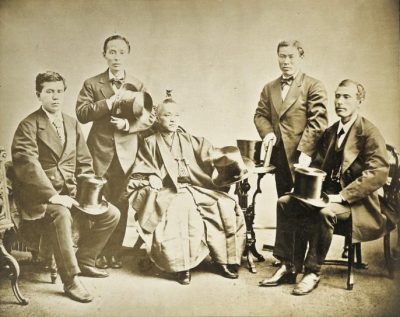 The political situation in the United Kingdom (UK) remains unclear with regards to Brexit and if a soft landing or hard landing will emerge. Hence, not surprisingly, London will face increasing numbers of financial institutions relocating subsidiaries to several areas inside the European Union (EU). Leading Japanese financial institutions, therefore, have decided to create subsidiaries in Frankfurt, Germany, in order that this city will be its new EU hub. This reality is based on internal political uncertainty in the UK and on the need for Japanese financial institutions to be firmly located within the EU.
Of course, for individuals who support the UK leaving the EU, then they will believe that new opportunities will arise for the financial powerhouse of London. Yet, the omens don't look good in certain areas. Given this reality, three leading Japanese financial companies have decided to focus on a new hub in Frankfurt.
In the last two weeks Daiwa, Nomura, and Sumitomo Mitsui Financial Group (SMFG) have clearly decided that Frankfurt, and not London, will become the European center for offering banking services. This reality – and genuine concern over the impact of Brexit – will increasingly create other financial reverberations in other nations that desire continuity.
Deutsche Welle reports, "SMFG is one of many Japanese institutions preferring to locate within the EU. Nomura, one of Japan's leading investment banks, and security firm Daiwa Securities have already opted to relocate from London to Frankfurt."
SMFG is concerned that it "could face future restrictions in certain services it provides" after Brexit is fully implemented – and in the intermediate period of either a soft landing or hard landing that is leading to dismay based on political uncertainty in the UK. Therefore, it is hoped that a new SMFG subsidiary in Frankfurt will "continue offering banking services to clients with no disruption once the UK leaves the EU."
The Daily Telegraph reports, "Most international banks have based their European operations in London, turning the City into a powerhouse for global finance. Many firms are planning to shift jobs to the continent to protect their access to the EU's huge single market."
HSBC is reported to be planning to switch approximately one thousand jobs to Paris from the capital of the UK. Deutsche Bank, likewise, is talking about relocating 4,000 jobs out of the UK and other financial institutions, including Barclays, seek to expand in Dublin. Similarly, other leading financial institutions, for example, Goldman Sachs and Morgan Stanley, will relocate certain financial operations and workers to the EU from London.
Other leading Japanese financial institutions, including Mitsubishi UFJ and Mizuho, had already opted to expand subsidiaries to Amsterdam. At the moment, it is unsure what the future Japanese financial momentum will be. However, in the short term, it appears that more leading jobs will be relocated out of London based on the reality of Brexit – and the ongoing political uncertainty of events in the UK.
Given the current climate then Daiwa, Nomura, and SMFG seem to be following on from earlier decisions made by Mitsubishi UFJ and Mizuho.
http://www.telegraph.co.uk/business/2017/07/03/japanese-banking-giant-sumitomo-mitsui-opens-frankfurt-office/
https://www.bloomberg.com/news/articles/2017-03-21/goldman-morgan-stanley-signal-london-job-moves-as-brexit-looms
http://www.dw.com/en/japanese-bank-sumitomo-mitsui-confirms-frankfurt-as-european-base-after-brexit/a-39523958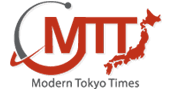 Modern Tokyo News is part of the Modern Tokyo Times group
http://moderntokyotimes.com Modern Tokyo Times – International News and Japan News
http://sawandjay.com Modern Tokyo Times – Fashion
https://moderntokyonews.com Modern Tokyo News – Tokyo News and International News
http://global-security-news.com Global Security News – Geopolitics and Terrorism
PLEASE JOIN ON TWITTER
https://twitter.com/MTT_News Modern Tokyo Times
PLEASE JOIN ON FACEBOOK