Visegrad must Unite against Merkel's Ambition to Dilute Europe: Czech Republic, Hungary, Poland, and Slovakia
Sawako Uchida and Lee Jay Walker
Modern Tokyo Times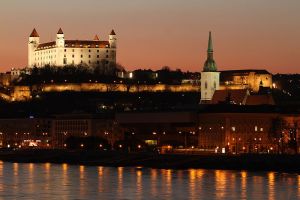 The Visegrad Group (V4) consisting of the Czech Republic, Hungary, Poland, and Slovakia, must stand firm against the dilution of Europe based on Chancellor Merkel's mass immigration policies. Indeed, Germany under Merkel is intent on trying to bully nations into accepting her failed mass immigration policies. Ironically, the same leader, until France stepped in, was equally focused on punishing Greece to the extent of submission but political elites in Paris stood firm. Therefore, the V4 must not bend to the political shenanigans of the leader of Germany. After all, issues related to sovereignty within the collective of the European Union (EU) must not be crushed – otherwise, other nations may follow the example of the United Kingdom.
It is also essential for the V4 to enhance this block by reaching out to Austria, Bulgaria, Croatia, Romania, Slovenia, and other nations within the geopolitical space of this important grouping. In other words, the best way to preserve the European Union and identity of this continent is to hold firm against the whims of leaders like Merkel. If not, the consequences will be extremely severe because currently nations like Belgium, France, and Germany, have major internal issues. This notably applies to crime, growing divisions in society, the growth of Sunni Islamism, terrorism, mass immigration (often neglecting the most vulnerable, for example the Alawites, Middle East Christians, refugees from the Democratic Republic of Congo and South Sudan, and minority groups like the Yazidis), and other important areas.
Merkel will hold an informal meeting with V4 nations in Bratislava next month, therefore, it is incumbent on the leaders of these nations to build a united response to the diktats of the leader of Germany. In other words, like Viktor Orban of Hungary says, "The EU has lost its adaptability, and we have no right answer to migration and terrorism."
The huge gap between Merkel – who considers the rights of non-Germans to be above Germans who are alarmed by the course she is taking – is in stark contrast to Central European nations. Bohuslav Sobotka, the Prime Minister of the Czech Republic, said unequivocally that the nation state "cannot endorse a system that calls for mandatory quotas to distribute refugees."
Astonishingly, even when terrorism and other negative realities hit Germany, it is clear that Merkel still sticks to her dilution of Europe. Of course, in her world, the diktats of quotas that violate sovereignty and mass immigration appears not to concern the leader of Germany. In other words, she still refuses to acknowledge aspects of why the United Kingdom decided to leave the EU. Similarly, if economic, political, and immigration quotas, appear to be diktats to V4 nations – and other countries like Austria who is moving away from Merkel's policies – then other nations will seek to leave the EU.
Modern Tokyo Times in another article said, "Recent Sunni Islamist terrorist attacks in Brussels, Munich, Nice, and Paris, along with many mass sexual attacks against indigenous women during festivals, highlight that something is seriously wrong. These convulsions ultimately led to the United Kingdom pulling out of the European Union because decades after decades of endless immigration is alienating many. Equally important, European Union diktats and loss of sovereignty divided British nationals because it seemed that the social experiment no longer considered the indigenous communities. Of course, other factors were also important but if Visegrad policy statements and considerations had been taken internally inside the United Kingdom – and Merkel could be contained – then more than likely the British would have remained. Therefore, the V4 is needed more than ever and this applies to expanding to other regional nations, with Austria being the first priority."
Witold Wszczykowski, the Foreign Minister of Poland, said, "I believe that taking in refugees and migrants should be determined by security, job market and social policy of a specific country."
The V4 issued a statement in relation to current internal convulsions that are hitting Europe. Strikingly, the statement by the V4 is reminiscent of why the EU came into creation in the first place. This important group said, ""Instead of endless theoretical debates on "more Europe" or "less Europe" we need to focus on "better Europe". The Union should focus on practical restart of convergence. We should, therefore, make sure the Union uses the key instruments to this end: cohesion, boosting investment, supporting innovation, completing the digital and energy single market, promoting free trade and free movement, and strengthening a resilient labor market bringing sustainable jobs."
It is time to contain Merkel inside the EU – and the same applies to her internal policies in Germany that are altering the dynamics of the nation state – because too many major uncertainties are being ushered in based on her whimsical and dictatorial policies. Notably, when terrorist attacks hit Germany then Merkel took a very low profile based on enjoying her holiday.
Overall, it is hoped that the V4 will remain strong and enhance this group by reaching out to other regional nations. If not, then the EU will be endangered by certain elites like Merkel who believe that they are above ordinary citizens.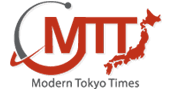 Modern Tokyo News is part of the Modern Tokyo Times group
DONATIONS to SUPPORT MODERN TOKYO TIMES – please pay PayPal and DONATE to sawakoart@gmail.com
http://moderntokyotimes.com Modern Tokyo Times – International News and Japan News
http://sawandjay.com Modern Tokyo Times – Fashion
https://moderntokyonews.com Modern Tokyo News – Tokyo News and International News
http://global-security-news.com Global Security News – Geopolitics and Terrorism
PLEASE JOIN ON TWITTER
https://twitter.com/MTT_News Modern Tokyo Times
PLEASE JOIN ON FACEBOOK