Japan Emperor in Indonesia: West Papua and Oppression
Noriko Watanabe and Lee Jay Walker
Modern Tokyo Times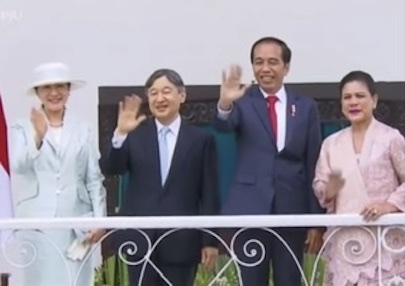 Emperor Naruhito and Empress Masako of Japan are on a 7-day state visit to Indonesia. The purpose of the visit is to strengthen ties between Indonesia and Japan. However, how about the endless Islamization and Javanization of West Papua at the hands of Indonesia?
It seems that America, Australia, and Japan at the political level are fine with raising human rights concerning China: however, Indonesia is not only allowed to persecute the indigenous Papuans and exploit their resources, but the nation of Indonesia is also allowed to colonize West Papua with the blessing of America, Australia, and Japan.
Naturally, the geopolitical policies of Japan and ignoring human rights in West Papua is outside the remit of the Emperor and Empress. However, this doesn't excuse the sanctioned anti-West Papuan policies of political elites in Japan.
Equally, the administration of Prime Minister Fumio Kishida of Japan and the Japanese Foreign Ministry know the oppressive policies of Indonesia against West Papua. Similar to the mass slaughter and oppression of East Timor by Indonesia until this land was allowed to break free after international pressure.
Accordingly, the gentleness of the Emperor and Empress are being manipulated by political elites in Japan – who somehow care about Ukraine but not West Papua.
UN News reports, "Between April and November 2021, we have received allegations indicating several instances of extrajudicial killings, including of young children, enforced disappearance, torture and inhuman treatment and the forced displacement of at least 5,000 indigenous Papuans by security forces."
UN News continued (Special Rapporteurs investigation), "We are particularly disturbed by reports that humanitarian aid to displaced Papuans is being obstructed by the authorities…In several incidents, church workers have been prevented by security forces from visiting villages where IDPs are seeking shelter."
Japan continues to invest heavily in Indonesia. Accordingly, the deaths of millions related to the massacre of communists in the 1960s, East Timor (now independent and called Timor-Leste), and the ongoing oppression in West Papua means little to Japan.
Papuan civilization, culture, ethnicity, history, and religion have no common themes with the colonial occupiers of Indonesia. Hence, the rights of West Papua need to be addressed regionally and internationally – if not, another indigenous community will be crushed to the point of no return.
The Guardian reports, "Indonesia has controlled West Papua since invading in 1963 and formalizing its annexation through the controversial, UN approved, 'Act of Free Choice'. Security forces are accused of severe human rights violations during the occupation with an estimated 500,000 Papuans killed."
West Papua is blessed with mineral wealth. However, Indonesia is exploiting the resources of West Papua – along with other nations which allow their business companies to plunder the natural resources of West Papua.
Indonesia is also altering the ethnic and religious angle of West Papua – similar to other colonial nations in history. Hence, Javanization and Islamization are the twin aims of Indonesia.
The Emperor said (before his trip to Indonesia), "I hope the visit will help invigorate exchanges between young people [in both Japan and Indonesia] and that exchanges and friendly relations between the two countries will deepen even further."
The Emperor continued, "Islam is the county's main religion, but people follow various other religions, too, imbuing the country with rich diversity."
However, for the indigenous West Papuans, this diversity doesn't exist. Instead, it is massacres, persecution, Javanization, the plunder of natural resources, Islamization – and endless colonialism at the hands of Indonesia.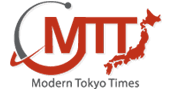 Modern Tokyo News is part of the Modern Tokyo Times group
http://moderntokyotimes.com Modern Tokyo Times – International News and Japan News
http://sawakoart.com – Sawako Utsumi and her website – Modern Tokyo Times artist
https://moderntokyonews.com Modern Tokyo News – Tokyo News and International News
PLEASE JOIN ON TWITTER
https://twitter.com/MTT_News Modern Tokyo Times
PLEASE JOIN ON FACEBOOK