Karoshi and Dying from Overwork in Japan: Yesterday, Today, and Tomorrow
Olivier LeCourt, Sawako Uchida, and Lee Jay Walker
Modern Tokyo Times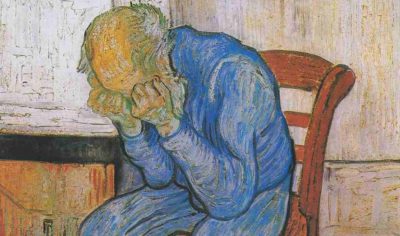 The blight of Karoshi (death from overwork) and other related issues for people who don't commit suicide, but who suffer from mental breakdowns and numerous other related issues to health, is never ending in Japan. Recently, a case that is hitting the headline applies to the death of Matsuri Takahashi, a young lady of 24 who committed suicide because of the corporate culture at Dentsu. This young lady could no longer take more than 100 hours of overtime per month. Therefore, she jumped to her death on Christmas Day in 2015.
Of course, the international media will rightly focus on corporate Japan. Yet, the exploitation of workers also exists in European companies, for example, that are based in this nation. It matters not if the sector is financial or the beauty sector. Indeed, without naming names, one French-based company is openly abusing the hard work of workers while not paying overtime pay. Similarly, a major American company related to the pharmaceutical sector tolerated corporate bullying – in the first case, the management was led by a French national – in the second case, by a Japanese national. Either way, the problem of karoshi, mental breakdowns, and the ill health of workers, is a problem throughout Japan irrespective if domestically owned or foreign owned companies.
A few months before Matsuri Takahashi committed suicide she expressed her feeling of hopelessness on social media. She wrote on twitter, "I'm emotionless and only wish to sleep."
Another high-profile case that hit the headlines many years ago was the tragic suicide of Yuji Uendan in 1999. Of course, since then vast numbers have committed suicide and endless numbers have suffered from mental exhaustion to many types of health-related issues.
Yuji Uendan tragically committed suicide after bouts of depression related to overwork and poor environmental conditions related to working for Nikon Corp. Despite only being 23 years old he couldn't take anymore and saw no way out. Therefore, depression, extreme tiredness, and poor working conditions tilted him over the edge – just like Matsuri Takahashi in 2015.
Misako Hida in her article called The Land of Karoshi comments, "Uendan worked 11-hour rotating day and night shifts with overtime and extra business trips that brought his work hours to as long as 250 hours a month at times. In his final stretch of work at the factory, he had worked 15 straight days without a day off. He was suffering from stomachaches, insomnia, and numbness of extremities. His weight had dropped 13 kilograms."
Yuji Uendan wrote on a board on the day of his death "The time I spent has been wasted." Many years later and Matsuri Takahashi would write, "I'm emotionless and only wish to sleep."
The tragedy of Karoshi equates to yesterday, today, and tomorrow. After all, with many loopholes and overtime not even being logged by many companies, then the deaths and mental breakdowns will continue for the foreseeable future.
http://ilsforjournalists.itcilo.org/en/home/press-room/the-land-of-karoshi
http://www.nytimes.com/aponline/2016/10/21/world/asia/ap-as-japan-overwork-deaths.html
Modern Tokyo News is part of the Modern Tokyo Times group
http://moderntokyotimes.com Modern Tokyo Times – International News and Japan News

http://sawandjay.com Modern Tokyo Times – Fashion
https://moderntokyonews.com Modern Tokyo News – Tokyo News and International News

http://global-security-news.com Global Security News – Geopolitics and Terrorism
PLEASE JOIN ON TWITTER
https://twitter.com/MTT_News Modern Tokyo Times
PLEASE JOIN ON FACEBOOK