Nigeria and Rape in Camps: Takfiri Barbarity to Alleged Rape by Nigerian Officials

Paul Joseph Nzeribe, Noriko Watanabe, and Lee Jay Walker
Modern Tokyo Times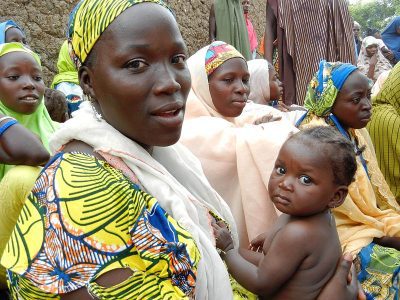 Ethnic divisions, religious tensions, enormous corruption, energy theft, the barbarity of the Sunni Takfiri terrorist group Boko Haram, the killing of the Shia, murder of Christians, all beset the nation of Nigeria. Yet, the state of affairs never astonishes in this nation. Therefore, news that women are now being raped and abused in camps protected and monitored by Nigerian institutions is a terrible indictment on the central state.
The blood-soaked history of Nigeria that was solidified on the bones of over one million Biafran civilians based on the connivance of the United Kingdom, is once more teetering because of multiple factors. Endless corruption, indifference to Christians being butchered by various Sunni Muslim forces in several parts of northern Nigeria, increasing bloodshed by state institutions against the Shia – and other important factors – mean that the system is fragile.
Indeed, internal corruption means that certain individuals have got rich by selling military arms to Boko Haram, despite the same Takfiri forces killing Nigerian people and the armed forces. Therefore, the alleged rape of women in camps that are protected by Nigerian institutions really sums up the endemic sickness that blights this nation.
According to reports by Human Rights Watch (HRW) and reported in the mass media, at least 37 women report sexual abuse including being drugged and raped. This is most likely the tip of the iceberg given the utter desperation that females feel in these camps of betrayal.
Reuters, quoting from information given to HRW, says, "Four people told HRW they had been drugged and raped. Thirty-seven said they had been coerced into sex through false promises of marriage and material and financial assistance."
Reports claim that police officers and other state officials are raping these vulnerable and abandoned ladies. Coercion, be it food assistance for females facing severe shortages – to the threats of being killed – are being used in order for Nigerian officials to rape fellow Nigerian citizens.
AP says, "For months, aid workers have been reporting such abuse only to have the Emergency Management Agency, which manages the camps, deny it."
It is known that the Sunni Takfiri Boko Haram rape girls from the ages of 8 years of age and upwards – just like fellow Sunni Takfiri belonging to ISIS (Islamic State – IS) who rape Alawites, Christians, Yazidis, and others – but it seems that Nigerian females are not even protected by state officials. This doesn't only apply to the latest scandal. After all, in 2012 young females in the Benue State capital were raped after floods devastated certain regions. Therefore, the latest scandal of officials abusing young ladies is a sad reality of the ills that blight this forced nation state.
https://www.yahoo.com/news/hrw-boko-haram-refugees-raped-officials-security-force-155333519.html
Modern Tokyo News is part of the Modern Tokyo Times group
http://moderntokyotimes.com Modern Tokyo Times – International News and Japan News

http://sawandjay.com Modern Tokyo Times – Fashion
https://moderntokyonews.com Modern Tokyo News – Tokyo News and International News

http://global-security-news.com Global Security News – Geopolitics and Terrorism
PLEASE JOIN ON TWITTER
https://twitter.com/MTT_News Modern Tokyo Times
PLEASE JOIN ON FACEBOOK
https://www.facebook.com/moderntokyotimes
The Photo image is not related to the women being raped in camps in Nigeria.