Japan alludes to debt transparency: Endless money for others (internal poverty)
Kanako Mita, Sawako Utsumi, and Lee Jay Walker
Modern Tokyo Times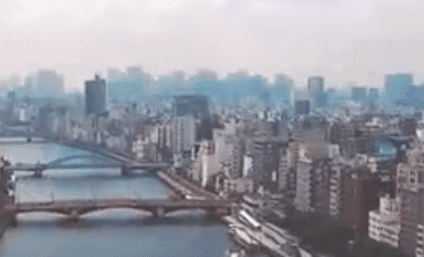 Japan is the most indebted nation in the developed world, where the country prints money for fun. Nothing changes decade after decade under the usual Liberal Democratic Party "family elite merry-go-round."
The country is blighted by a declining birthrate, the people are poorer (in general) compared with 20 years ago concerning static wages – and many elderly are forced to work after the pension age because of financial difficulties.
In 2020, the hourly minimum wage in US dollar terms was (World Population Review) 14.54 (Australia), 11.46 (France), 11.37 (United Kingdom), 11.21 (Netherlands), 10.68 (Germany), 10.33 (Canada), 8.99 (South Korea), 8.17 (Israel), and 7.52 (Japan).
Japan's average wages now rank 24th out of the 35 leading nations according to the OECD (2021) report. Indeed, Japan is now 20% below the OECD average wage.
Despite this, the Japanese government continues to support all and sundry – from Ghana to Ukraine. Provisions for people struggling in Japan are minimal compared with the welfare states of Scandinavia and other developed nations (not including the dog-eat-dog society of America).
Accordingly, when an important international meeting happens, the political family elites willingly provide economic assistance to other nations. This abuse of Japanese taxes (individual people and Japanese corporate company tax) is never addressed – after all, the political elites don't understand how ordinary people are struggling.
Japan isn't alone. It is systematic inside the G7 and the European Union. For example, in America, despite 100,000 overdose deaths a year and 600,000 homeless: Joe Biden funds Ukraine to the tune of tens of billions in military arms and other types of economic support. Also, the "environment ticket" is another gravy train where international political elites abuse the taxes of ordinary workers from Japan to Germany – from Canada to France.
Prime Minister Fumio Kishida (recently) announced $500 million to Africa over three years – on top of supporting Ukraine. The Finance Minister, Shunichi Suzuki, also announced that Japan will fund $25 million to address climate change in the Asia Pacific.
Kishida – earlier this year – said, "We have decided to provide additional financial support of $5.5 billion" to Ukraine.
However, corrupt political elites in Africa (who make political corruption in nations like the United Kingdom under the Conservative Party seem mild) – or nations funding the army (Pakistan is a nuclear power and spends vast sums on its military) – aren't addressed. Instead, economic assistance is provided by Japan – which adds to the mountain of internal debt.
While the Asian Development Bank provides $100 billion to fight climate-related issues in the Asia Pacific (earthquakes, typhoons, and tsunamis are not new – unlike the population explosion from Indonesia to Bangladesh): Indonesia will continue to colonize West Papua and other regional problems that are never addressed. Therefore, like funding corrupt politicians in Africa – and turning a blind eye to West Papua, the Chittagong Hill Tracts (indigenous Buddhists cleansed by endless Bengali migration and Islamization processes), and other regional problems: countless corrupt and exploitative nations will gain and nothing will change apart from taxes being abused from Japan to America – from Canada to the United Kingdom.
Suzuki said (ironically), "It is essential to improve debt data transparency and accuracy to prevent future debt crises."
Kyodo News reports, "He welcomed the recent launch of a coordinated debt restructuring program for the bilateral creditors of crisis-hit Sri Lanka, with Japan, India and France announcing the start of the process in April. China is also a major creditor."
Suzuki should implement this policy in Japan. After all, Japan is blighted by the highest ratio of debt in the world.
Reuters reports, "Japan's debt servicing costs would exceed 30 trillion yen ($261 billion) for the first time ever in fiscal 2025 if interest rates rise by 1% more than expected, a draft of the Ministry of Finance's (MOF) estimates…"
From December to December (2021-2022), the average person in Japan was 4% worse off because of the cost of living crisis. However, the politicians never see hard-working people in Japan who are struggling.
Instead, they take their taxes and support global initiatives – while Japan becomes poorer.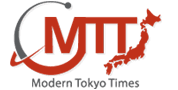 Modern Tokyo News is part of the Modern Tokyo Times group
http://moderntokyotimes.com Modern Tokyo Times – International News and Japan News
http://sawakoart.com – Sawako Utsumi's website and Modern Tokyo Times artist
https://moderntokyonews.com Modern Tokyo News – Tokyo News and International News
PLEASE JOIN ON TWITTER
https://twitter.com/MTT_News Modern Tokyo Times
PLEASE JOIN ON FACEBOOK