Sharjah Helps Rebuild One of Africa's Iconic Libraries in Guinea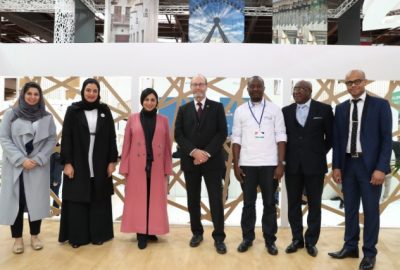 Sharjah makes a unique contribution to rebuild one of Conakry's most beloved libraries which was destroyed by fire in 2012
Sharjah has announced the completion of the restoration and renovation of one of Conakry's, Guinea, most beloved libraries, which was destroyed by a horrific fire accident in 2012, with more than 10,000 of the nation's richest literatures and publications damaged by the fire.
The Djibril Tamsir Niane Library was renovated through generous support by His Highness Sheikh Dr. Sultan Bin Muhammad Al Qasimi, Member of the Supreme Council of the UAE, Ruler of Sharjah.
The announcement of the completion came during Sharjah's grand participation as the Special Guest City for this year's Paris Book Fair (Salon du Livre), which concluded with a large set of the most remarkable achievements in breaking down cultural barriers, promoting Sharjah's leading passion for literature and representing UAE and the Arab region's cultures, heritage and traditions to hundreds and thousands of international visitors at the fair.
Present at the announcement were leading representatives from Sharjah's publishing industry including Bodour Al Qasimi, Founder and President of the Emirates Publishers Association (EPA); Amani Al Ali, Sharjah World Book Capital Committee Representative; and Marwa Al Agroubi, President of the UAE Board on Books for Young People.  They were joined by Ian Denison, Chief of UNESCO Publishing and Branding, and from Conakry by Sansy Kaba Diakite, General Commissioner; Cheick Keita, Ambassador of Conakry 2017; and Mamaou Dian Diallo, Partner of the event
Among the affected were the works and books of Professor Djibril Tamsir Niane, a world-leading author and one of Africa's most admired scholars. Sharjah has specifically avowed its involvement in the full return of his work, including the digitalization of all his literatures as well as most of the literatures that once stood on the shelves of the destroyed library.
Its partial destruction was a significant blow to the research and cultural environment of the country, whose president, Alpha Condé has himself played a leading role in raising public awareness for the reconstruction of the center.
A new hope grows again from the soils of Guinea, a nation known for leading Africa's literature, culture and heritage, and the current title holder of UNESCO's World Book Capital 2017.
Sharjah's involvement contributed to the renovation of the library, as well as the restoration of as many of its publications, documents and archives as possible. It will also look into ways at developing a new inventory system to ensure the safety and security of the library's books, as well as explore different options for the digitalization network that will streamline all of the library's services and books to visitors.
Commenting on the support, Bodour Al Qasimi, Founder and President of the Emirates Publishers Association (EPA), said: "Rebuilding a library is like restoring life to a generation. Unforgettable memories and stories will always rise from the ashes of burnt books, and for Conakry, Guinea, we're honored to have Sharjah contribute to bringing its memories and literatures back to life. It is moments like these where we celebrate the global role which literature has been playing for many centuries, uniting nations and cultures together to face and address tragedies such as what happened in Conakry."
Bodour Al Qasimi continued: "We believe that the opportunity of supporting the rebuilding of the library and the restoration of literature works, book by book, will help us spread a message to the youngest and oldest readers in Guinea and the world. Investing in literature is a necessity and responsibility bestowed on all of us, and Sharjah firmly believes that books and libraries effectively bring the world cultures together."
Ian Denison, Chief of the UNESCO Publication Unit: "The generous donation of Sharjah to reconstruct this emblematic library for Conakry is a symbol of the intercultural dialogue that is promoted by UNESCO. It is a very strong gesture of solidarity between peoples, an important step towards building a network of World Book Capitals which will foster exchanges between cities."
Sansy Kaba DiakiteI, the General Commissioner, said: "I extend my deepest gratitude to the Emirate of Sharjah and for its beautiful donation to the Professor Djibril Tamsir Niane, and for its wonderful support in rebuilding one of Conarky's vital libraries in Africa, in the context of Conarky World Book Capital 2017."
On this occasion, the President of the International Publishers Association, Michiel Kolman, said: "Not only is it excellent to see the rebuilding of such an iconic library, it is also a beautiful example of the current world book capital connecting with a future world book capital. As IPA president that is extra rewarding as these are the sort of initiatives we hoped would bloom when the world book capital concept was first introduced by former IPA President Pere Vincent."
Sharjah will be also supporting UNESCO in the donation of 2000 titles from 14 collections of "Histoire Générale de l'Afrique" to 13 universities and institutions in Guinea.
Among these institutions include University Gamal Abdel Nasser of Conakry, University Général Lansana Conte of Sonfonia, University of Kankan, University of Kindia, University of Nzérékoré, University Kofi Annan of Guinée, University of Nongo, University libre of Guinée, University Cheick Modibo Diarra, University Matma Gandhi of Conakry, Institute Supérieur of Dalaba, Institute Supérieur of Faranah and Institute   Supérieur of Boké.
Last year, UNESCO announced Sharjah as the World Book Capital in 2019, for its leading and historic role in the national and global literature sector, as well as its contributions, initiatives and achievements in the fields of books, knowledge, culture and publishing.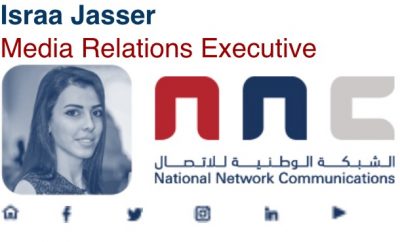 https://en.unesco.org/news/sharjah-named-world-book-capital-2019 – Sharjah named World Book Capital 2019
Photo image: Sheikha Bodour Al Qasimi, Ian Denison, and other participants during the meeting announcing the restoration and renovation of the library – image supplied by Israa Jasser – Media Relations Executive – National Network Communications