A State within a State in Germany: Sunni Islamization and one-way Civilization War
Murad Makhmudov and Lee Jay Walker
Modern Tokyo Times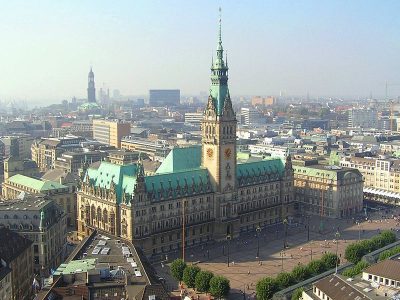 Past German leaders and the current leader Chancellor Angela Merkel have been overly soft on the spread of Sunni Islamization and tolerating a "state within a state." This equation can also be squared at the role of Turkey within the body politic of Germany given the authoritarian and Islamist approach of President Erdogan. In other words, the one-way civilizational war being waged by Gulf feudal nations that seek to spread Sunni Islamization within Germany – and wider Europe – must cease to exist. After all, in Saudi Arabia, not one single Christian church is tolerated and indigenous Christianity in modern-day Turkey is just "a flake of dust" from its past glorious history.
Of course, the one-way civilizational war isn't just aimed at erasing Christianity and other faiths like the Yazidis in the Middle East; it is equally aimed at destroying indigenous Islam and various sects within this faith. For example, the Alawites face daily attacks by Sunni Islamist Takfiris and other Sunni sectarian groups in Syria – and similarly, the Shia face persecution in several nations and this also applies to institutional discrimination. On top of this, while Islam remains stable in India, the Hindu faith is collapsing in Bangladesh and Pakistan. Therefore, it is high time for the one-way civilizational war to be countered once and for all because a fifth column is growing inside many nations – and this equally applies to mainly non-Muslim nations like France to mainly Muslim nations including Indonesia and Syria.
According to internal leaked information in 2016 emanating from the BND (Foreign Intelligence Agency of Germany) and internal security networks in Germany, it is clear that Kuwait, Qatar, and Saudi Arabia are involved in spreading Salafi Takfiri Islam. Indeed, the report – declined to be confirmed officially by the BND – stresses that the foreign policy of Saudi Arabia is aimed at proselytizing. This is equally alarming for non-Muslims and Muslims alike because according to Saudi Arabia other branches of Islam are deemed apostates – and if the faith grows then a "state within a state" will similarly grow that will sow the seed for greater divisions.
Sebastian Sons, German Council on Foreign Relations, told Deutsche Welle last year, "It's well known that for decades Saudi Arabia has been launching missionary initiatives throughout the world, both by using private foundations and by sending clergymen abroad. Saudi Arabia wants to present itself as the leader of the Sunni Islamic world."
The statement above actually is too moderate because Saudi Arabia and other Gulf states seek to usurp traditional Islam and to convert other sects based on propaganda. At the same time, growing intolerance then grows whereby Sufi shrines are attacked, the Shia face enormous hostility, and in nations like the Cameroon and Mali, it is clear that indigenous Sunni Islam is treated with disdain. Similarly, Gulf Salafi versions of Islam are spreading hate in nations like Indonesia that was noted for being more tolerant to other non-Muslim faiths outside of Aceh. In other words, Gulf petrodollars is a danger to indigenous Islam. Also, in nations including Indonesia with approximately 30 million Christians, then a spark could unleash untold bloodletting.
Turkey is also problematic because this nation is controlling religious institutions and given the current climate of this nation under Erdogan, then clearly Germany faces another form of Sunni Islamization and grab of power concentration aimed at the nation-state of Germany. Yet, this article is focused on the growing menace of Gulf petrodollars that is aimed at all Germans – rather than the power and control mechanisms of Turkey that are limited to Turks in Germany.
Germany and other European nations including Belgium, France, Holland, Sweden, and the United Kingdom have tolerated the Sunni Islamist menace for too long. At no point is reciprocation being forced upon nations like Saudi Arabia to open up to Christianity and other non-Muslim faiths – and the same applies to the treatment of women. After all, Takfiri networks are imposing the will of militancy on Muslims and converts to Islam in Europe based on indoctrination and propaganda. Yet, Saudi Arabia and other draconian nations are playing a double game based on a one-way civilizational war that is a threat to non-Muslims and Muslims alike.
Shockingly, Merkel seems to care little because her approach to many important issues is alarming. In a past article by Modern Tokyo Times, it was stated "Merkel isn't the first German leader to ignore human rights and that Saudi Arabia is the most anti-non-Muslim nation in the world – indeed, the mirror of ISIS (Islamic State – IS). Yet, she is implementing a mass change of German culture based on vast numbers of economic migrants and refugees moving to Germany. At the same time, Merkel is talking about "an open Germany" while dealing openly with the anti-Muslim and anti-Shia nation-state of Saudi Arabia. This reality means the one-way civilizational war is encroaching on various minorities throughout the Middle East based on Sunni Islamist sectarianism being funded by Saudi Arabia and Turkey.  Likewise, the same Sunni Islamist project is spreading throughout the European heartlands based on the double-standards of so-called politically correct progressives."
The best mechanism for European nations is to support traditional faiths and cultures and to counteract the mass hypocrisy of nations spreading Salafi Islam. At the same time, to enforce reciprocation on Sharia Islamic based nations in the areas of religious freedom and supporting female organizations that seek to alter the status quo within the faith they follow. However, currently a one-way civilizational war is being waged with the repercussions still being in the infancy – despite this, the looming dark clouds are extremely worrying but Merkel and other European leaders seem to be asleep.
http://www.dw.com/en/germany-needs-to-respond-to-state-sponsored-salafism-experts-say/a-36753159
http://moderntokyotimes.com/?p=6255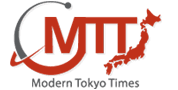 Modern Tokyo News is part of the Modern Tokyo Times group
DONATIONS to SUPPORT MODERN TOKYO TIMES – please pay PayPal and DONATE to sawakoart@gmail.com
http://moderntokyotimes.com Modern Tokyo Times – International News and Japan News
http://sawakoart.com – Sawako Utsumi personal website and Modern Tokyo Times artist
https://moderntokyonews.com Modern Tokyo News – Tokyo News and International News
http://global-security-news.com Global Security News – Geopolitics and Terrorism
PLEASE JOIN ON TWITTER
https://twitter.com/MTT_News Modern Tokyo Times
PLEASE JOIN ON FACEBOOK