Burundi and Election Victory of President Nkurunziza Marred by Boycott
Paul Joseph Nzeribe, Noriko Watanabe and Lee Jay Walker
Modern Tokyo Times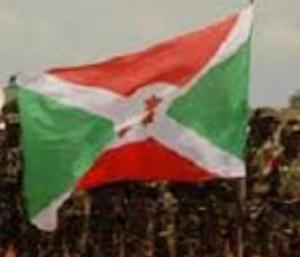 President Nkurunziza was re-elected in Burundi but given the opposition boycott then clearly the result is marred to the full. It remains to be seen if fresh violence will erupt in this country but the omens don't look positive. Therefore, it is imperative for Nkurunziza to reach out to opposition politicians despite the enormous gaps within Burundi.
In recent months a failed coup and protests have rocked Burundi after Nkurunziza announced he would be running for president. On top of this, international condemnation threatens to impinge on this nation in the area of investment, international political talks, economic aid and other important areas. This reality spells trouble for Nkurunziza and the people of Burundi.
Equally troubling is the past history of Burundi and Rwanda whereby ethnic tensions, internal political strive and the intrigues of outside nations have sowed much bloodshed. In this sense, the onus is not only on Nkurunziza because opposition forces must also tread carefully given the delicate situation.
France 24 with AFP and Reuters reports "Regional leaders and Western diplomats fear Burundi could slide back into civil war if tensions are not resolved. That is a frightening prospects for a region scarred by the 1994 genocide in neighbouring Rwanda, where about 800,000 Tutsis and moderate Hutus were killed. Burundi has a similar ethnic makeup."
On top of this, America may cut economic assistance and similarly the European Union will most likely implement certain sanctions. However, while this may please opposition forces within Burundi that seek international pressure, the same will not apply internally because the current economic reality of Burundi is marred by poverty and lack of opportunities. Therefore, powerful Western nations must think deep and hard before making the situation even more severe.
According to reports it appears that over 175,000 people have left Burundi and some predict that this could grow to over 500,000 nationals if the situation deteriorates internally. This reality will further strain regional nations that also need to develop their respective infrastructures.
The Guardian reported prior to the election that "Nkurunziza and his supporters have put down political resistance, street protests, an attempted coup and an attack by a newly formed rebel group – as well as defying international calls for postponement – in order to open the polling booths across the tiny, land-locked east African nation. The crisis has displaced more than 150,000 people and left more than 100 dead."
Therefore, given the re-election of Nkurunziza it is essential that calm heads on all sides try to negotiate a way out of the crisis. Similarly, America and the European Union must not respond to events too quickly but instead should seek future compromises by Nkurunziza. Of course, the situation is extremely delicate and divisions are growing within Burundi. However, past history points to mass negatives when vacuums emerge therefore genuine honest brokers need to be found internally and internationally in order to safeguard the future of this nation.
http://www.france24.com/en/20150724-burundi-pierre-nkurunziza-wins-third-term-president-election
http://www.theguardian.com/world/2015/jul/21/burundi-elections-pierre-nkurunziza-set-win-third-term