Hatsune Miku and the Cute Perfect Girlfriend:  Reality or unreality?
Noriko Watanabe and Lee Jay Walker
Modern Tokyo Times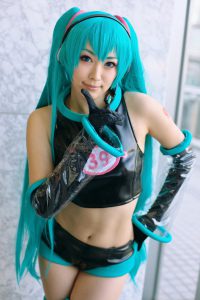 In Japan it is sometimes difficult to understand the concept of life and death in a nation where tens of thousands of people kill themselves every year.  Not surprisingly, in such a highly developed nation then new virtual lifestyles appeal to many based on an array of different factors. Therefore, Hatsune Miku is deemed many things to various people based on the high pace of life.
Often in Tokyo you will see young men and ladies with small teddies attached and sometimes people who are much older.  This may seem like immaturity in many cultures but in Japan the factors are complex. Indeed, the power of anime, high technology, the stresses of conformity, strong social pressures, otaku, cosplay, maid cafes, Hello Kitty, hentai anime, high number of sexless couples, and other areas of society, are all factors that clearly cater for Hatsune Miku to become the perfect girlfriend – or friend.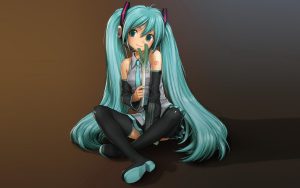 This does not imply that anime is negative because it certainly isn't and Japanese anime is among the best in the world. Mature angles of animation like Ghost In The Shell and Metropolis are real treats. After all, animation can open up many new dynamics and films like Ghost In The Shell hint at new future sinister realities.
However, for a minority of people who adore Hatsune Miku, the world of reality and unreality is difficult to define and this is why this cute and sensual figure is so popular.  Therefore, when you think about all the inner-social problems in Japan – and how society and younger men appear to becoming more feminine – then a perfect girlfriend that isn't human is appealing and understandable from a minority standpoint.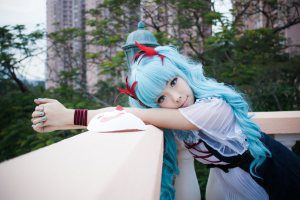 It must be stated that in Japan it is factual that young ladies are desired and that pop culture caters for teenage girls dressing sexily and so forth. Of course, Japan isn't unique in this sense and this must not be forgotten. Therefore, aspects of anime and manga do have sexual overtures and hentai manga is big business in Japan and this reality is growing in other nations.
Hatsune Miku, unlike any other figure in the history of anime, crosses the world of reality and unreality.  Also, Hatsune Miku is extremely cute and her persona changes for the individual who adores her.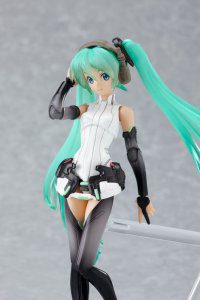 Therefore, the digital avatar is creating a sensation and the popularity of Hatsune Miku is growing internationally.  The lovely eyes and ponytails appeal and unlike a real girlfriend you have no arguments. This reality and the social pressures in Japan – alongside unique modern cultural factors – means that Hatsune Miku is a clear winner.
The fan base of Hatsune Miku runs into the millions and major companies like Toyota want to join the bandwagon because of the marketability of "adorable Miku."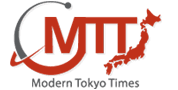 Modern Tokyo News is part of the Modern Tokyo Times group
http://moderntokyotimes.com Modern Tokyo Times – International News and Japan News

http://sawandjay.com Modern Tokyo Times – Fashion
https://moderntokyonews.com Modern Tokyo News – Tokyo News and International News

http://global-security-news.com Global Security News – Geopolitics and Terrorism
PLEASE JOIN ON TWITTER
https://twitter.com/MTT_News Modern Tokyo Times
PLEASE JOIN ON FACEBOOK