ISIS Kills Many Syrian Soldiers in Military Bus Attack (NATO Turkey)
Kanako Mita, Sawako Utsumi, and Lee Jay Walker
Modern Tokyo Times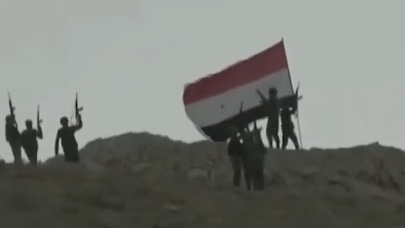 The government of Syria faces an array of Sunni Islamic terrorist forces, the intrigues of Israel concerning aerial bombing attacks, NATO Turkey intrigues (utilize terrorists and mercenaries), the role of America, and other external forces.
Accordingly, the latest terrorist attack by ISIS (Islamic State – IS) is a grim reminder that while Syria is fighting terrorism – NATO powers and the European Union are focused on sanctions against the government of Syria.
The BBC reports, "The Islamic State (IS) group has claimed responsibility for an attack that killed at least 33 Syrian soldiers and wounded several others in eastern Syria on Friday."
Takfiri Islamists surrounded a military bus carrying Syrian soldiers and then enacted another massacre in the province of Deir al-Zour.
Reports claim that some Syrian soldiers are missing. In the past, ISIS and other Islamist groups (including terrorists backed by NATO Turkey) beheaded captured soldiers.
NATO nations that devasted Afghanistan, Libya, and Iraq – or who utilize proxies in other conflicts, including Syria: are now backing Ukraine via an endless supply of military equipment. Hence, while vast numbers of people continue to face the consequences of NATO nations (and others) – they then involve themselves in another conflict.
It is an endless cycle of death, destabilization, failed states, war, and mass immigration. Also, some regional nations – for example, in the Sahel region – face the wrath of what is unleashed by the usual NATO powers.
The International Crisis Group reports, "ISIS no longer holds territory in the Levant or draws people from around the globe, but it has not entirely faded. Türkiye's location made it central to ISIS logistics and financing in the group's heyday, and the presence of large numbers of ISIS-linked individuals still presents risks."
President Joe Biden – when Vice President in the Barack Obama administration – condemned Turkey. He said, "What did they do? They poured hundreds of millions of dollars and thousands of tons of weapons into anyone who would fight against Assad — except that the people who were being supplied were al-Nusra and al-Qaeda and the extremist elements of jihadis coming from other parts of the world."
In 2019, President Emmanuel Macron of France didn't mince his words concerning Turkey and its tacit support of working with ISIS and other terrorist proxies. However, apart from Macron, other leading NATO nations in Europe have remained quiet about the linkage between Turkey and ISIS – and Turkey's support of other Islamist and mercenary groups in Syria.
Macron said (2019): "When I look at Turkey they are fighting against those who fought with us shoulder to shoulder against ISIS (Islamic State) and sometimes they work with ISIS proxies."
Macron continued, "I think any ambiguity with Turkey vis-a-vis these groups is detrimental to everybody for the situation on the ground."
The government of Syria faces many external intrigues despite fighting international terrorist forces.
Meanwhile, the majority of NATO nations – and others, including Japan – forgive Turkey for occupying and cleansing Christians in North Cyprus, occupying parts of North Syria, bombing attacks in Iraq, and supporting Azerbaijan in its war against Armenian Christians in Nagorno-Karabakh.
The latest massacre against Syrian soldiers is a grim reminder that the war on terrorism isn't what it seems – the same concerns NATO nations and Japan tolerating Turkey's occupation of several lands.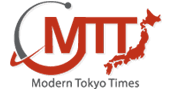 Modern Tokyo News is part of the Modern Tokyo Times group
http://moderntokyotimes.com Modern Tokyo Times – International News and Japan News
http://sawakoart.com – Sawako Utsumi and her website – Modern Tokyo Times artist
https://moderntokyonews.com Modern Tokyo News – Tokyo News and International News
PLEASE JOIN ON TWITTER
https://twitter.com/MTT_News Modern Tokyo Times
PLEASE JOIN ON FACEBOOK