Jihadists are Useful Lackeys Serving the Interests of Gulf Powers and Pakistan
Murad Makhmudov and Lee Jay Walker
Modern Tokyo Times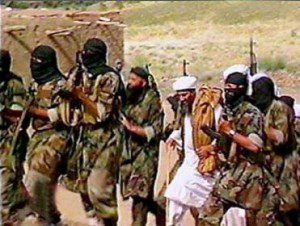 Al-Qaeda affiliates and a plethora of Sunni Islamic jihadist movements in Syria are highlighting the ultra-reactionary reality that exists wherever jihadists are based because of sinister forces throughout the Gulf region. In the Gulf you have certain families and individuals with enormous wealth and who purchase the most expensive things that you can find on this planet. At the same time, these feudal Gulf nation states seek to preserve their feudal power bases at all costs. Therefore, Gulf petrodollars are investing heavily on spreading Salafi Islam; supporting reactionary Sunni Takfiri clerics who spread sectarianism based on their anti-Shia agenda; forcing women into the shadows; and garnering financial support for terrorist movements – and other negative realities.
Of course, it doesn't concern al-Qaeda affiliates and other Sunni Islamist movements that feudal monarchs spend vast sums on enormous palaces, buy sublime yachts, invest in football clubs, and so forth; no, issues related to social justice doesn't even enter the equation. Therefore, while Sunni terrorist reactionary forces blight parts of Egypt, Iraq, Nigeria, Pakistan, Somalia, Syria, Yemen and other countries – it is clear that wealthy Gulf monarchs don't fear a threat to their respective power bases by the very same terrorist groups. Obviously, this isn't surprising because the main source of funding terrorism and sectarianism in many parts of the world emanates directly from the Gulf region irrespective if state sanctioned; based on Sunni Islamist Salafi organizations; funded by extremely wealthy individuals; ratlines within the banking sector; or based on powerful charities which hide behind slick advertisements based on media propaganda.
In other words, religious militancy in the Gulf is the perfect ticket to spread compliant Salafi and Takfiri Islam based on brainwashing individuals into supporting a monoculture based on "year zero." These ultra reactionary forces can be manipulated easily by inciting hatred towards "the other" based on rhetoric related to jihad, Sharia and oppressing all moderate forces. Therefore, Kurdish Islamists are killing fellow Kurds; Syrian Islamist sectarians are killing fellow Syrians; Islamists in the Sinai are killing fellow Egyptians; and it goes on and on. Indeed, in Bangladesh it is clear that Islamist militant forces even fought against their own people and committed mass atrocities for Pakistan while the people of this country were fighting for independence. This reality highlights the fact that Islamic jihadists are mere fodder for wealthy Gulf monarchs, the intrigues of Western powers (CIA and MI6 supported jihadists in Afghanistan, Bosnia, Libya and so forth), the policies of Pakistan and so forth.
In Pakistan this nation helped Islamic jihadists from all over the world to fight in Afghanistan in the 1980s and early 1990s in cohorts with America, the United Kingdom, Saudi Arabia and other Gulf powers. The same Pakistan allied itself with Bangladesh Islamist movements in order to try to crush the independence of this nation. Likewise, Islamist militancy in Kashmir is based on the intrigues of Pakistan and several major terrorist attacks in India relate to Pakistan and the ISI.
Turning the clock forward to 2015 and even now Pakistan is playing a dangerous game whereby the ISI and other intrigues in this nation are enabling militant Sunni Islamist forces to have a foothold aimed at Afghanistan and India. Therefore, the Shia and other religious minorities suffer enormous persecution because Sunni Islamist militant forces are allowed to flourish in this country. Indeed, even Pakistan soldiers are fodder to the elites in this nation because many known terrorists mingle freely in parts of this country. The killing of Osama bin Laden highlights the double-game that Pakistan is playing and the same applies to the killing of Nasiruddin Haqqani in Islamabad and other Takfiri Islamists in recent years. After all, both individuals were not afraid of the authorities in Pakistan and clearly the intrigues of this nation continue.
Therefore, in Pakistan it is clear that Sunni Islamic jihadists remain to be a fixture within the geopolitical ambitions of this nation. After all, Pakistan can't defeat the military of India based on past conflicts that erupted between both nations. However, Kashmir can be taken by stealth by Pakistan based on spreading Islamic militancy and indoctrinating the people of Kashmir. Hindus therefore have fled many areas of Kashmir despite residing in India. Also, indigenous Sunni Islam in this part of India is being transformed by Gulf versions of Islam and the militant message of Takfiris in Pakistan.
Takfiris and militant Salafists in nations like Iraq, Pakistan, Somalia and Syria adore beheading, blowing up people, destroying the economy of nations they are based in, infringing on the rights of non-Muslims, persecuting the Shia, shackling women and other draconian realities. Overwhelmingly, these militant Sunni fanatics are mainly slaughtering Muslims and destroying Muslim dominated nation states. Nothing is productive and now from Afghanistan to Nigeria in West Africa you have an enormous belt of chaos, daily massacres and destabilized nation states. These ultra reactionaries are a mirror to the reality of modern day Saudi Arabia whereby all non-Muslim faiths are banned, the Shia are persecuted, women are forced to cover-up and marrying little girls is legal based on Sharia Islamic law.
Of course, wealthy elites in the Gulf invest in major fashion houses, buy property all over the world, travel first class, invest in powerful football teams and enjoy a life which is completely free from the shackles that they enforce on society. Despite this, modern day al-Qaeda affiliates and radical Salafi and Takfiri forces ignore this reality because they are doing the bidding of the same wealthy Gulf elites. Therefore, wealthy feudal monarchy states are not threatened by "year zero Sunni Islamists" but in Pakistan the situation isn't so clear because draconian forces are also based internally.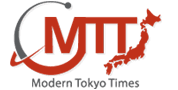 Modern Tokyo News is part of the Modern Tokyo Times group
http://moderntokyotimes.com Modern Tokyo Times – International News and Japan News
http://sawandjay.com Modern Tokyo Times – Fashion
https://moderntokyonews.com Modern Tokyo News – Tokyo News and International News
http://global-security-news.com Global Security News – Geopolitics and Terrorism
PLEASE JOIN ON TWITTER
https://twitter.com/MTT_News Modern Tokyo Times
PLEASE JOIN ON FACEBOOK