NATO Turkey is a Cancer for Armenia, Cyprus, Iraq, and Syria
Kanako Mita, Sawako Utsumi, and Lee Jay Walker
Modern Tokyo Times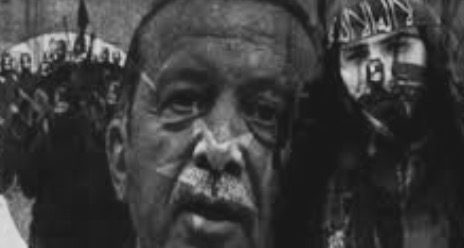 NATO Turkey is a regional cancer for Christians in North Cyprus and the ancient historical home of Christian Armenians in Nagorno-Karabakh. Accordingly, both areas witnessed the ethnic cleansing of Christians, the destruction of Christian churches, architecture, and even Christian graveyards face the same fate.
Turkey's occupation of North Cyprus continues decade after decade. Hence, the settlement of Turks and the cleansing of Christians was deemed permissible by fellow NATO powers.
The occupation of parts of Northern Syria and the bombing of Kurds (Christians and Yazidis also killed) in Northern Iraq and Syria is also rubber-stamped by NATO. After all, Turkey fears no reprisals. Therefore, Turkey is a cancer to regional Christians and two predominantly Arabic-speaking nations of West Asia (the Middle East).
The Foreign Minister of Turkey (Hakan Fidan) declared that Kurdish (PKK and YPG) facilities and the infrastructure under their control in Iraq and Syria are "legitimate targets."
He said, "From now on, all infrastructure, superstructure, and energy facilities of the PKK and YPG, especially in Iraq and Syria, are the legitimate targets of our security forces, armed forces, and intelligence units."
The Kurdistan Workers Party (PKK) and People's Protection Units (YPG) have just witnessed Azerbaijan cleansing Armenian Christians in Nagorno-Karabakh. Henceforth, with Turkey and Israel openly supporting Azerbaijan in the cleansing of Armenian Christians – and with NATO not lifting a military finger to help over 100,000 Armenian Christians – Kurdish forces know that Turkey will gain in encouragement.
President Emmanuel Macron of France said a few years ago, "A red line has been crossed, which is unacceptable… I urge all NATO partners to face up to the behavior of a NATO member."
Macron said this after French intelligence notified the leader of France that Turkey was sending Islamists to Nagorno-Karabakh to kill Armenian Christians.
France 24 reported (2020), "… intelligence reports had established that 300 Syrian fighters drawn from "jihadist groups" from the Syrian city of Aleppo had passed through the Turkish city of Gaziantep en route for Azerbaijan."
Yazidis are caught up in the intrigues of NATO Turkey.
Associated Foreign Press reports (2022), "The heartland of Iraq's Yazidi minority, Sinjar is frequently targeted by Turkish airstrikes against bases of Turkey's separatist Kurdistan Workers' Party (PKK)."
A Yazidi activist continued, "The international community also has a moral responsibility towards Yazidis and the people of Sinjar. It is both painful and illogical that these attacks go [unaddressed] as if they are legitimate. It seems Turkey can get away with anything."
Armenian Christians in recent weeks are fleeing Nagorno-Karabakh. However, for NATO Turkey (supports Azerbaijan) it is an opportunity to entrench itself further into the Armenian ghosts of the region.
Accordingly, the cleansing of Armenian Christians by Muslim Azerbaijan is a time of opportunity for Turkey. Hence, Turkey announced new economic and military benefits of pan-Turkism – on the ashes of Christian Armenians. Therefore, the historical legacy of ancient Christianity in Nagorno-Karabakh faces the fate of Nakhchivan (Nakhichevan) – and the legacy of the 1915 Armenian Genocide at the hands of the Turks.
President Recep Tayyip Erdogan of Turkey menacingly said – aimed at Armenia – "The establishment of this corridor is very important for Turkey and Azerbaijan. This is a strategic issue and must be completed." 
Erdogan continued, "We will establish the Zangezur corridor as soon as possible. We will have uninterrupted road and railway connection with our friend and brother Azerbaijan through Nakhchivan."
President Joe Biden – when Vice President in the Barack Obama administration – condemned Turkey's role in Syria.
Biden said – similar to Macron – "What did they do? They poured hundreds of millions of dollars and thousands of tons of weapons into anyone who would fight against Assad — except that the people who were being supplied were al-Nusra and al-Qaeda and the extremist elements of jihadis coming from other parts of the world."
Regional Orthodox Christian countries and Arabic-speaking dominated Muslim nations – with various ethnic and religious groups (Alawites, Assyrians, Kurds, Yazidis, and others) – all have one regional cancer: this is NATO Turkey.
Alawites in Syria know full well that Turkey would not shed a tear if Sunni Islamists cleansed them throughout this country. After all, look at what Turkey did to the Assyrians, Armenians, and Pontic Greek Christians in history – and the role of NATO Turkey in cleansing Christians in Northern Cyprus and now supporting the cleansing of Armenian Christians in Nagorno-Karabakh in modern times.
Henceforth – similar to the words of Biden and Macron – NATO Turkey is a cancer in the region.
It is time for America and the Russian Federation – two current enemies – to wake up to the respective deeds of Turkey. If not, this nation will further entrench itself in the Caucasus and West Asia.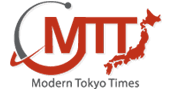 Modern Tokyo News is part of the Modern Tokyo Times group
http://moderntokyotimes.com Modern Tokyo Times – International News and Japan News
http://sawakoart.com – Sawako Utsumi and her website – Modern Tokyo Times artist
https://moderntokyonews.com Modern Tokyo News – Tokyo News and International News
PLEASE JOIN ON TWITTER
https://twitter.com/MTT_News Modern Tokyo Times
PLEASE JOIN ON FACEBOOK