Nigeria Inquiry Concludes that Nigerian Troops Massacred over 340 Shia Muslims
Paul Joseph Nzeribe, Noriko Watanabe, and Lee Jay Walker
Modern Tokyo Times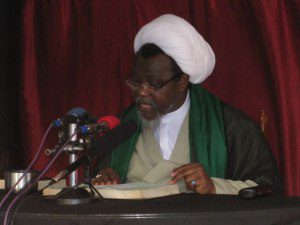 According to a judicial inquiry in Nigeria the armed forces of this nation involved in the massacre of hundreds of Shia Muslims should be prosecuted. The brutal massacre of Shia Muslims last year took place in Zaria in northern Nigeria. Therefore, the inquiry by the judiciary lays the foundation for members of the military – and people involved in the chain of events – to be prosecuted.
Boko Haram, a Sunni Islamist Takfiri terrorist group, kills Christians and Muslims alike in Nigeria. At the same time, this Sunni Islamist terrorist group hates the Shia just like other terrorist groups in parts of Africa, the Middle East, and Asia. However, according to Shia Muslims, they also face institutional discrimination on a daily basis.
Indeed, Nigeria is beset by major issues because the mainly Sunni Muslim Fulani keeps on butchering Christians, ethnic tensions riddle the nation, Sharia Islamic law remains divisive in parts of northern Nigeria, enormous corruption and abuse of natural resources are also undermining faith in the nation state – and other serious problems. Given all these realities, then the massacre of Shia Muslims by the armed forces is adding more flames, on the highly stacked fire, that is modern day Nigeria.
The BBC reports, "A judicial inquiry has concluded that Nigerian troops should be prosecuted for the killing of 349 Shia Muslims in the northern city of Zaria last year… The report corroborates findings by human rights organizations on the use of 'excessive force' by the army."
Prior to the findings, the armed forces pinned the blame on Shia Muslims but the numbers tell the real story. After all, with well over 340 Shia Muslims butchered (some believe the figure is much higher) and even humiliated in death – put into a mass grave – compared with one soldier being killed, then obviously the numbers lead to the conclusion of a barbaric massacre.
Leading figures in the Shia boycotted the inquiry because Sheikh El Zakzaky, the leader of the Shia, is still being denied his freedom. Therefore, while the inquiry is only taking the first steps – and with the Shia religious leader still being held, it is still a small step forward in a barbaric event that brought shockwaves to the embattled Shia of Nigeria.
A young teenage Shia Muslim, Aliyu Tahir, witnessed the brutal events that took place. He said, "I saw soldiers pour fuel on bodies of our brothers and set it on fire, then later they removed the bones."
http://www.bbc.com/news/world-africa-36941986
Modern Tokyo News is part of the Modern Tokyo Times group