Saudi Arabia Led Bombing Kills More Civilians in Yemen: International Silence
Murad Makhmudov, Noriko Watanabe and Lee Jay Walker
Modern Tokyo Times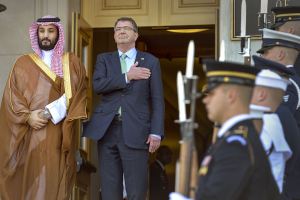 Saudi Arabia is continuing with its bombing campaign of Yemen along with coalition members that flout international law on a whim. In the latest attack by coalition military warplanes another 45 people have perished. Like usual, the indiscriminate nature of the bombing campaign means that ordinary civilians were the main victims of yet another senseless attack by outside nations. However, given the influence of Saudi Arabia in the corridors of powers in London, Paris and Washington, then the media arena is on hold in order to appease Gulf and Western geopolitical concerns.
In other words, the same nations that lambast the armed forces of Syria for defending itself against outside meddling; are also the same nations that support outside nations bombing Yemen based on the anti-Shia logic of Saudi Arabia. This sad reality means that Saudi Arabia and coalition forces can blatantly ignore international law and kill individuals indiscriminately because silence will continue. Therefore, the latest senseless attack that hit a busy market in Yemen will not receive international condemnation.
After all, powerful Western powers have sold their democratic souls to feudal monarchies in the Gulf for decades. Given this reality, the people of Yemen are mere fodder for the intrigues of Saudi Arabia and other nations within the coalition.
Abu-Ali al-Azibi, a resident of Aden, told Associated Press that: "I came right after the explosion and saw dozens of dead strewn about and a sea of blood, while the wounded were being evacuated to nearby hospitals."
The death toll may further increase from 45 because many people have been injured by the rocket attack that hit Aden. At the same time, the latest attack will further embolden ISIS (Islamic State – IS) and al-Qaeda that gain from chaos and carnage. Therefore, the tripartite forces of the Saudi Arabia led coalition, ISIS and al-Qaeda are collectively spreading mayhem, death, sectarianism and destroying an already weak infrastructure.
The Guardian reports: "The air campaign has had limited success and instead has plunged Yemen into a humanitarian crisis with food, fuel and medical shortages. Last week, the UN declared Yemen a level-three emergency, its most dire rating, placing it on par with Syria. It estimates that a million people been displaced since March."
Irrespective of the concerns that Saudi Arabia may have about Yemen it is clear that the anti-Shia angle can't be ignored. Similarly, the internal dynamics of Yemen is no excuse for Saudi Arabia – and nations within the coalition – to enforce their geopolitical goals by bombing Yemen into submission. However, the power of Gulf petrodollars to America, France, and the United Kingdom, means that political elites in Saudi Arabia know that they can kill indiscriminately without facing any major international condemnation.
Similarly, China and the Russian Federation are in passive mode based on economic themes. Therefore, the people of Yemen have been abandoned internationally to the brutal misdeeds of Saudi Arabia and nations that are participating in the bombing of Yemen.
http://www.theguardian.com/world/2015/jul/06/air-strike-hits-marketplace-aden-yemen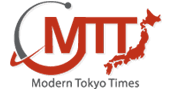 Modern Tokyo News is part of the Modern Tokyo Times group
http://moderntokyotimes.com Modern Tokyo Times – International News and Japan News

http://sawandjay.com Modern Tokyo Times – Fashion
https://moderntokyonews.com Modern Tokyo News – Tokyo News and International News

http://global-security-news.com Global Security News – Geopolitics and Terrorism
PLEASE JOIN ON TWITTER
https://twitter.com/MTT_News Modern Tokyo Times
PLEASE JOIN ON FACEBOOK