South Korean leader to visit Japan: Self-paying for enforced labor
Kanako Mita, Sawako Utsumi, and Lee Jay Walker
Modern Tokyo Times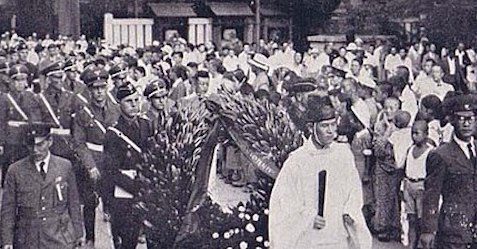 President Yoon Suk Yeol of South Korea will visit Japan on March 16-17 – after he capitulated on Korean demands for Japanese companies to compensate people concerning forced labor during Japan's colonial rule.
A court in South Korea ruled that Mitsubishi Heavy Industries and Nippon Steel should compensate plaintiffs for forced labor. The ruling in 2018 came at a time of growing historical differences between Japan and South Korea.
Hence, after Yoon capitulated, he agreed that South Korean companies will pay Koreans enforced by Japanese companies to work during the colonial period. Prime Minister Fumio Kishida of Japan will gain from this bizarre capitulation by Yoon.
Japan and South Korea should seek to foster closer ties. Yet, this smacks of President Joe Biden of America pressurizing Yoon to concede to Japan's stance that they have solved this issue decades before.
It matters not if people support the South Korean plaintiff's claims that compensation is needed – or agree that Japan has provided funds decades before to solve the colonial legacy. However, Yoon is capitulating to an extreme.
Kyodo News reports, "Under the plan, a South Korean government-backed foundation will pay compensation to Korean plaintiffs who won lawsuits over alleged forced labor during Japan's 1910-1945 colonial rule of the Korean Peninsula instead of the Japanese companies that were sued."
Reuters reports, "Japan has said the matter was settled under a 1965 treaty and Japanese Foreign Minister Yoshimasa Hayashi said on Monday his government's stance had not changed."
If Yoon wanted to strengthen ties with Japan, he should have stated that "he disapproves of Japan's refusal." However, he will leave the issue "in abeyance" to move ahead with forging closer ties because of national security issues.
Instead, it smacks of betrayal. Also, it will boost nationalist elements in the ruling Liberal Democratic Party in Japan that pray at Yasukuni Shrine.
Last year, the Foreign Ministry of South Korea said, "The government expresses deep disappointment and regret over the fact that Japan's responsible leaders have once again sent offerings to and paid respects at the Yasukuni Shrine, which glorifies Japan's history of the war of aggression and enshrines war criminals."
In the internal Liberal Democratic Party (LDP) election in 2021, it is worth remembering that Sanae Takaichi came second concerning Diet member votes. This points to the mounting nationalism within the ruling LDP.
After all, Takaichi opposes the Murayama Statement that clarifies the war crimes committed by Japan during the war. Accordingly, Takaichi denies Comfort Women being forced into sexual slavery, took a picture with a holocaust denier (Kazunari Yamada), and utilizes the Yasukuni Shrine openly in league with her nationalist tendencies. Therefore, for Takaichi to come second in the Diet voting ballot in 2021 – highlights the rise of nationalism within the ruling LDP.
Other past governments in Japan have been sincere toward South Korea. However, in the last two decades, many LDP members have similar tendencies to Takaichi – even if milder in their approach.
Yoon is pandering to elites within the ruling LDP who are historical revisionists.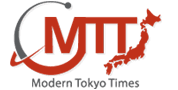 Modern Tokyo News is part of the Modern Tokyo Times group
http://moderntokyotimes.com Modern Tokyo Times – International News and Japan News
http://sawakoart.com – Sawako Utsumi personal website and Modern Tokyo Times artist
https://moderntokyonews.com Modern Tokyo News – Tokyo News and International News
PLEASE JOIN ON TWITTER
https://twitter.com/MTT_News Modern Tokyo Times