US says Iran could make fuel for a nuclear bomb: Democratic Party war machine
Sawako Uchida and Lee Jay Walker
Modern Tokyo Times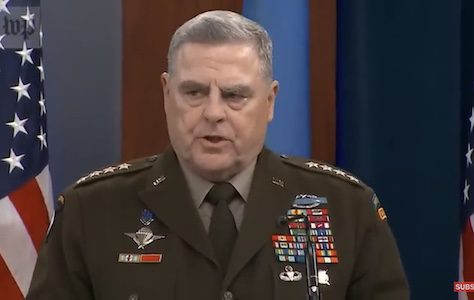 The administration of President Joe Biden is one big Democratic Party war machine. Accordingly, the highest defense military budget in history was signed by Biden. Hence, the defense budget will account for roughly $1.7 trillion over two years.
Not content with sending tens of billions in military arms to Ukraine and Taiwan (Europe and Northeast Asia): America is showing signs of a new anti-Iran approach.
Concerning events of Iran's clampdown against young females and other protesters, very few nations would support such harsh methods by the state apparatus. Iran needs to amend its treatment of women by enhancing new laws to protect females: not kill them for protesting.
This issue is separate from the military angle and geopolitics. Nations in the Global South are tired of G7 and European Union diktats. At the same time, America and other NATO powers support endless wars and the encouragement of a military arms race on several continents (Europe, West Asia, and Northeast Asia).
Voice of America reports, "Iran could make enough fissile material for a nuclear bomb in "less than two weeks" and could produce a nuclear weapon in "several more months," according to the top U.S. military officer."
The Chairman of the Joint Chiefs of Staff General (Mark Milley) of the United States said, "We, the United States military, have developed multiple options for the national leadership to consider if or when Iran ever decides to develop an actual nuclear weapon."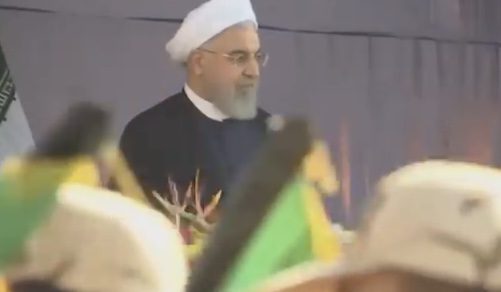 Irrespective of what people think about Iran, endless double standards persist. Israel, India, and Pakistan are nuclear powers and are part of Iran's geopolitical space – from adversaries (Israel) to cordial relations (India). Also, Gulf Powers are upgrading their military capabilities – by purchasing vast sums of new weapon systems and strike capabilities.
When ISIS (Islamic State – IS) threatened to overrun Iraq, the nations of America and Iran shared the same space to tackle the menace of ISIS. Iran was more instrumental on the ground.
Also, after September 11 and the terrorist attack against America: Iran and the Russian Federation helped America in Afghanistan by forging networks with the Northern Alliance. Many years later, America and its allies failed to entrench democracy after this by supporting corrupt Afghan elites who would fall to the Taliban. Therefore, America and Iran have worked together – similar to the Iran-Contra affair that even involved Israel.
The United States Central Command and Milley are warning that Iran is destabilizing the Middle East. This concerns Iran using proxies and terrorism. However, the region doesn't need another new flashpoint – or for Israel to be encouraged to target Iran.
Only recently, Saudi Arabia and Iran signed an agreement to restore ties. China enabled this agreement to be reached. Accordingly, at a time of fresh hope whereby Iran, Saudi Arabia, the United Arab Emirates, Syria, and Qatar are collectively seeking to reduce tensions: once more America seeks to create regional tensions – similar to Europe and Northeast Asia.
Saudi Arabia and Iran have agreed to restore relations after regional differences in several ongoing conflicts and the events of 2016 – including Iraq, Syria, and Yemen. The agreement between both nations was brokered in China.
Both nations will resume diplomatic ties and re-open mutual embassies in the following two months. Accordingly, a statement by all parties – including China – said, "The agreement includes their affirmation of the respect for the sovereignty of states and the non-interference in internal affairs."
However, immediately, the Democratic Party war machine is seeking to up the ante against Iran.
America is encouraging a military arms race in West Asia (Middle East), Northeast Asia, and Europe. Naturally, the one link in the chain is America and its endless meddling and sowing of regional divisions.
Only Japan in Asia is one hundred percent in favor of the policies of America. Even South Korea – another nation with American military bases – doesn't seek to get involved in the Taiwan issue nor enter the anti-China alliance.
Hence, it is time for America to "go home" and solve 200,000 overdose deaths in two years, 52,000 homicides in the same period, 600,000 homeless, a lack of affordable housing for the working poor, and the ethnic and gender divisions in society concerning endless incitement by the Democratic Party.
https://www.voanews.com/a/iran-could-make-fuel-for-nuclear-bomb-in-less-than-2-weeks-milley-says-/7019023.html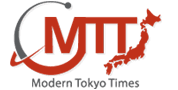 Modern Tokyo News is part of the Modern Tokyo Times group
http://moderntokyotimes.com Modern Tokyo Times – International News and Japan News
http://sawakoart.com – Sawako Utsumi and her website – Modern Tokyo Times artist
https://moderntokyonews.com Modern Tokyo News – Tokyo News and International News
PLEASE JOIN ON TWITTER
https://twitter.com/MTT_News Modern Tokyo Times
PLEASE JOIN ON FACEBOOK