Haiti crisis: Police protest after mounting deaths (UN legacy)
Kanako Mita and Lee Jay Walker
Modern Tokyo Times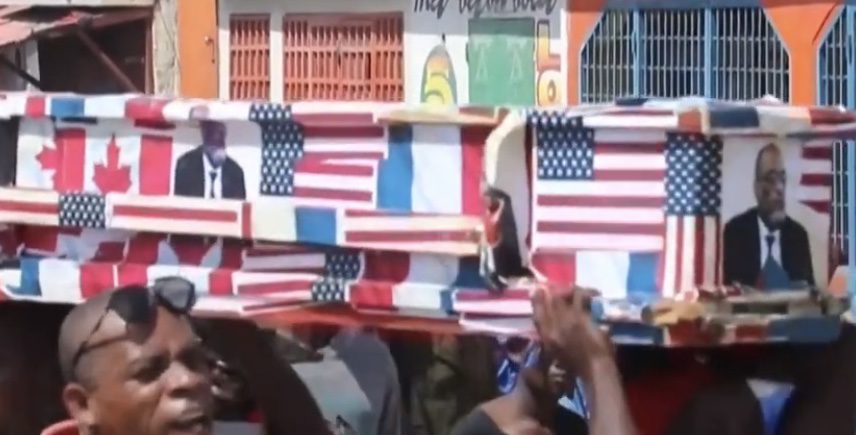 Gang violence in Haiti and the failed political system are unleashing new convulsions after the recent killing of 14 police officers in early 2023. Accordingly, many police officers protested against the inaction of the government in the capital Port-au-Prince, the endless cycle of violence, and the ongoing killing of police officers by criminal gangs.
Police officers protested outside the residence of the prime minister. The anger and frustration were made worse by the recent killing of 7 police officers on Wednesday.
The city of Gonaives also witnessed police anger. Thus barricades were set on fire in Port-au-Prince and Gonaives.
The BBC reports, "Port-au-Prince and other cities have been racked for months by escalating deadly gang warfare, and Haitian media have reported that the country has seen a marked rise in kidnappings since the start of the year."
The Guardian reports, "Disgruntled police officers have rampaged through the streets of Haiti's capital of Port-au-Prince, blocking roads and forcing their way into the country's main airport where they briefly prevented prime minister Ariel Henry from leaving. Later there were reports of heavy gunfire near his official residence."
On social media, one horrendous video shows six bodies of dead police officers. They have been stretched out and humiliated by a criminal gang.
UN News reports, "Nearly five million people face conditions of acute hunger across Haiti, and while most schools are now operating, thousands of children, especially those living in gang-affected areas, have yet to start their school year."
Reuters reports, "The United Nations is discussing sending a foreign strike force to confront the criminal groups. The proposal was originally made three months ago but no country has offered to lead such a force."
Gang violence is nothing new in Haiti. However, since the assassination of former President Jovenel Moïse in 2021, the crisis is spiraling out of control because most of the capital is now under the control of various criminal gangs.
AP reports, "Analysts expect the bloodshed to get worse, especially after Haiti's final 10 elected officers ended their Senate terms in early January, leaving the parliament and presidency unfilled because the government has failed to hold elections."
President Joe Biden of America once said (in the past), "If Haiti, a God awful thing to say, if Haiti just quietly sunk into the Caribbean or rose up 300 feet, it wouldn't matter a whole lot in terms of our interest."
The history of the United Nations (UN) in Haiti is also a cause of pain and suffering. Sri Lankan peacekeepers, for example, were involved in child sex gangs. Cholera was also spread by peacekeepers from Nepal that killed vast numbers of people.
According to an internal UN report – a sex ring (2004-2007) was involved in the systematic sexual abuse of nine children. The findings specified that 134 peacekeepers from Sri Lanka were abusing the same children.
Other UN peacekeeping troops were also involved in child sexual abuse. This includes rape, sexual exploitation, and other brutal deeds over many years.
Reuters reports, "Girls as young as 11 were sexually abused and impregnated by U.N. peacekeepers in Haiti and abandoned to raise their children alone, according to testimonies from more than 2,000 residents."
Hence, not only is the internal situation chaotic – but the shameful legacy of past UN deeds is hindering the ongoing crisis in Haiti.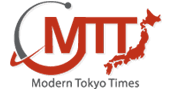 Modern Tokyo News is part of the Modern Tokyo Times group
http://moderntokyotimes.com Modern Tokyo Times – International News and Japan News
http://sawakoart.com – Sawako Utsumi's website and Modern Tokyo Times artist
https://moderntokyonews.com Modern Tokyo News – Tokyo News and International News
PLEASE JOIN ON TWITTER
https://twitter.com/MTT_News Modern Tokyo Times
PLEASE JOIN ON FACEBOOK