Communist insurgents in the Philippines seek to utilize the Marcos legacy
Sawako Utsumi and Lee Jay Walker
Modern Tokyo Times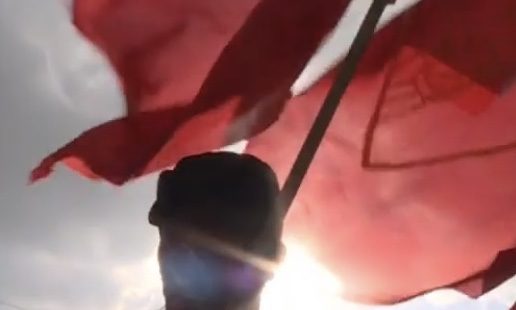 The communist insurgency in the Philippines – while reduced from its heyday – is receiving a boost from the leadership of President Ferdinand Marcos Jr. This concerns the legacy of his father (Ferdinand Marcos Sr.), who was an avowed anti-Communist and supported by America, Japan, and other nations.
Political activists and Communist insurgents expect increasing attacks against them – militarily, politically, and police oppression – under Marcos Jr.
Communist and Islamic insurgencies exist in parts of the Philippines. Hence, anti-government forces fuse with ethnic, regional, religious, and political forces that feel alienated by the political dynamics of Manila.
The Jamestown Foundation (Lucas Webber) reports, "The perceived historical parallels and symbolic nature of Ferdinand "Bongbong" Marcos Jr.'s coming into power has galvanized the Philippines' communist insurgent movement. In 1972, Bongbong's father, Ferdinand Marcos Sr., declared martial law with the stated purpose of securing the government against threats from violent actors, sparking protests across the country. Marcos Sr.'s martial law also motivated aggrieved elements of Philippine society to go underground and take up arms against the "US-Marcos dictatorship" (PRWC, September 1, 2022)."
The Communist Party of the Philippines-New People's Army (CPP-NPA) faces an opportunity to spread propaganda and attract new members – given the tarnished and corrupt legacy of Marcos Sr.
Also, with Duterte's daughter Sara being given a Cabinet position, then it doesn't bode well for the Philippines concerning family connections coming to the fore. Accordingly, ample opportunities for communists and Islamists – and others – to condemn "sham democratic family wealthy elites" who are intent on dominating and preserving power.
Ang Bayan, the CPP newspaper, before Marcos Jr came to power, asserted, "Democracy – and freedom-loving people are called upon to unite and take to the streets to manifest their determination to stop the return of the Marcoses to power and prevent the extension of Duterte's reign."
Human Rights Watch reports, "Government and military officials accused civil society groups of being supporters of communist New People's Army (NPA) insurgents, who have been waging a 53-year armed conflict across the Philippines. Such accusations made without evidence are part of what is commonly known in the Philippines as "red-tagging," which put the accused at heightened risk of attack by the security forces or unidentified gunmen. The military, police, and other national security forces have actively used social media to convey "red tagging" threats, and in several cases, those red-tagged persons were subsequently killed by unknown gunmen."
The Guardian (Nick Davies) reports (concerning the legacy of Marcos Senior), "Just as Marcos's wealth was too great to seize, so his political influence was too big to beat. Two weeks after the revolution, a source in New York had shown the PCGG a report revealing that, even before he was deposed, his allies in US intelligence were aware that he had stolen up to $10bn. But the CIA refused to disclose what they knew. The Japanese government made it clear to Aquino that they were not going to hand over information, and aid packages could be in jeopardy if the PCGG pushed too hard. In the UK, Margaret Thatcher's government said it was "not our business."
Marcos (Jr.) is adamant that the Communist insurgency is coming to an end. He declared, "We have come to a point in our country's history when a half-a-century's fight with insurgents is coming to an end."
He continued, "As our ground troops, you have done the difficult part of clearing our communities of internal security threats. You must now continue being the catalyst to their surrender and disarmament."
The current leader of the Philippines might be correct.
Alternatively, his leadership might galvanize the fight against corruption, family political elites, and the intrigues of America in this part of the Asia Pacific.
Only time will tell.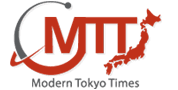 Modern Tokyo News is part of the Modern Tokyo Times group
http://moderntokyotimes.com Modern Tokyo Times – International News and Japan News
http://sawakoart.com – Sawako Utsumi's website and Modern Tokyo Times artist
https://moderntokyonews.com Modern Tokyo News – Tokyo News and International News
PLEASE JOIN ON TWITTER
https://twitter.com/MTT_News Modern Tokyo Times
PLEASE JOIN ON FACEBOOK
https://www.facebook.com/moderntokyotimes