Debt-laden Japan finds billions for Ukraine: People struggle in Japan
Kanako Mita, Sawako Utsumi, and Lee Jay Walker
Modern Tokyo Times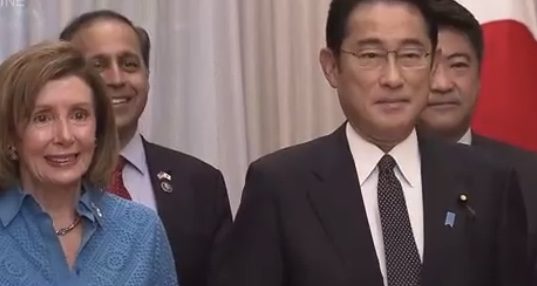 Prime Minister Fumio Kishida of Japan – another ruling Liberal Democratic Party (LDP) family politician who is preparing his son for when he retires – can't help his anti-Russian Federation mantra and his fake "international rules order."
Kishida remains silent about Indonesia occupying West Papua, Turkey occupying North Cyprus and parts of Northern Syria, and all the nations struggling from the direct bombing of NATO powers – or using nations or various militias by proxy. Accordingly, what rule of law does Kishida see in Afghanistan, Iraq, Libya, Syria (proxies used by NATO and Gulf powers), Yemen (the UK, US, and other NATO powers supply Saudi Arabia with endless military orders), and in the Agent Orange dropped by America before the recent destabilizations of many nations?
ECONOMICS
Irrespective of the geopolitical angle – and we know Kishida follows the mantra of President Joe Biden (even after the Afghanistan debacle and no rule of law) to the hilt – Japan is debt-laden and can't even support its people adequately. In the last few decades, wages have been static and the rise in consumption tax in recent years is adding to the endless struggle for vast numbers in Japan.
In November, real wages declined by 3.8% from 12 months earlier when adjusted for inflation.
Japan's average wages now rank 24th out of the 35 leading nations according to the OECD (2021) report. Indeed, Japan is now 20% below the OECD average wage.
In 2020, the hourly minimum wage in US dollar terms was (World Population Review) 14.54 (Australia), 11.46 (France), 11.37 (United Kingdom), 11.21 (Netherlands), 10.68 (Germany), 10.33 (Canada), 8.99 (South Korea), 8.17 (Israel), and 7.52 (Japan).
Kyodo News reports, "Japan's fiscal health is the worst among major developed nations, with debt more than twice the size of its economy, the world's third-largest."
The elderly also face the LDP taking more of their money – while expecting poorer members of society to work until they drop.
Jiji Press reports (late last year), "Japan's health ministry Friday proposed raising the upper limit on health insurance premiums paid by high-income earning people aged 75 years or older from 660,000 yen per year at present."
Accordingly, the dire economic situation seems to be outside the understanding of Kishida because he seeks to expand the budget – while expecting the working poor to work until they drop. This concerns doubling the military budget, childcare, and funding for Ukraine which is a "kick in the teeth" for people who are struggling financially.
Kishida said, "We have decided to provide additional financial support of $5.5 billion" to Ukraine.
No "we" exists – and it negates the bread-and-butter issues of ordinary hard-working people. Instead, Kishida serves the interests of America and boosts his ego – while furthering his anti-Russian Federation stance.
The Nikkei reports that Japan's government debt is now 262.5% – Germany's debt is 69.6%. Hence, the debt ratio of each person in Japan is a massive $68,500 (10 million yen) per person.
WHY UKRAINE?
The World Food Programme reports, "New estimates from the 79 countries where WFP has an operational presence, and where data is available, show the number of acutely food-insecure people will hit a record high of 349 million in 2022. This is an increase of about 200 million people compared to pre-pandemic levels."
The WFP continues, "Up to 49 million people across 49 countries are in Emergency or worse levels of acute food insecurity. Without urgent life-saving action, these populations will be at risk of falling into famine-like conditions."
Hence, will Kishida give each nation 5.5 billion dollars – like he is to Ukraine?
Or, does famine and food insecurity – some of this ironically exists in nations destabilized by NATO powers (Afghanistan, Syria, Yemen, and the Sahel region declined after Libya was bombed and destabilized by America, France, and the United Kingdom) – not meet the criteria of Kishida, to the level of his concern for Ukraine.
Kishida is not sincere toward the Global South.
Likewise, Kishida and the ruling LDP aren't sincere toward ordinary Japanese people – instead, it is more money for Ukraine.
https://asia.nikkei.com/Business/Markets/Bonds/Japan-s-debt-pile-grows-as-government-bonds-hit-record-7tn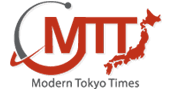 Modern Tokyo News is part of the Modern Tokyo Times group
http://moderntokyotimes.com Modern Tokyo Times – International News and Japan News
http://sawakoart.com – Sawako Utsumi's website and Modern Tokyo Times artist
https://moderntokyonews.com Modern Tokyo News – Tokyo News and International News
PLEASE JOIN ON TWITTER
https://twitter.com/MTT_News Modern Tokyo Times
PLEASE JOIN ON FACEBOOK