Haiti Crisis: Local Residents Burn Gang Members Alive
Noriko Watanabe, Sawako Uchida, and Sawako Utsumi
Modern Tokyo Times
The failure of the political system in Haiti is creating many convulsions. This concerns increasing poverty, criminality, the feeling of abandonment, and other negatives.
Reports state that ordinary citizens captured 13 alleged gang members and burnt them alive. Since then, other residents feel emboldened and are arming themselves with machetes.
The Guardian reports, "Haiti's tailspin into humanitarian crisis and bloodshed has racked up its latest moment of horror after at least a dozen suspected criminals were beaten to death and burned in broad daylight on the streets of its capital, Port-au-Prince."
Voice of America reports, "Tired of relying on an understaffed police department, scores of men in the Canape Vert neighborhood of Port-au-Prince spent the night on roofs and patrolled entrances of their community blocked with big trucks spray-painted with the words, "Down with gangs."
Earlier this year, some gang members were lynched in the capital – and other parts of Haiti.
The United Nations (UN) said various criminal gangs now control approximately 80% of the capital. Hence, with increasing encroachment on wealthier suburbs and areas that once escaped the tentacles of criminal gangs in Port-au-Prince: ordinary people are defending themselves against the chaos.
In poorer areas including Cité Soleil the death toll is increasing. In the third week of April, roughly 70 people – including two children – were killed in this area after clashes between rival gangs.
Ulrika Richardson, the UN's humanitarian coordinator in Haiti, said: "Fighting is raging in Cité Soleil … The population feels under siege. They can no longer leave their homes for fear of gun violence and gang terror."
The United Nations reports, "Gang expansion into areas previously considered safe … has been alarming."
The UN continues, "The police remain underresourced and face overwhelming odds in their struggle to keep gangs from tightening their grip on the country."
America – while focused on Ukraine concerning anti-Russian issues – seeks not to involve itself in Haiti.
President Joe Biden of America said (in the past): "If Haiti, a God awful thing to say, if Haiti just quietly sunk into the Caribbean or rose up 300 feet, it wouldn't matter a whole lot in terms of our interest."
Lee Jay Walker says, "Accordingly, Biden wants to 'wash his hands of Haiti' while the UN is hated by many because of past evil deeds against young children and women. Hence, the cycle of violence and poverty looks set to continue until an internal solution – supported economically by international nations – can be found."
In July 2021, the brutal assassination of President Jovenel Moise took place. Haiti was already in a deep crisis during the leadership of Moise. However, since his death, endless kidnappings, murders, rapes, and the power of criminal gangs have worsened. Therefore, convulsions are continuing in 2023.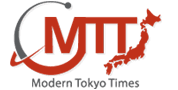 Modern Tokyo News is part of the Modern Tokyo Times group
http://moderntokyotimes.com Modern Tokyo Times – International News and Japan News
http://sawakoart.com – Sawako Utsumi's website and Modern Tokyo Times artist
https://moderntokyonews.com Modern Tokyo News – Tokyo News and International News
PLEASE JOIN ON TWITTER
https://twitter.com/MTT_News Modern Tokyo Times
PLEASE JOIN ON FACEBOOK