Brooklyn Imam Linked to Qaradawi Group Calls for Sisi's Head
by John Rossomando
Investigative Project on Terrorism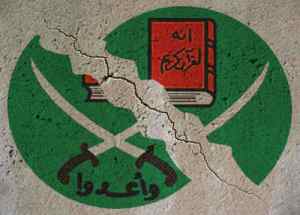 A Brooklyn imam issued what appeared to be a call to behead Egyptian President Abdel Fatah al-Sisi last Wednesday at an event sponsored by the pro-Muslim Brotherhood group Egyptian Americans for Freedom and Justice (EAFJ).
Sisi has led Egypt since a July 2013 coup toppled the Muslim Brotherhood government led by then-President Mohamed Morsi. Brotherhood supporters in the United States have condemned the move, which was prompted by massive street protests against Morsi's rule. They demand his reinstatement.
"[O]nce people pledge allegiance to a Muslim ruler, it is forbidden to struggle against him and remove him, and if anyone removes him, he should be beheaded," Islamic Society of Bay Ridge imam Sheikh Mohamed Elbar told the EAFJ gathering in Arabic. "Do you know who ought to be beheaded? Who should be stricken with the sword or hanged or detained? He who came to fight, and not the legitimate president [Morsi]."
The Investigative Project on Terrorism obtained a recording of the event, held at the Muslim American Society (MAS) Center in Brooklyn.
Elbar belongs to the International Union of Muslim Scholars, headed by radical Muslim Brotherhood cleric Sheikh Yusuf Qaradawi.
Qaradawi issued a similar threat against Sisi on Al-Jazeera shortly after the 2013 coup: "[I]f he, who has disobeyed the ruler, does not repent, then he must be killed. There is a legitimate ruler (in reference to Morsi) and people must obey and listen to him."
Elbar's mosque has a long track record of extremism dating back to the 1990s. "Brooklyn Bridge Shooter" Rashid Baz, killed Hasidic student Ari Halberstam in 1994 after hearing a sermon at the mosque calling for revenge on Jews for an incident in Hebron.
Meanwhile, this is not the first time EAFJ was connected to threats of violence against Egypt's military leaders.
In February 2015, EAFJ board members Hani Elkadi and Mahmoud El-Sharkawy, who appeared alongside Elbar and Sharaby at last week's event, each posted a communiqué from the Popular Resistance Movement (PRM) which has launched attacks against Egyptian police and other targets.
It features an image of a blood-red map of Egypt with a fist superimposed over it. It claims responsibility for targeting two police cars. "God, martyrs, Revolution," it said.
PRM claimed joint responsibility with ISIS's Sinai Province for an attack near Cairo that left eight police officers dead last May.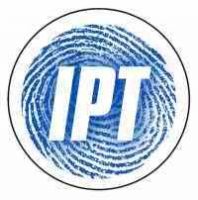 The Investigative Project on Terrorism kindly allows Modern Tokyo Times to publish their articles. This important think tank provides essential information in the area of terrorism.
https://twitter.com/TheIPT Investigative Project on Terrorism twitter account
http://www.investigativeproject.org/ – Investigative Project on Terrorism
http://www.investigativeproject.org/5710/brooklyn-imam-linked-to-qaradawi-group-calls-for