Land of the Rising Sun and Henri de Toulouse-Lautrec
Lee Jay Walker
Modern Tokyo Times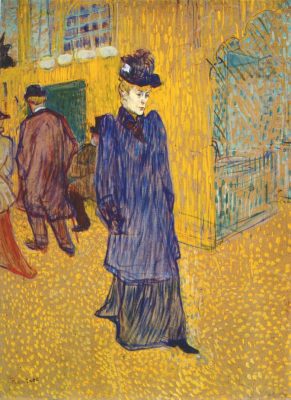 Henri de Toulouse-Lautrec (1864-1901) adored Japanese ukiyo-e just like many famous international artists who fell in love with this art form. Interestingly, Toulouse-Lautrec's famous lifestyle would have fitted in well with the environment of Yoshiwara in Tokyo, which is famous for prostitution and other seedy areas. Indeed, several ukiyo-e artists depicted scenes in this famous district including Hiroshige and Utamaro. Therefore, Toulouse-Lautrec would have felt like being "home from home" because Yoshiwara and Montmartre shared many common features in the past.
Rene Princeteau gave art lessons to Toulouse-Lautrec when he was young and the background of his family is one of wealth. Indeed, he was born into an aristocratic family but tragedy impinged on Toulouse-Lautrec when he was a teenager because he broke both legs. The severity of this meant that his legs stopped growing and this created "many internal demons." This is based on the fact that his body continued to develop like normal. Hence, throughout his short life, he could never fully come to terms with this situation.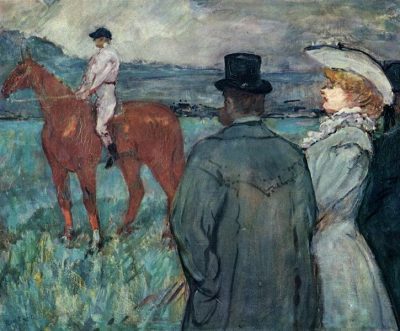 The artistic turning point for Toulouse-Lautrec came in 1882 because he went to Paris in order to study conventional art. He soon met important artists like Vincent Van Gogh and the art of Edgar Degas inspired him greatly in this period. Given this reality, the lore of Impressionist art enticed him greatly, therefore, he gave up his studies in conventional art.
Toulouse-Lautrec who was born in the south of France now found himself in Montmartre in Paris. The environment was completely different because this area had a buzzing nightlife across the whole spectrum. This applies to cabarets, restaurants, dancing clubs with sexual connotations, cafes, brothels, and other areas of life.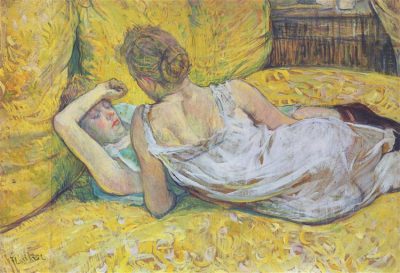 The trappings of this new environment enticed Toulouse-Lautrec because he soon joined the bohemian community. During the evening period, he would drink and natter with friends. However, despite enjoying himself Toulouse-Lautrec would also draw sketches and then work on altering these by turning them into lithographs and paintings. This became most rewarding for Toulouse-Lautrec because the environment created passion, innovation, and ideas, which were then expressed through his artwork.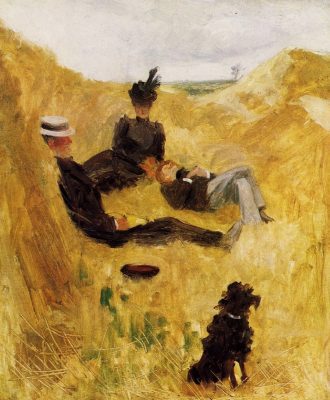 Dieter Wanczura, www.artelino.com, comments that "The lithographs of Lautrec show the famous personalities of the French Belle Epoque. Lautrec knew them all personally- singers and dancers like Yvette Guilbert, May Belfort, Jane Avril or the poet Aristide Bruant. Many of these lithographs were commissioned by these artists for posters or theater billboards or as illustrations for magazines."
Dieter Wanczura further says "Japanese printmaking had a very pervasive influence on his style. For Toulouse-Lautrec movement and forms were important. His compositions, unusual perspectives and the use of large areas of flat color are undoubtedly inspired by Japanese woodblock prints."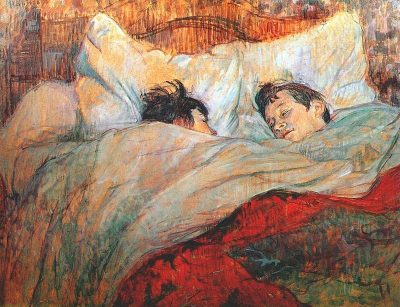 Western art impacted on Japanese art in the same period and likewise, the Paris scene was awash with ukiyo-e prints. Therefore, new ideas were going in both directions but cultural differences meant that aspects of the cultural settings were very different. Also, individual artists, irrespective of nationality, had unique aspects which applied to their respective thought patterns and upbringings.
Artists like Van Gogh, Claude Monet, Paul Gauguin, Toulouse-Lautrec, Edgar Degas, and many others, were influenced by Japonisme (Japonism). However, Japonisme was based on the eye and not the concept or rich traditions that had evolved in Japan. Also, ukiyo-e is extremely broad when it comes to subjects that were covered and individual artists had their own unique styles and ways. Yet despite everything, Japonisme certainly inspired many artists and for Toulouse-Lautrec ukiyo-e was like Montmartre. This applies to opening up a new world of art and thought patterns that would enhance his creativity and style.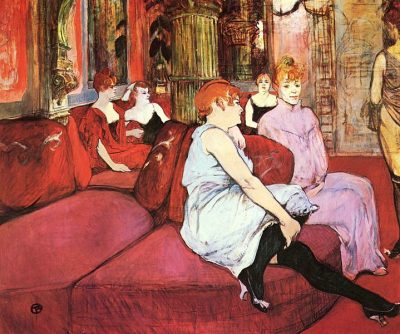 If you visit that Van Gogh (www.vangoghgallery.com) Gallery website it says "Japanese art, especially Japanese woodcuts, became a great influence on Van Gogh. When Van Gogh moved to Paris in 1886 he was introduced to impressionism and also explored Japonism. Van Gogh admired the bold designs, intense colors, and flat areas of pure color and he also appreciated the elegant and simple lines."
It is abundantly clear that Toulouse-Lautrec would fully understand the words of Van Gogh because he was also transformed in Paris. In another article I comment, "Ukiyo-e and western art went in both directions. However, the initial contact period was based on a mirror that can't fully show the complexion of the individual because of all the steam. Irrespective of this, it is clear that both traditions led to new creativity in this period of history."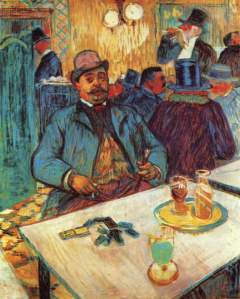 Sadly, for Toulouse-Lautrec, the lifestyle that altered his artistic path in Paris also became self-destructive. Therefore, alcohol abuse and other negative areas all climaxed in his early death at the age of 36. In many ways, Toulouse-Lautrec always had "two worlds that were pulling in opposite directions." The first world applies to coming from a wealthy family but having poor health for the majority of his life. While the second world applies to being extremely creative because of the environment of Paris but the same environment also led to his early death based on alcohol abuse and other factors.
Irrespective of everything, Toulouse-Lautrec leaves a lasting legacy because of the richness of his art and he also opens up the world of Montmartre.
http://www.artelino.com/articles/toulouse_lautrec.asp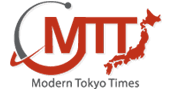 Modern Tokyo News is part of the Modern Tokyo Times group
http://moderntokyotimes.com Modern Tokyo Times – International News and Japan News

http://sawandjay.com Modern Tokyo Times – Fashion
https://moderntokyonews.com Modern Tokyo News – Tokyo News and International News

http://global-security-news.com Global Security News – Geopolitics and Terrorism
PLEASE JOIN ON TWITTER
https://twitter.com/MTT_News Modern Tokyo Times
PLEASE JOIN ON FACEBOOK
https://www.facebook.com/moderntokyotimes
Some art and cultural articles by Modern Tokyo Times are republished based on our growing international readership and the need to highlight the unique reality of Japan.