Military Normalization in Japan to Enable Enhanced Regional Relations
Takeshi Hasegawa, Murad Makhmudov, and Lee Jay Walker
Modern Tokyo Times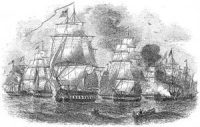 The government of Japan under Prime Minister Shinzo Abe is paving the way for gradual military normalization boosted by the political reality of this nation in 2016. Of course, the internal liberal agenda will be based on irrational anti-Japanese militarization based on scare mongering. Ironically, the anti-militarization camp is only playing into the hands of permanent interference by America. After all, the status quo means that Japan must continuously rely on the goodwill – and geopolitical agenda – of political elites in Washington. Therefore, it is hoped that Japan will finally pave the way for military normalization while seeking a new approach with China and the Russian Federation respectively.
China and South Korea may manipulate past history in order to utilize negative feelings based on the path being taken by Abe. Yet, does China want a Northeast Asia based on regional military power mechanisms, or do political elites in Beijing seek a major economic power being permanently beholden to America?
The real issue shouldn't be the military normalization of Japan. Instead, the focus should be on regional stability based on joint – or collective – military maneuvers between regional powers. Also, with tensions remaining high between regional nations because of land claims over disputed territory, then clearly all countries in Northeast Asia must focus on greater economic, political, military, and cultural understanding.
At the same time, closer ties between Japan and the Russian Federation is imperative given the geopolitical and military importance of this nation. Indeed, the Russian Federation can help Japan to obtain energy diversity and boost areas like military technology, space development, and other significant areas. Equally important, the Russian Federation can be "a bridge" for Japan, whereby political elites in Moscow seek to contain regional tensions based on being an honest broker.
Of course, America will continue to play a very important role for Japan based on history since the post-war period. In this sense, the military normalization of Japan can also create an equal partnership between Washington and Tokyo. This reality would boost geopolitical and military dialogue because the hands of America will be reduced. Despite the growing independence of Japan emerging the strong relationship with America will continue to be fluid and based on trust. After all, Japan will still have the safety mechanism of America – and alternatively, political elites in Washington will still gain from the geopolitical significance of Japan and strong military ties – but now Japan will be able to play a more important international role.
The BBC in 2015 reported about Abe's militarization plan by focusing on internal political tensions. This media agency stated, "A parliamentary committee in Japan has approved two major bills for debate, paving the way for an expanded role for the military… The move sparked protests from opposition lawmakers in parliament and activists outside the building."
However, it is imperative that Japan formulates a collective military self-defense backed up by regional political developments. After all, nuclear China is continuing to expand its military in all directions. At the same time, Beijing is upping the ante in the South China Sea whereby many regional nations are extremely worried by the encroachment of this nation. Also, North Korea remains unstable and nobody knows if Korean nationalism will fill the vacuum in the future. Therefore, Japan needs to be prepared for all military equations and only a more independent nation can reach out to regional countries based on genuine dialogue.
It is absurd that Japan should be contained indefinitely thereby continuing to rely solely on America. Instead, political elites should utilize the strong relationship between America and Japan while at the same time reaching out to the Russian Federation. Also, Japan should focus on improving military ties with democratic nations throughout the region and this notably applies to  Australia and India. Overall, it is the right time for Japan to play a role internationally and for military normalization at home in order to boost regional cooperation based on mutual respect.
http://www.bbc.com/news/world-asia-33532557
Modern Tokyo News is part of the Modern Tokyo Times group
http://moderntokyotimes.com Modern Tokyo Times – International News and Japan News
http://sawandjay.com Modern Tokyo Times – Fashion
http://moderntokyonews.com Modern Tokyo News – Tokyo News and International News
http://global-security-news.com Global Security News – Geopolitics and Terrorism
PLEASE JOIN ON TWITTER
https://twitter.com/MTT_News Modern Tokyo Times
PLEASE JOIN ON FACEBOOK